Doula, yogi and author, Latham Thomas is the go-to birthing guru for New York's most magical mamas (and definitely one of the city's sexiest vegans). Having discovered her calling after a shamanic astro reading on an ashram in the Bahamas (as you do), here she goes deep into the details of a mystical life…giving life.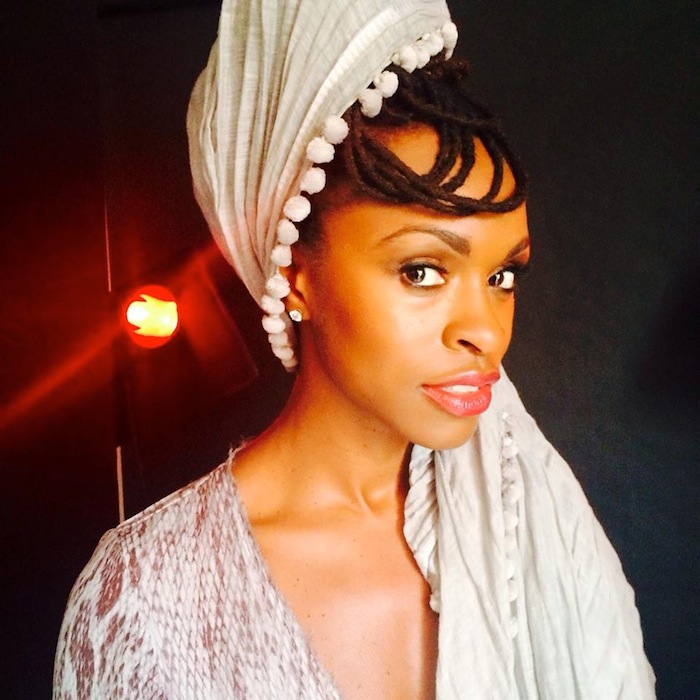 WHAT'S YOUR MORNING AWAKENING RITUAL?
I wake up, give thanks, rising up to meditate briefly before waking my son and starting our day. Sometimes he joins me in my lap for a meditation.
WHAT'S YOUR FAVOURITE FEEL GOOD BREAKFAST?
My favorite breakfast is quinoa porridge in the winter and acai and granola in the summer months.
WHAT MATRA DO YOU LEAVE THE HOUSE WITH IN THE MORNING?
God is good all the time and always ordering my steps. Every encounter is blessed and I am learning every step of the way.
WHAT'S YOUR LUCKY CHARM?
My John of God crystal teardrop ring.
IN WHAT WAYS DO YOU MOST EMBODY THE TRAITS OF YOUR SIGN?
I'm a true Taurus – I am romantic, thoughtful, nurturing, and grounded. I am also stubborn – I don't quit things.
WHAT OTHER ELEMENTS OF YOUR CHART DO YOU RELATE TO THE MOST?
My moon is in Sagitarius and I am very much aligned with the energy of the traveling horse. It balances the grounding energy of my sun sign.
WHO'S YOUR GO-TO GURU, AND WHY DOES THEIR WORK RESONATE WITH YOU?
God is my go-to! I don't have a person who I go to most. I love Gabrielle Bernstein and Terri Cole, who are dear friends, and if I am in need of sister support I dial them up ASAP.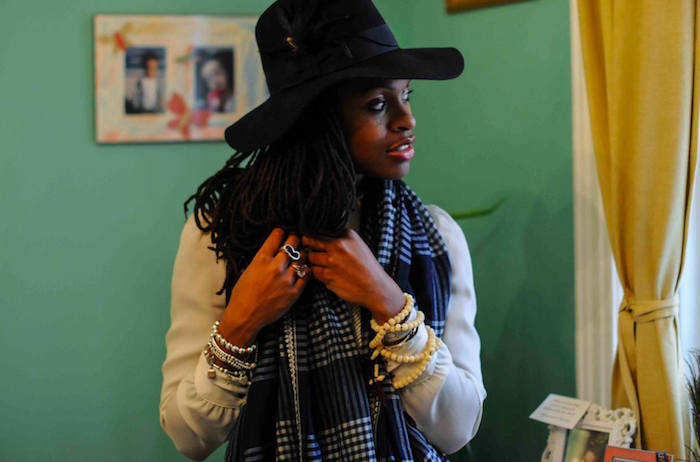 AND THE HEALER YOU HAVE ON SPEED-DIAL?
Maureen Dodd at the Ash Center, who is a true mystic and able to intuit what my body needs. I love her energetic facials.
IN WHAT WAYS DO YOUR MYSTICAL BELIEFS MOST INFORM YOUR WORK?
Spirit breathes into every aspect of my work, which is all about birth – and what's more holy, precious, and divine than the miracle of birth?
AND HOW DO YOU DEAL WITH NEGATIVE THOUGHTS?
You know, that's such a good question. I let them come up, then I call a friend to talk it out if I can't seem to shake whatever arises.
RETAIL THERAPY IS…?
I'm not such a shopper – I get what I need and I am done. But I do love to shop for…teas!
WHAT'S YOUR POWER OUTFIT?
A stylish boot, leggings, a well-tailored blouse and a fierce hat. I love a good lid.
AND WHAT MAKES YOU FEEL BEAUTIFUL, WHY?
I think my energy, my essence, the touch I put into my work, and my passion are what make me beautiful. I've endured challenges and that has moulded my character along with my smile lines 🙂
YOUR LAST CONVERSATION WITH THE UNIVERSE WENT SOMETHING LIKE…?
Dear God, please give me the strength, the inspiration and the focus to write something that will help others on their self-healing journey. Please make me a vessel for your will.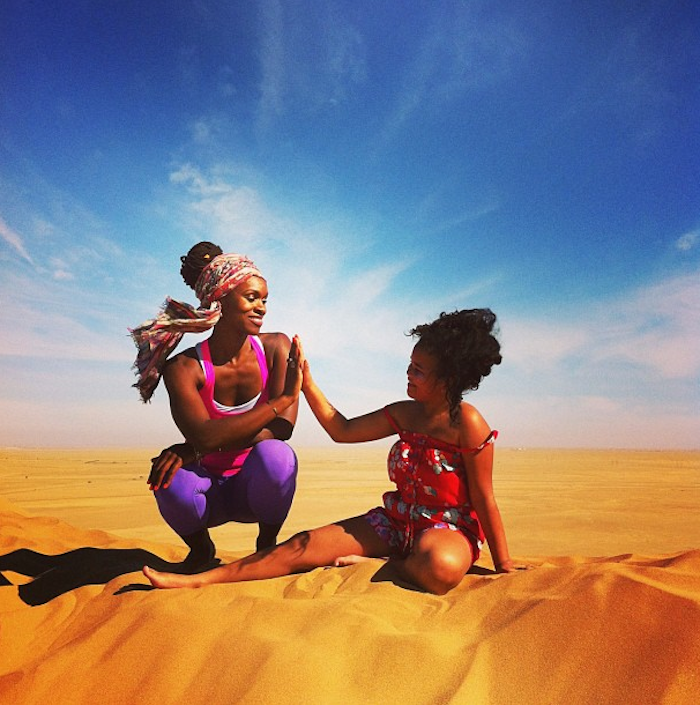 AND WITH YOUR PSYCHIC GUIDE?
I have a Goddess I identify with who is called Oshun or Oxum, from the Yoruba tradition. I am not affiliated with the religion, but I really identify with the energy of this particular goddess. She is beautiful, lives in the sweet waters. She is vain, and courted by many Gods. She is benevolent, and a creatrix.
WHEN DID YOU LAST WITNESS MAGIC IN ACTION?
This morning – I woke up!
WHAT'S ON YOUR VISION BOARD RIGHT NOW?
Sooo much! I always put everything on, so that when I focus on a particular area I draw those experiences to myself. I've been in a mode right now of attracting people and experiences that so much so that I can't discern whether it's de ja vu, or whether I conjured the whole thing myself.
YOUR MISSION IN YOUR CURRENT EARTHLING INCARNATION IS…?
My mission is to help women reclaim their queendom and heir bodies and be empowered in the birth process. We need to nurture ourselves so we can be powerful forces in the world.
Find out more about Latham and her work at Mamaglow.com