11/11 brings a super-charged portal of opportunity. Practical numerologist Felicia Bender has a lesson in working with the energies at play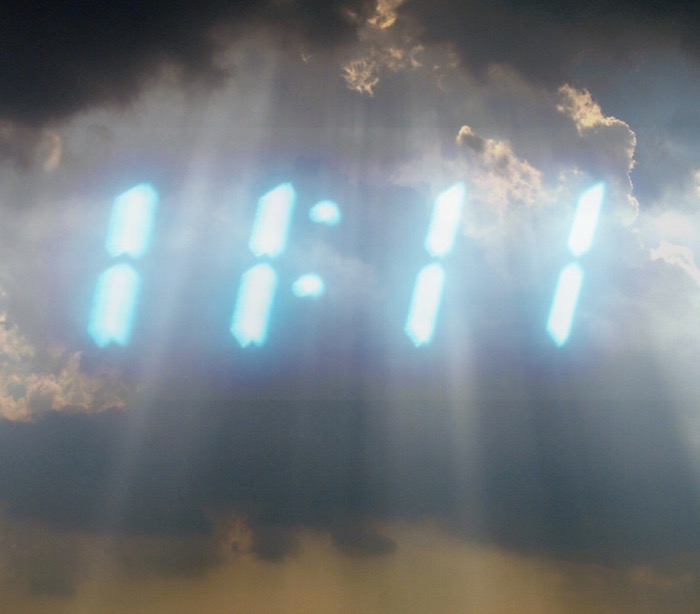 Numerologicially speaking,  11/11 can be a significant date for us – if we're aware and participating with the opportunities it brings our way.
I'm often asked about repeating numbers, particularly the repeating pattern 11:11. Whenever we see repeating numbers in our lives, it signifies a code that's attempting to communicate with us on a different level than the rational, logical way we receive communication on a daily basis.
It's kind of like the Universe is sending us a text.
In Numerology, the 11 is a Master Number – like all repeated numbers (11, 22, 33, and so on) – and Master Numbers contain a higher spiritual vibration or frequency, for lack of a better term. If a Master Number is one of the core numbers in our Numerology chart, for example, it indicates a higher level of potential, and also more challenges. So while working with Master Numbers might feel oh-so lofty, it can be a really tough obstacle course. It comes with added intensity. The Master Numbers demand that we master our life in particular ways.
That said, what about the 11 specifically?
First of all, the number 1 is all about new beginnings, independence, initiative, achievement, individuation, self-confidence, and innovative creativity. So when we see this repeating number, it's beneficial to remind ourselves to focus on what we want in our lives opposed to what we don't. Because the energy of the number 1 expands what we focus on, like a magnifying glass.
When we see this repeating number, a window of opportunity is being flung open – with this energy in our court, we'll begin to manifest our thoughts and desires with turbo-speed. It requires that we're disciplined and mindful about how we focus our thoughts and what we allow to play in our minds. If there's any time to dive into our positive affirmation file, this is it. Don't waste this valuable and high-powered energy on trivial or negative things.
The 11 is also the higher level 2 energy (1 + 1 = 2). The number 2 is all about harmony, balance, cooperation, diplomacy, and love. Add the Master Number and up the ante – and the 11 is the "wounded healer" and spiritual messenger.  The 11 is highly intuitive, extremely sensitive, out-of-this-world creative, and an inspired healing agent. The 11 lives mostly in the ethers and part of the struggle with the 11 energy is to bring it down to Earth in a way that's useful and constructive.
Those with 11s in their chart will undoubtedly encounter experiences and situations that are harrowing, difficult, and extreme. This is because experience isn't the best teacher, it's the only teacher. The person mastering the 11 energy will come through the fire as an inspired healer and wise counselor.  Yet it takes walking the walk and talking the talk to reach the point of mastery.
As for the date 11/11 as a doorway, if we look at the numbers, we can see this is even represented visually – each 11 looks like a door. The two doors can be seen as an intersection between the physical and the spiritual world. Since the 11 is all about spiritual enlightenment, we can also use the energy of this date for understanding and manifesting our higher purpose, whatever that might be at this given moment.
In this sense, 11 is our cosmic cheerleader – here to remind us of our ever-transitioning evolution, and to assure us that we're moving in the right direction. The day 11/11 is giving all of us a cosmic shove off the ledge, a super-charged window of opportunity. So today, let's be sure to focus our thoughts, think big, and look for the opportunities opening up.
It's the day to plant the seeds we've been wanting to plant, and to plant them mindfully, with care, and with a commitment to follow through with the actions needed to successfully cultivate these new beginnings as we enter the next phase in our lives.