The future looks bright, with Mojave Rising's sensory exploration of Aquarius season…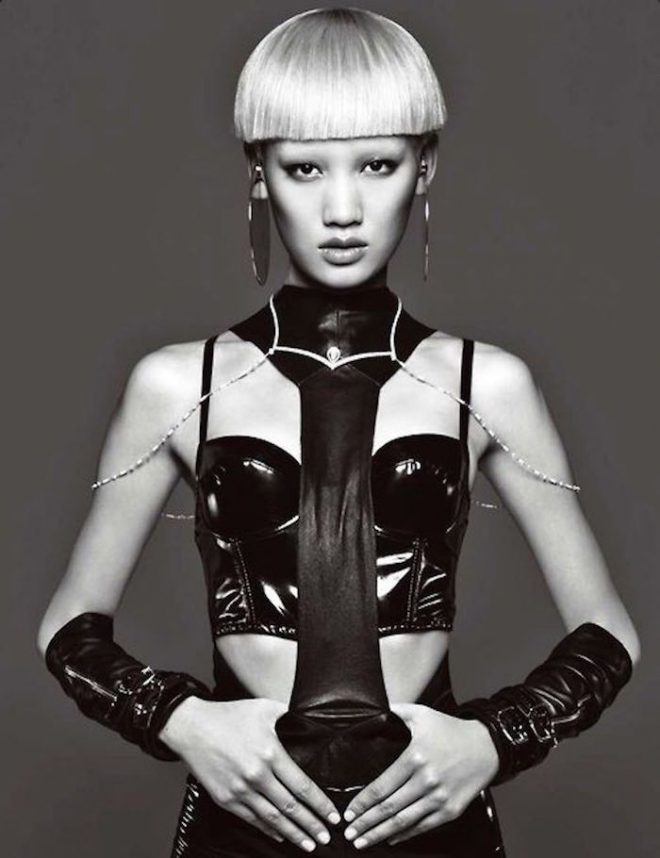 Aquarius season shoots us straight into the starlite stratosphere as we radically reimagine the tiny landscape far below. The zodiac's eccentric astronaut invites us to helicopter above our assumptions and to birth entirely new worlds from a bird's eye perspective. What would it mean to travel so lightly that you develop a deep faith in your own futurism, no matter the shifting weather patterns back down on earth?
Can you open the windows wide on this cosmic mission and let the fresh air buff your sparkling skin until you feel brand new? Can you show yourself in all your idiosyncrasy, and harness this beautiful bizarreness to find other like-minded loonies? Strap on your moon booties and and trust that your survival depends on your capacity to get a little bit crazy. Cuz baby, you were born this way.
The keyword: Electricity.
The song lyrics: "Somehow the wires uncrossed, the tables were turned/Never knew I had such a lesson to learn/I tidied up my point of view/I got a new attitude"—Patti LaBelle, "New Attitude"
Check out our Aquarius season playlist, complete with aural quirks, radical rallying cries, and interstellar explorations.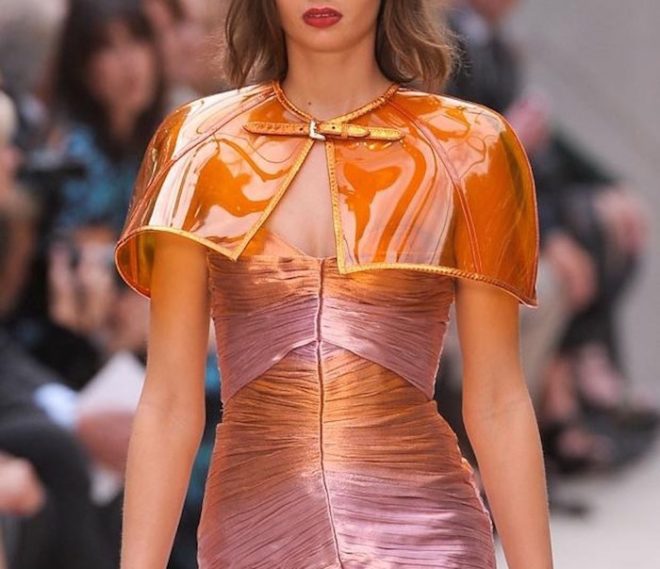 The color palette: 60s futurism and chic chemistry labs—neon citruses, white vinyl, clear plastic, and platinum.
The style: Ziggy Stardust meets Willy Wonka at Burning Man—stripped down space suits or over-the-top dandy leisure wear, rainbow brite booties, androgynous cuts, and bombastic bohemianism.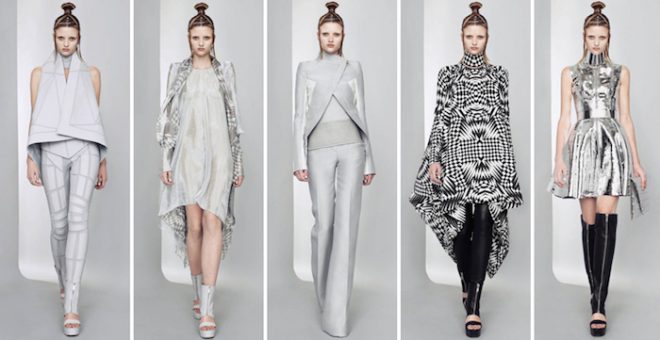 The scents and flavors: invigoratingly bright and ingeniously innovative—soapy cilantro, wasabi, starfruit, pop rocks, lickable wallpaper, and edible flowers.
The healing: it's all about maverick maneuvers and cosmic communities—flashmobs, sober raves, ayahuasca ceremonies, ecstatic breath, and experimental art.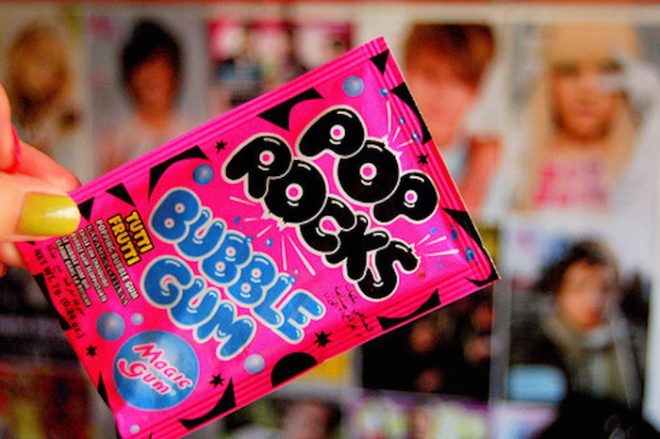 Want more juicy cosmic insights and sensory explorations? Arrange an astrology reading or private event with Mojave Rising here or follow them on Instagram. 
***
Sensuous Invitation of the Month: Retro Futurism. With the out-there Aquarius sun colliding with Venus and Mars in smoking-hot Aries, it's a month for empowered eccentricity and fantastical futurism. Aquarius season 2017 calls each sign to explore the unknown possibilities that exist at the periphery of our habitual perspectives. Slough off the old, shake up your stars, and prepare to go where you've never gone before.
ARIES
Aquarius season invites you to harness your capacity for groundbreaking perspectives to serve more than just yourself. Futuristic Flick: Alien—red-hot leadership, feminine prowess, and courageous muscularity.
TAURUS
Aquarius season invites you to discover a new sense of comfort and stability through mental focus, even as your material world shifts. Futuristic Flick: Barbarella—excessive pleasure, earth girls, and Venusian exploits.
GEMINI
Aquarius season invites you to channel your curious information gathering into a larger life vision. Futuristic Flick: Vegas in Space—strange sights, outer space androgyny, and gender-bending slumber parties.
CANCER
Aquarius season invites you to crank your clam shell open wide and to find belonging in the broader world. Futuristic Flick: Back to the Future—reimagined roots, familial explorations, and the power of love.
LEO
Aquarius season invites you to let your glamorous glow lead others towards their own forms of specialness. Futuristic Flick: The Apple—shameless sparkles, interstellar disco balls, and juicy fruits.
VIRGO
Aquarius season invites you to experiment with the vast range of potentials without having to refine or commit. Futuristic Flick: The Incredible Shrinking Woman—divine detail, fantastical feminism, and behind-the-scenes action.
LIBRA
Aquarius season invites you to express innovative opinions, even when they're unpopular. Futuristic Flick: Weird Science—idealized aesthetics, radical romanticism, and out-of-this- world heroics.
SCORPIO
Aquarius season invites you to cultivate a loving detachment in relationships that takes your intimate encounters even higher. Futuristic Flick: Ghostbusters—paranormal removal, spook central, and dealing with darkness.
SAGITTARIUS
Aquarius season invites you to race straight into the future as you celebrate all that is unknown. Futuristic Flick: Zardoz—passionate outlands, unbelievable beliefs, and expansive animalism.
CAPRICORN
Aquarius season invites you to challenge tradition and sample structures that can shelter your most radical self. Futuristic Flick: Labyrinth—dangers untold, hardships unnumbered, and the fight for the kingdom.
AQUARIUS
Aquarius season invites you to revel in the full flair of your eccentricity without having to tone down your wackiness one bit. Futuristic Flick: Fire Walk With Me—Lynchian lunacy, unsolvable mystery, and places both wonderful and strange.
PISCES
Aquarius season invites you to open yourself to the entire world of energy without having to feel emotionally drained. Futuristic Flick: The NeverEnding Story—eternal enchantment, the impossible made possible, and the unshakeable belief in a dream.
Want more juicy cosmic insights and sensory explorations? Arrange an astrology reading or private event with Mojave Rising here or follow them on Instagram.