Rather than indulging in a post-break-up rebound with another person, engage in a fling with yourself says Emma Whitehair…  Artwork: Maja Planinac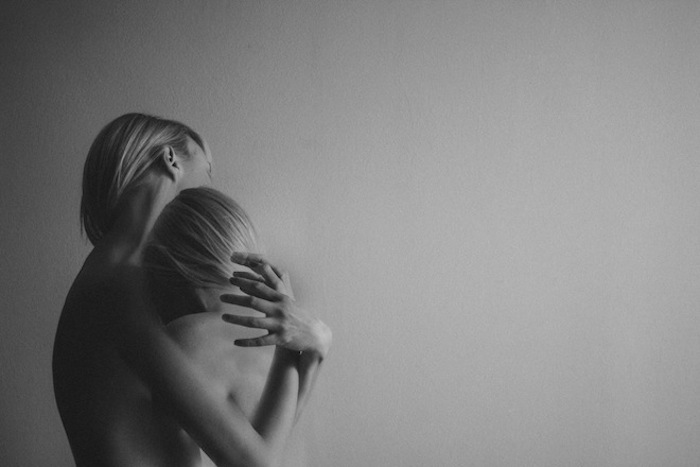 The first thing that "rebound relationship" googles up is: "an attempt to fill a hole in your life… to avoid the pain of a breakup." And there's few of us unfamiliar with that visceral craving to have something, or someone, fill the void left by the ending of an intimate human connection.
Even though my last breakup didn't involve a breakdown, letting go of a lover often leaves me feeling bereft. That special closeness lost, gone forever, with them having known me so intimately.
So I grieved a little, before my gut suggested—actually shouted pretty loudly—that I needed to treat this hole as space for growth. This was my time to face my fear of being single, pack up my emotional baggage and elope. With myself.
Unlike the quick fix of a fling, or a replacement insta-relationship, rebounding with yourself is about so much more than simply avoiding heartache. No one else can offer the same level of security, unconditional love or acceptance, as a divine relationship with yourself.
As I have discovered, this kind of self-generated love allows your life to flow with joy, and for things to start magically falling into place. In the words of Oscar Wilde: "To love oneself is the beginning of a lifelong romance". So, how about a three-way with mind, body and soul; be part of the self-love revolution!
There are many routes to saying a passionate yes to yourself, and while each person's path is as individual as them, here are a few things that helped ignite a romance with the soul mate under my very nose. Literally.
:: TUNE IN TO YOUR INNER WISDOM ::
A.k.a. your intuition, as only it knows what your true needs are, and how to go about getting them met.
'Focusing' was a technique I learned on a course at the West London Buddhist Centre. A reflective practice that involves taking a curious awareness into your body and listening for messages, simply close your eyes in a quiet place, as you would to meditate, but instead, sense what needs your attention.
Describe out loud what you are experiencing. Is your chest tight? Stomach heavy? As I described my constricted throat the words resonated deeply, and the words that followed flowed, like a stream of consciousness. with my body, not my head, leading. "There is so much sadness I need to release…talk about….to heal…"
Then the visuals came. I saw an anxious, pining Wolfhound—frantically scratching at a locked door and whining to be let out. It took a few days to process this but eventually it dawned on me: this was a clear message to step away from the door to the outside world, and deepen my meditation practice.
:: UP YOUR MEDITATION GAME ::
As Einstein said: "I think 99 times and find nothing. I stop thinking, swim in silence, and the truth comes to me."
Although I previously had a vague meditation practice, I wanted to try a new technique in order to get a better connection to my inner self, and Transcendental Meditation was the gateway.
From the first session, I noticed how effortless it was to meditate using a mantra as a stepping stone. And a few weeks in, I had my first experience of transcending, which will stay with me forever—I was hardly using the mantra at all, my breathing became shallow and I felt a melting sensation, like I was disappearing into unboundedness. My head become weightless, like a helium balloon before I felt an an ecstatic rush. It was the feeling of falling in love, with myself. Grinning from ear to ear, I was hooked.
The more I meditate, when negative thoughts and emotions inevitably creep up, I have the tools to observe them with curiosity and acceptance. So regardless of what's happening in my life experience, I can get to some serenity. Not quite cosmic consciousness yet, but slowly and surely getting a little closer.
:: DEAL WITH THE JUNK IN YOUR TRUNK ::
And I don't mean sorting out your loft, although that of course can help too (just speak to Marie Kondo). Most of us have issues holding us back in one way or another, and a breakup is the perfect time to find the right professional to help with some emotional sat nav.
For me that person was Fiona Arrigo. With a background of 30 years in psychotherapy, Fiona runs haute holistic healing retreats in rural Somerset, where she carefully assembles a crack team for bespoke programs. Orchestrated treatment by treatment, the therapists all compare notes to ensure the next session works with the discoveries from the one before.
Checking in with me each day of the retreat, with just a little guidance during our chats, Fiona helped me untangle my past, understand some of my triggers and shift a lot of the sadness I have been carrying around since the 'dark ages'.
Note: aside from Fiona's healing retreats, she also has clients from all over the world she 'sees' for skype therapy sessions.
:: EXPERIMENT WITH HOLISTIC HEALING ::
Be open to finding multi-discipline healing techniques to help you feel more integrated. The investment in yourself is worth it.
My The Arrigo Programme retreat gave me the opportunity to try everything from Acupuncture, Kinesiology and EFT to Soul Fragment Retrieval. Astrological Counselling being the biggest eye-opener—helping me understand recurring obstacles, life lessons and talents.
On this retreat I also hit a sweet spot with Tibetan Pulsing—an energy work using a diagnosis from the iris of the eye, which gives a feeling of such deep peace. Transformational Breathwork was another game changer, and Matrix Re-aligning allowed me to have a conversation with my deceased mother's spirit, releasing some of the grief I'd been holding on to for years.
:: HAVE A SING-ALONG ::
From Kirtan Kriya to church choir or karaoke, the benefits of singing are scientifically proven. Encouraging deep breathing, it uplifts your spirit and gives a sense of well-being
Personally, I prefer warbling along into a hairbrush at the top of my voice, in the privacy of my own home. Get it all out by wallowing with Adele or having a rage-along with Alanis. Then move on by creating a feel good playlist of songs such as State of Independence, Ch-Chng and Love Me. Or take the anthems of co-dependence, and change the object of the lyrics adoration to Self. Let It Go may or may not also be on repeat. Sorry neighbors.
:: TALK TO YOURSELF ::
Not like a crazy lady, but like you would talk to your lover—using words of self-appreciation not depreciation. Develop an affectionate conversation with yourself and respond to any negative thoughts with compassion, acknowledging them but not letting them linger.
Be reverent, congratulatory and give compliments regularly. Look, really look at yourself in the mirror, hush the critical voice and observe with the eyes of love. Thank your body. Be your own cheerleader.
Deepen your self-love practice at out next Club SÖDA NYC event, Sex, Lies & Alcohol, August 23 in NYC. Details and ticket info here.