Ysanne Spevack learned early in life that food is medicine. But we must also consider how our food choices impact the wellbeing of our planet …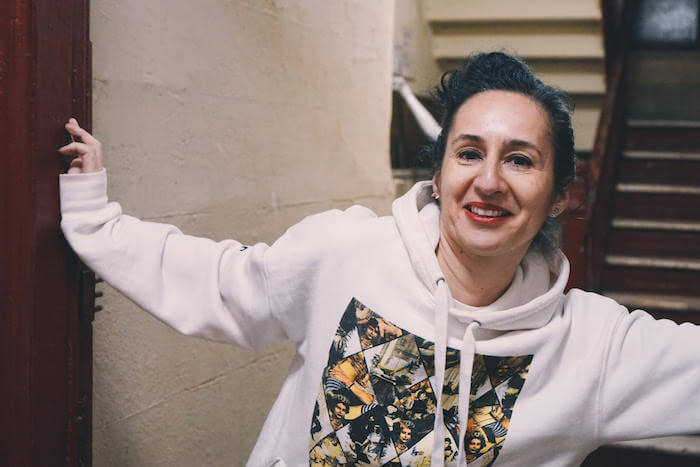 When I was 22 I went backpacking around India for three months. I visited the river Ganges and saw the burning bodies and the dolphins and Shiva temples in Varanassi. I went deep into my own process and traveled far off the grid. To prepare for my return to London, I went to Delhi for my last week. To see some other Westerners. Check that I was still myself.
In 1993 there was one German café in Delhi, where they had coffee and croissants. It was a big deal, all the travelers went there. And that's where I got sick. I'd been eating street food for months, lots of deep fried lentils and rice, all very safe because the deep-frying killed any bugs, and I was actually quite plump. But on the plane on the way home I got intense diarrhea. The decline in my health was very quick, very intense. It continued this way for months.
I was really, really sick. Super skinny, with no energy and a distended belly, like a famine victim, and doctors couldn't figure out what was wrong with me. They gave me round after round of antibiotics. But I was getting worse. Skinnier and skinnier, no energy at all. Finally someone recommended I go to see an herbalist. At first, I was like, "the doctors can't fix it, what are herbal remedies going to do?" But I decided I had nothing to lose.
>>>
I found myself at the London Clinic of Phytotherapy, an extraordinary teaching hospital. I was seen by a doctor and his ten students. It turns out I had something called Shigella, a bacterium related to E. Coli, and the remedies they prescribed were a herbal tincture, a serious boiled herbs tea, and a bottle of pure undiluted garlic juice. Just pure, squashed garlic, and very, very strong. I remember knocking back the first round. As I felt it going down, there was a sensation of relief. I could literally feel it healing my esophagus as it went down. I don't know if I've ever experienced that feeling since.
It was this experience that taught me the healing power of food—a philosophy that has informed my life and my work ever since. But in our current climate, adopting a healthy diet is as much about healing our planet as it is our bodies. I believe the term "mindful eating" is absolutely meaningless if this is not also considered.
We tend to focus on diet as it relates to our own health and happiness. Our digestion, and how our skin looks. But I believe we should be experiencing these benefits almost as a bi-product of caring for the Earth. Which also means caring for the people far away who actually produce our food. People who are often exploited by our desire to have beautiful bodies and lots of energy, and to live high-performance lives.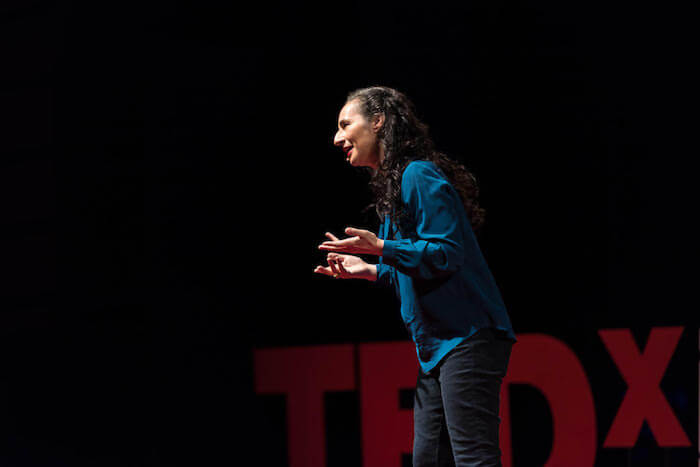 There's currently lots of focus on a plant-based diet as the least harmful to the planet. But it's more complex than that. It's true that a vegetarian driving a Hummer has less environmental impact than a meat-eater riding a bicycle. Beef is so impactful to the planet, it's the most harmful single ingredient.
But a coconut, for example, comes from very far away. It comes from a place where workers are exposed to pesticides, and paid a pittance. I see these issues the same way some vegetarians see meat. It's about looking at the whole story, not just the ingredient, but how it gets to you, and where it comes from. It's about seeing the reality. That's my main thing really. Increasing people's perceptiveness, supporting them to see the truth about food, and about how everything else is connected from there.
You could say I promote a macrobiotic diet—which basically means seasonal and local. People think of macrobiotic as Japanese, because the diet and the word were coined in Japan. But there it just means eating stuff that's grown locally, and which resonates with where your body is at.
So, if you live in New York for example, rather than like hitting the coconut oil really heavy, it might mean choosing local sunflower oil, since sunflowers are grown here. Olives grow in California, so olive oil is the way to go there. When you begin to really research it, it's also creatively much more exciting when you can eat truly local.
For example, come January there's no fresh food in New York City. The fruit and vegetables are all imported from miles away. But if you've got some sprouted alfafas seeds that you've been growing in a canister on your windowsill, you've always got fresh food in New York, whatever the weather.
>>>
I take this very seriously because I know food is medicine. And with the healthcare situation in the US the way it is, eating to prevent illness is another important conversation to be having, especially for lower income people. Another reason to eat local, too, because it's less pollution. Yes, it's all these fashionable little potions and powders. But it's also the main ingredients of your dinner.
There's a lot of perceived elitism in the healthy eating scene, but the poorest people can also have a really solid diet—like I did when I was 17 and living in a squat in London, making nutritious meals for no money out of lentils. There's also only so high of a price point you can put on locally grown plants. Cabbages are amazing!
While I'm not a fan of some of their ideas, I'm quite protective of the women who are attacked for talking about how food is medicine, Gwyneth Paltrow and Amanda Chantal Bacon of Moon Juice being the two most often assaulted. It's massively gendered. Because we're not seeing Alex Jones of Info Wars being attacked. We're not seeing Tim Ferriss being attacked. And they're all recommending similar stuff, but aren't attacked at all.
It's important we separate the conversation on food and localness from elitism and medicine, and take it out of the context of gender.
And anyway, when you look at it, it's often people who are broke who are eating the processed food, which is the expensive stuff. From my perspective, they're eating meals that have been prepared by servants in factories. Not to mention paying a premium for the truck that brought it to the store, the marketing campaign, and the shiny box it comes in.
>>>
Ysanne Spevack is a composer, private chef, and the author of 13 books. Ysanne is available for talks, cooking classes, personal chef and consultancy projects, and to create private dinners and mocktail events. Discover more about Ysanne and her work HERE and watch her recent TEDx Talk HERE.