What do you do when your "dream job" turns out to be a nightmare? Jamie Graber tells Ruby Warrington how she finally realized it was okay to just walk away …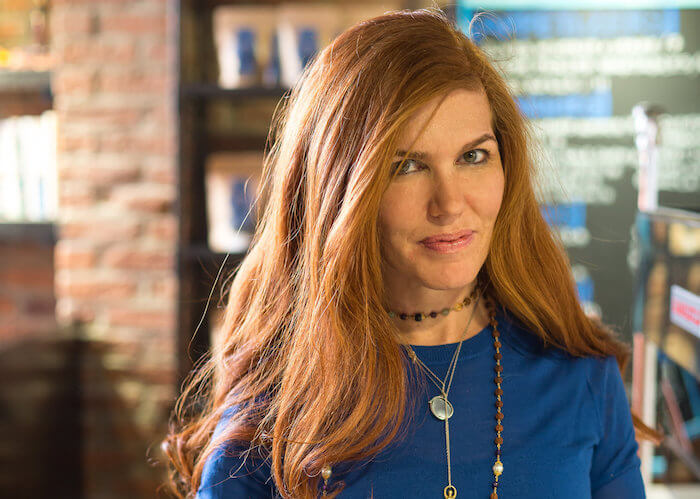 When Jamie Graber launched Gingersnaps Organic, the NYC restaurant and juice bar that became a favorite of raw foodies, celebrities and media alike, it felt like her dharma. Born and raised in NY, she felt it was working for Rawvolution on the West Coast that had helped her heal from a collage eating disorder, and finally develop a healthy relationship with food. Now she was helping others learn about the healing joy of food, too.
As a venue for regular high-vibe events (like Jamie's weekly salons on the teachings from A Course in Miracles), her business also became a place to curate a community of like-minded seekers, while a move to a chichi West Village location in 2015 sent the signal that business was booming. A book, Juice It, Blend It, Live It, published later that year, cemented Jamie's position as a leading figurehead of New York's healthy eating scene.
So when she made the snap decision to shut up shop this summer, friends and industry figures alike were left reeling. What business disaster or personal tragedy could be behind her sudden move?
In reality, it had been a long time coming—even if Jamie herself didn't see it. On the surface, she had built a life and a career that looked like a dream come true. Behind the scenes however, the relentless daily grind of managing a restaurant business had left her strung out, back in her eating disorder, and feeling like a prisoner in her own life. And yet, "I never even entertained the idea that I could just walk away."
Sitting down to chat about her transition to a full-time coaching business this fall, she told me how: "part of the problem was that Gingersnaps had become my identity. Closing it would mean starting over, on every level." Because where do you go, when the career you thought was everything you wanted, turns out to be the opposite?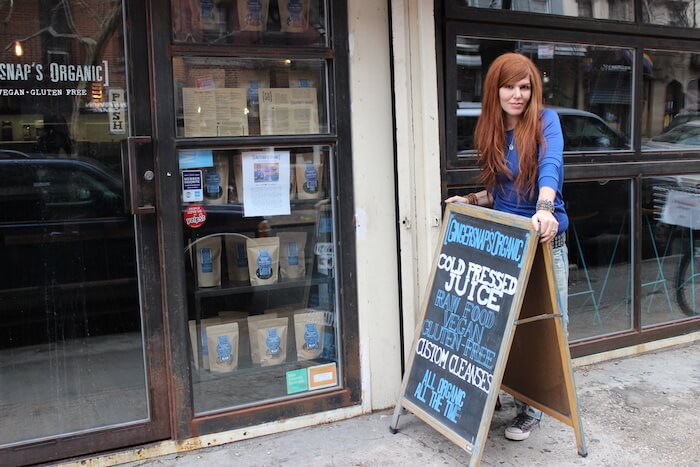 I found myself asking this question before I left my "dream job" on the Sunday Times Style magazine in the UK. And I've also found myself asking it since creating The Numinous, at times when my passion project has begun to feel more like a ball and chain. My point being that co-creating (with the Universe) a career that truly lights you up is a constant work in progress. Not to mention a privilege that deserves your full commitment.
As our own lives and needs shift, so will the work we find inspiring. And as we grow and develop as individuals, so will what we have to offer. When it comes to our profession, this will likely require multiple course-corrections as we seek to stay true to our path—even if it means "giving up" things we feel we've worked so hard for.
For anybody facing a similar career-crisis, Jamie's story brings up several key areas for some honest self-enquiry. Read on if you're ready to quit hitting snooze on living the life of your dreams—you owe it to yourself and those you seek to serve …
>>>
QUESTION: DOES MY WORK MAKE ME FEEL POWERFUL?
"Looking back, I can see how I created a business where I wasn't feeling powerful, because I didn't actually want to be making food. Could I make the food? Absolutely. But I am not a chef. I'm amazing at tonics, I'm amazing at smoothies. But what people wanted to order at my restaurant was not necessarily that. What Gingersnaps was known for was not really what I wanted to be doing."
QUESTION: IS WORK STRESS HAVING A KNOCK-ON EFFECT ON MY HEALTH?
"And then the eating stuff came back. In 2016 I had a book out, and it was all juices and smoothies. Writing it meant I gave myself the excuse to go on all liquids, because I had to recipe test. That summer, that is all I had. I probably lost 20 lbs. Eating disorders are all about control, and I felt completely out of control at Gingersnaps. So I chose to control my diet instead."
QUESTION: WHO IS YOUR 'SEEING IS BELIEVING'?
"I met my coach, Lacy Phillips from Free and Native, at a lecture. She wasn't all sparkles. She talked a little bit about the darkness, and I liked that. In our first session, she asked me, 'Who is your seeing is believing?' And I told her 'No-one.' She asked again, 'So you don't see anyone doing what you're doing that you can aspire to be like? Amanda from Moon Juice? Marcus from Juice Press?' Again, I told her, 'No.' I realized that what I was doing did not exist as my dream job."
QUESTION: WHAT IS IT THAT TRULY LIGHTS ME UP?
"So I wrote a list. What is it that lights me up? What is it that makes me happy? And then I wrote another list of the things I was doing every day. And it became very, very clear to me, that these were two completely different lists. That even in my best-case scenario, even on my very best days at Gingersnaps, this was still was not it. When Lacy asked me, 'so what if Gingersnaps is not it?' I realized for the first time I could actually just walk away. It felt like a 50lb weight had been lifted from my chest."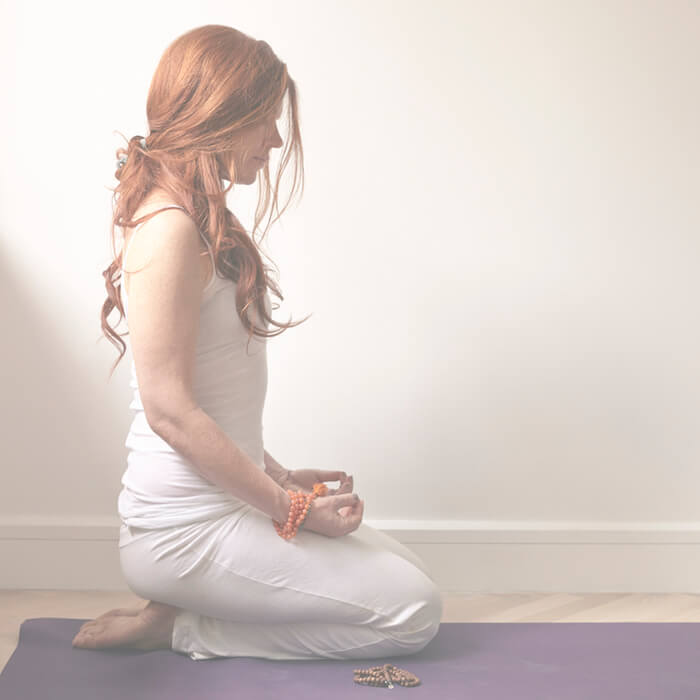 QUESTION: WHAT IF IT WASN'T ABOUT THE MONEY?
"When I told my landlord, he offered me a 50 per cent rent reduction for six months. For a restaurant in New York's West Village, that is a substantial amount of money! I could have taken this as a sign to stay, but actually it meant nothing to me, because it wasn't about the money. I realized I wasn't doing it for the money—and that wasn't even important to me. It was when it became a really solid no."
QUESTION: ARE YOU IN IT FOR YOUR EGO?
"Part of the problem was, Gingersnaps had become my identity. Lots of celebrities were doing our cleanses, and as the owner of Gingersnaps I got invited to everything, you know? I was going to have to deal with the fact that I would have to start over, in a sense. I had to really wrap my head around the idea that I no longer had an answer to, 'so, what do you do?'"
QUESTION: WHAT DO I LOVE ABOUT MY CURRENT JOB?
"One thing I did enjoy on list of daily tasks, was talking to the customers. It would wind up coaching them, and I loved seeing the change I could have on people. That I could get them to see things differently. Ironically, food was rarely part of those conversations. I think what I really wanted was a community, and a learning space. After all, I was a philosophy major at college. Clearly, this was where I was supposed to be going."
QUESTION: WHAT WORK DOESN'T FEEL LIKE WORK TO ME?
"I actually have a lot of guilt now, because the work I do doesn't feel like work. We live in this paradigm where work and play are separate, which reinforces the subconscious belief that we're not supposed to 'enjoy' our work. My husband reminds me that the fact my work no longer feels like work is because I've finally aligned with what I'm supposed to be doing. And I think that's so important. Really recognizing that our work can absolutely be something we truly love to do."
A Certified Reiki Healer, Certified Yoga instructor, Gabrielle Bernstein Spirit Junkie Coach and Institute for Integrative Nutrition (IIN) graduate, Jamie now works with clients on a one-to-one basis. Discover more about her and her work at Organicallyjamie.com.