Miami-based Danny Brito is our latest fash-art obsession. He talks feminism, magic and alien abductions with Gabriela Herstik…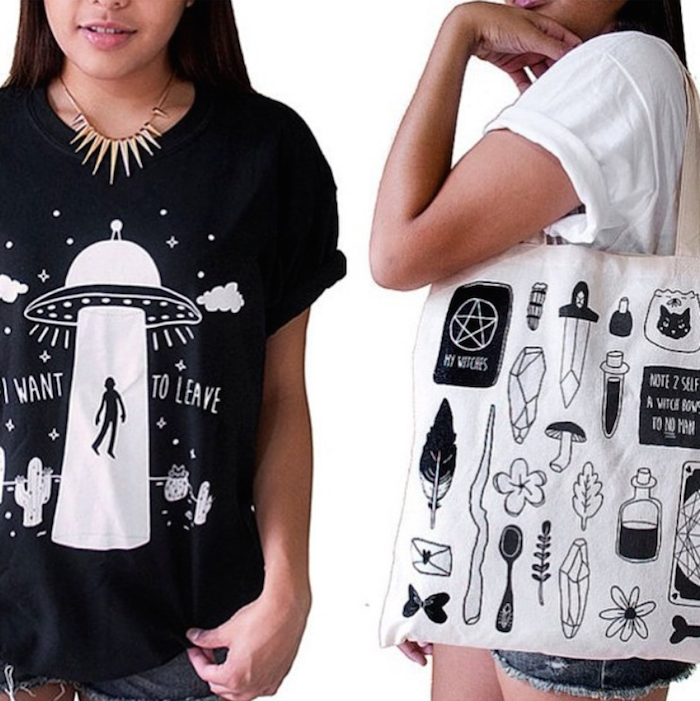 Okay so first off, totally digging the cute meets sassy meets edgy theme you have going on. When did you decide to start selling and creating your art? Were any aliens involved?
I started selling my art right out of high school. I would hand paint tote bags and sell them on Livejournal! But I would say I started taking it seriously in about 2009, when I decided I wanted to start working for myself. I don't think aliens were involved, although I completely believe in the supernatural…all this sass has been with me since birth. I really feel like my style is a reflection of myself. I'm a very opinionated person who likes really cute and weird things.
You're based in Florida. Do you love it? Hate it? What's it like?
Yep I was born and raised in Miami. I really hated it for a while, and spent most of my early 20s trying to move somewhere else. In the past two or three years though I've really grown to love it here. I live about two miles from the beach so it's kind of a slow paced lifestyle, which I like, but it also has some of the allure of city life at times. Miami also has a really great art scene. If I'm feeling especially uninspired, I like heading down to Wynwood in Downtown Miami and just taking in the street art that's literally everywhere.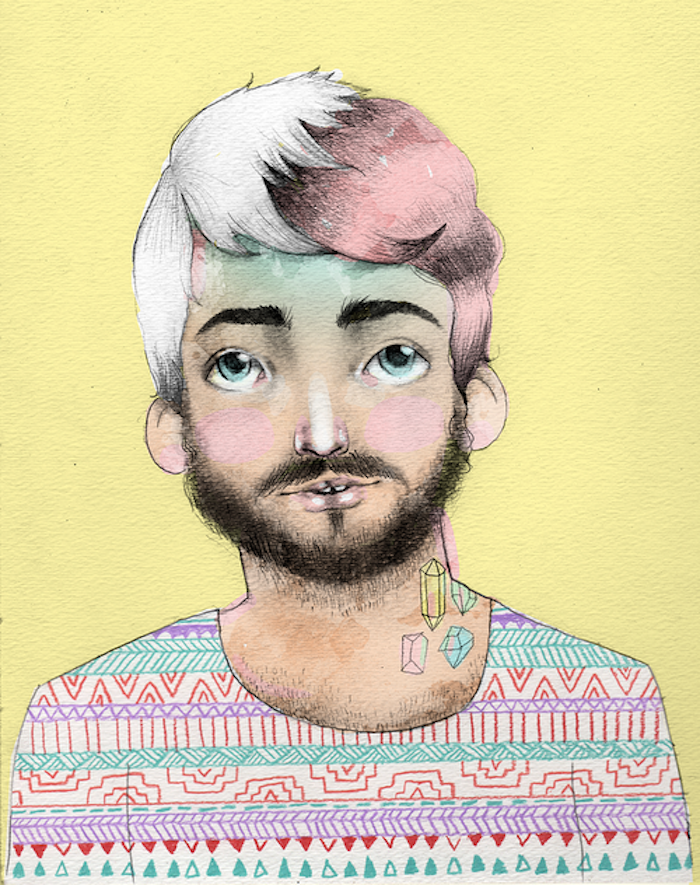 So as you can probably tell, we're a tad obsessed with all things mystical. What stirred your inspiration to create pieces like the Junk Food Pentagrams and Ali?
I grew up going to catholic school my entire life and as a weird gay kid my body basically repelled the lessons of the bible. I was also really into science fiction and reading about magic and stuff and it's still kind of stayed with me as an adult.
Are you into the mystical and numinous side of life? If so, does this impact what you create?
I'm not a super spiritual person, but I do believe in karma and that there are spiritual, mystical things out there in the Universe. I personally just like to focus on being a good person, or the best 'me' I could be. I think it impacts my art, especially my more feminist or motivational type pieces. I like being able to uplift people with the things I create.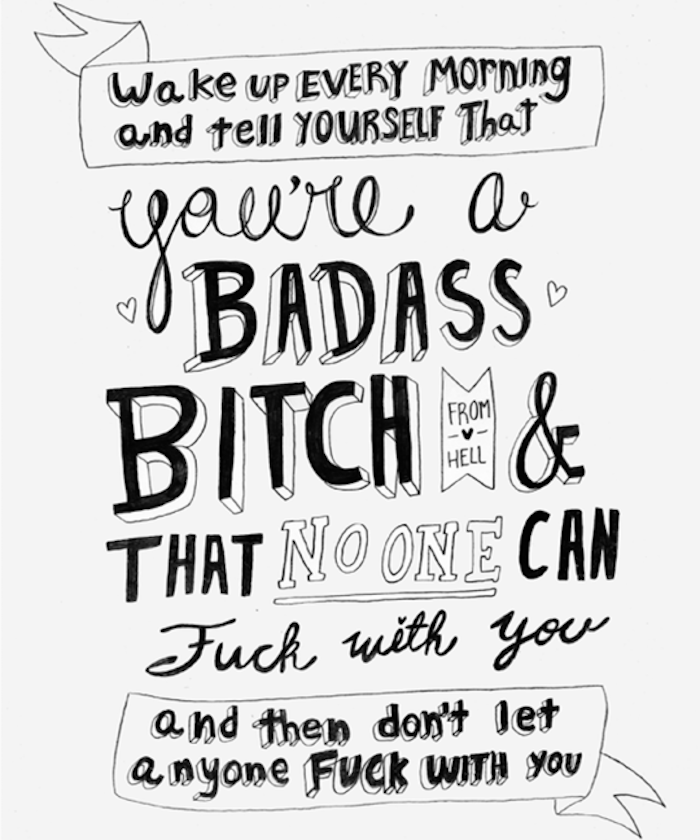 Besides all the pieces in your shop, you have some wild art pieces – a lot of which also happen to feature totally rad women! Is this intentional?
It's completely intentional because I've just always drawn girls, even when I was younger. It wasn't until I was a teenager that I realized the injustice women face every day. I'm a cisgendered gay man, but I consider myself a feminist and I like to create things that support women. I think the girls I draw are inherently girly but still strong.
Don't think you've escaped more questions about aliens just yet – we have to ask, are you a believer?
I am! Absolutely, I mean I've never personally seen any proof but I just find it so interesting. If there's a low budget alien movie, I've probably seen it. I'm also an avid X-Files fan. I've seen every episode more times than I can count.
Last but not least, are there any life lessons you're dying to pass on to our Numi readers?
I think just be yourself, 100%. People can see when somebody is genuine, even through the internets. If you want to get to know me, just follow me on Instagram, Tumblr, and Twitter. Essentially my social media is my brain just spewing out onto the web.
P.S. Numis – Mention The Numinous when you're checking out of the Danny Brito Etsy store and you'll get a special surprise! Keep scrolling for a selection of that's on offer…