Forget everything you know about the Windy City—there are plenty of high-vibe happenings in Spiritual Chicago, says Andrea Kasprzak…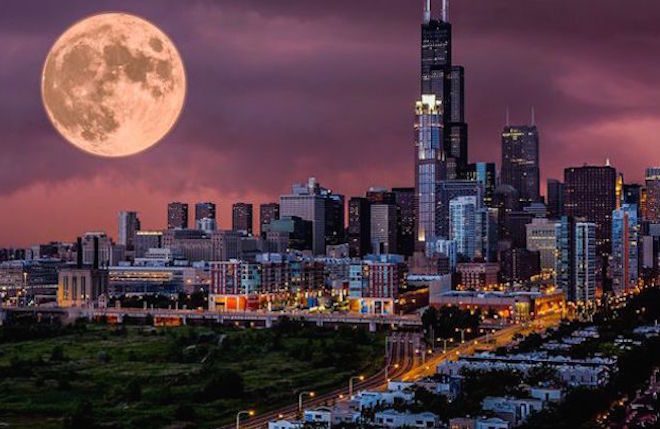 The Windy City may be better known for the Cubs than the cosmic, but it's not all deep dish pizza and boozy baseball fans. When it comes to tapping spiritual Chicago, you just have to know where to look. Here's our itinerary for a day of crystals, yoga, and high vibrational cuisine.
9AM :: Kundalini Yoga at Sat Nam Yoga
The second you step into this cozy, sanctuary-within-the-city you'll want to curl up on a white sheepskin rug and never leave. Take a kundalini class in the sun drenched front room, shop for sage and crystals in the store, or book a treatment with some of the area's most sought after healers. Not to be missed: lunar tune-ups in the outdoor courtyard during monthly new and full moon rituals and cosmic vinyasa (yoga and symphonic gong immersion under the projection of the stars).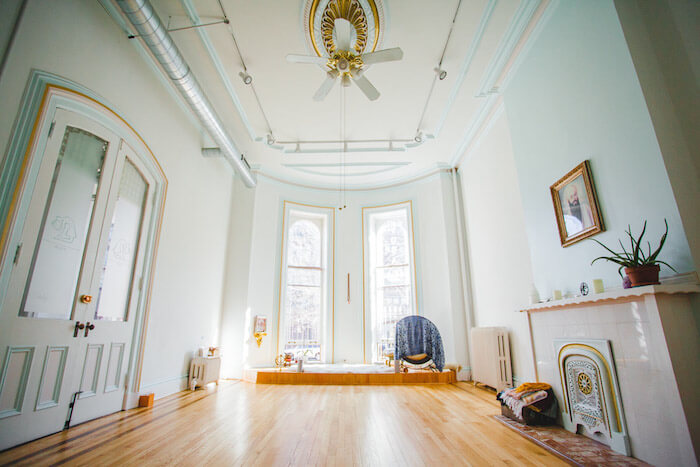 11 AM :: Soak at Float Sixty
Whether you consider sensory deprivation tanks a spiritual experience or a just a slightly trippy way to spend an hour, you'll never regret the experience. Head to this River North haven to soak in style. The industrial cool space features tons of tubs, a meditation room to hang out in post-soak, and a grooming area. Try the Samadhi Tank for a super cool intergalactic womb-like vibe.
1PM :: Juice and Crystals at Infiniteus
Kill two birds with one (high energy) stone at this Wicker Park rocks and juice shop. First, hydrate with a cold-pressed juice or purified alkaline water amidst massive amethysts and orange calcite covered tables in the cafe. Then, hit up the back room to shop for gems and crystals. Owner Alex Drummond is super knowledgable and on hand to help. Bonus: they'll even deliver your gems and juices to your door.
2PM :: Gong Therapy with Mason Pain
Transportive, elevating, and a little bit other-worldly, getting gonged by sound therapist Mason Pain offers deep release on a higher level. Surrender to the healing vibrations of three gongs, as well as singing bowls and chimes. Sessions begin with Yoga Nidra to open you up to maximum receptivity.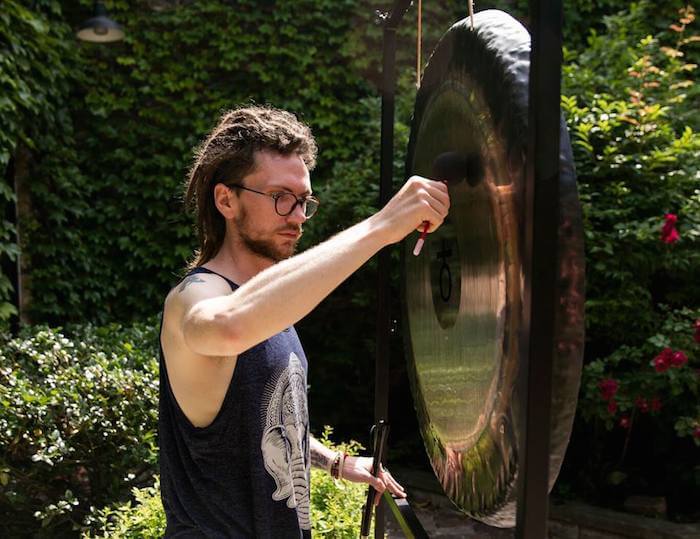 3PM :: Nut Milk at Owen + Alchemy
Think you're over juice after too many cleanses? This gothic cool Logan Square juice bar from Anne Owen and Jared Van Camp may change your mind. Try the nut milks. We suggest the dessert-y 54 (raw hazelnut, cacao, cinnamon, vanilla bean, raw local honey) or the fresh and creamy 59 (young raw coconut juice and young raw coconut meat).
4PM :: Tarot Reading with Laura Gonzalez
Laura, a self-described Mexican witch, has felt a true connection and psychic insights since childhood. Tarot card reading is her passion and it shows. Sessions are meant to offer guidance and clarity. Go deeper by asking specific questions. Laura's hyper presence makes it easier to digest tough truths.
5PM :: Reiki with Jerry Mikutis
Clear energy blocks and connect with a like-minded sensi soul during a session with Reiki healer and yoga instructor Jerry Mikutis. Her warm personality and magic touch puts clients at instant ease.
6PM :: Vegetarian Dinner at Green Zebra
Bar and ballpark snacks may get first bill, but there's still plenty of high vibe, creative and veggie-centric places to grab a bite. Case in point: Green Zebra. Fresh, local, and elevated, the West Town restaurant is a standout not to be missed. Small plate dishes like the Hen of the Woods mushroom pate and fermented beet tartare with borscht yogurt, candied pistachios, and dill pickles are plated to impress.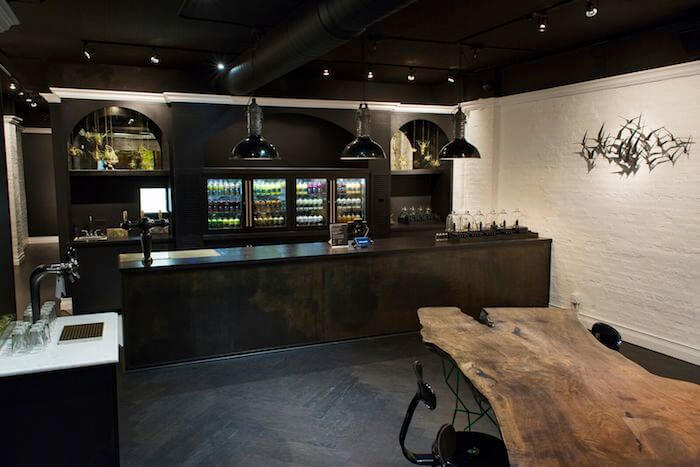 8PM :: Crystallsage Massage at Ruby Room
Cap off the night with a Crystallsage Massage at this Wicker Park healing hybrid space. Sessions start with a flower and gem essence spray and reading. Move into a treatment room for an intense 90-minute massage featuring Himalayan salt crystals for serious grounding. After, shop for crystals and spend the night in one of the upstairs rooms.