Cancer Season 2017 invites you to dive into your deepest, sweetest desires, and dance into your own becoming, says Bess Matassa … Main image: Ilse Moore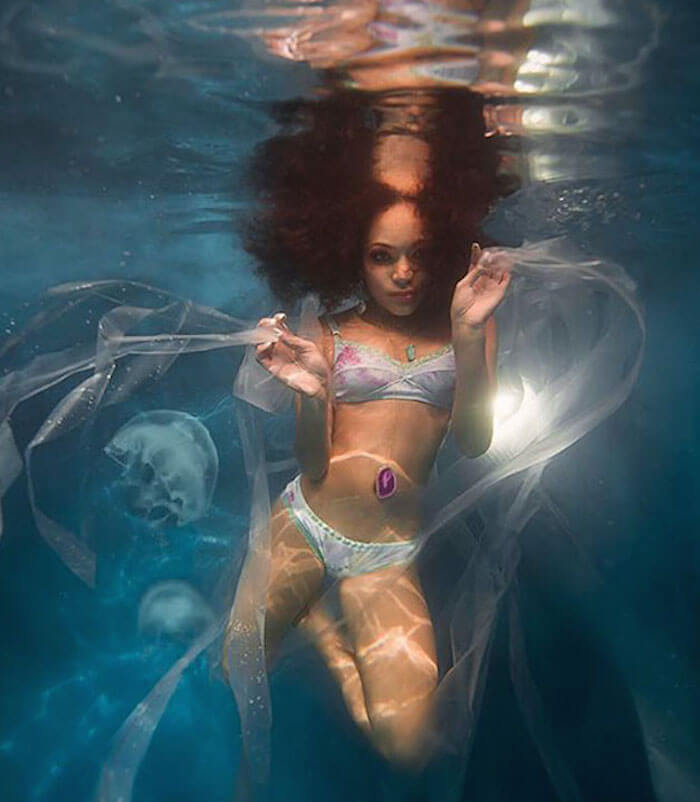 Dim all the lights, strip it down to bare skin, and get ready to become your heart's own private dancer … Cancer Season 2017 marks the zodiac's violet-colored midnight hour. The moment when our secret emotional treasures are revealed, and we learn to protect the soft, crab meat that lives inside our shells.
It's a Little Mermaid energy of precious pining for the incarnation of our most tightly held fantasies, and the risky beginnings of living these vivid dreams on the land up above.
So slip on your water wings and prepare to wash all the way back home onto your own shores. You belong to the night. You belong to all your past lives and all the ones you've loved. But above all, you've got to belong to the longings that live inside of you. Surf's up.
 >>>
The keyword: Belonging.
The song lyrics: "I never can forget those nights/I wonder if it was a dream/Those days are gone forever/I should just let 'em go/But I can tell you my love for you will still be strong/After the boys of summer have gone"—Don Henley's "Boys of Summer"
Check out Mojave Rising's Cancer season playlist, complete with nostalgic nuggets, classic crooners, and sensitive night movers and shakers.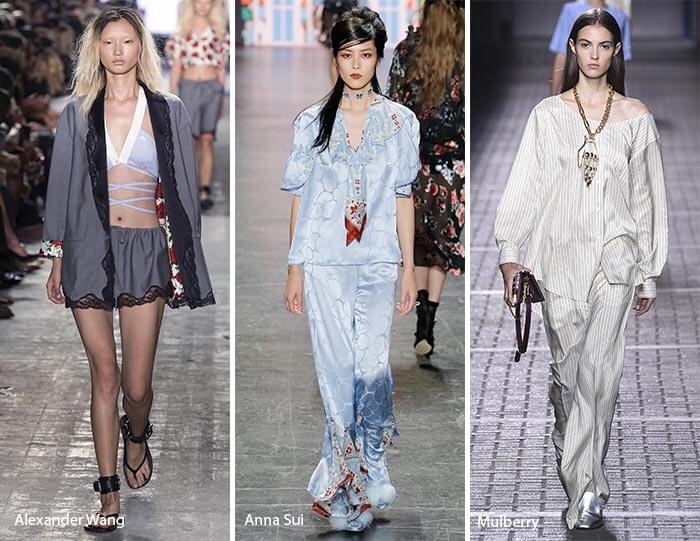 The color palette: Molluscular and crepuscular—midnight blues and shimmering violets, the opalescent insides of shells, and the darkness just before the dawn.
The style: Boudoir chic meets Ancient Greece. Underwear as outerwear, lace jackets, gold bangles, head dresses, dressing gowns, bedroom eyes, and fancy slippers.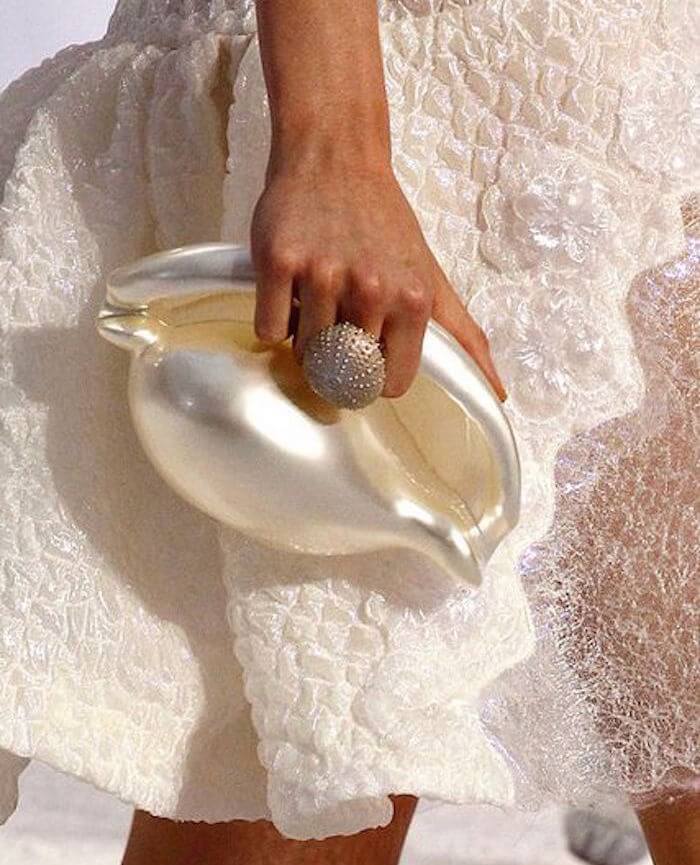 The scents and flavors: Salt-kissed Mediterranean classics and tucked-in, pocket-shaped provisions—dumplings and samosas, mollusks, briny feta, milk & honey, succulent dark kalamata olives, black grapes, and the coastal black currant & cyclamen scent of Oribe hair products.
The healing: Homegrown, nostalgic, and nocturnal—pouring over high school yearbooks, revisiting old playlists, DIY salt bathes and clay face masks, storybook romances, and skinny dipping.
>>>
Sensuous Invitation of the Month: Summer Nostalgia For Your Moon Sign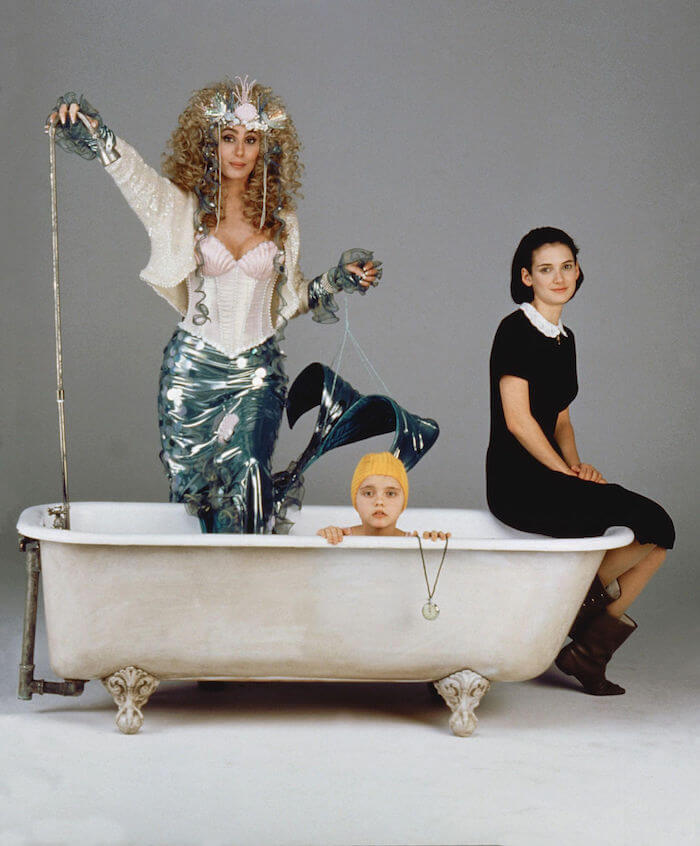 Ruled by the Moon, Cancer season invites us to return to the private bedrooms of our souls at the witching hour; our Moon signs represents who we really are when no one else seems to be watching, and how we seamlessly slip into our own skin with comfort and ease.
Below, your sign-by-sign guide to plunging into those long summer nights and returning to your innocent lunacy …
*New to your birthchart? Discover your Moon sign here!
Moon in Aries
Cancer season invites you to find comfort in igniting creative explosions. Summer Nostalgia: Blockbusters. Load up on the buttery popcorn and quicken your fiery pulse with the biggest, most badass action flicks the season has to offer.
Moon in Taurus
Cancer season invites you to relish in the sweet sensations of your beautiful body. Summer Nostalgia: Sun Goddess Beauty. Go full-on St. Tropez with all the classic seasonal palettes and procedures- spray tans, bronzers, salty locks, coral polish, and highlights.
Moon in Gemini
Cancer season invites you to celebrate giving voice to every flavor of your feelings. Summer Nostalgia: Beach Reads. Stock up on juicy paperbacks and back issues of Cosmo to share with friends on the blanket.
Moon in Cancer
Cancer season invites you to plunge straight into your tenderness, and wear it like an empowered badge of honor. Summer Nostalgia: Skinny-dipping. Whether it's in dangerously exposed afternoon light with friends or lovers, or a midnight solo plunge, embrace what your momma gave you.
Moon in Leo
Cancer season invites you to sink your teeth into the deliciousness of simplicity and practice radically innocent presentism. Summer Nostalgia: Amusement Park Revelry. Ride your way all the way back to the sheer, thrilling joy of living with classic coasters, costumed characters, carnival fortune telling.
Moon in Virgo
Cancer season invites you to discover divinity in all the details and soothe your nervous system with embodied acts of kindness. Summer Nostalgia: Ice Cream Truck Chasing. Delight in dazzling flavor choices and the sweetness of treating your body to a hard-earned reward.
Moon in Libra
Cancer season invites you to fully embrace your romantic ideals and the prettified pleasures of aesthetic beauty. Summer Nostalgia: Classic Sunset. Embrace the pure, straightforward glory of nature's color palette, no matter how "cheesy." While you're at it, throw in a pina colada and getting caught in the rain.
Moon in Scorpio
Cancer season invites you to find soul security by fully acknowledging the power of your emotional intensity. Summer Nostalgia: Backyard Bonfire & BBQ. Turn up the flames and revel in primal, smoked flavors, tiki torches, and limbo poles.
Moon in Sagittarius
Cancer season invites you to let your expansively wild visions become your mobile sense of home. Summer Nostalgia: Roadtripping. Whether it's a quick weekend getaway, or an all-out cross country voyage, lose the maps, and let it all unfold beyond the dashboard of your nomadic dreams.
Moon in Capricorn
Cancer season invites you to love up on your deep need for quality, standards, and the richness of emotional maturity. Summer Nostalgia: Yacht Cruise. Go luxe and live the good life with classic nautical wear, caviar, and self-sufficient ship steering.
Moon in Aquarius
Cancer season invites you to find your own eccentric sense of family and revel in the looniness that drives your spirit. Summer Nostalgia: Adult Camp. Collide with new besties and celebrate renegade utopian communities with everything from paintball to craft making and sing-a-longs.
Moon in Pisces
Cancer season invites you to dive into the fantasy life and find sustenance with boundaryless dreams of worlds unseen. Summer Nostalgia: Pool Party. Get your mermaid chic on and let the no-holds-barred dream time flow with slip n' slides, giant animal rafts, and magical multi-colored blender beverages.