1980s fashion publicist Lynne Franks, was famously the inspiration for the character of Edina Monsoon in the hit TV show Absolutely Fabulous. Now a self-styled 'Women's Empowerment Guru,' she's, like, the godmother of Material Girl, Mystical World. Based between Deia, Majorca, where her company Bloom regularly hosts retreats, and London, she talks altered states of consciousness and doing business with a cause to Ruby Warrington.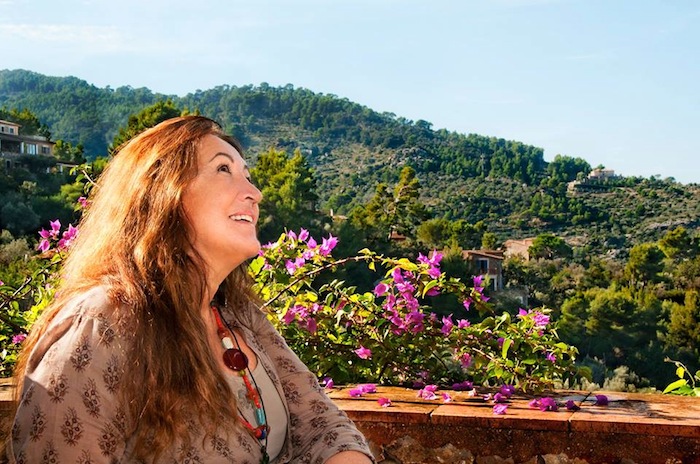 IN WHAT WAYS HAVE YOUR OWN SPIRITUAL BELIEFS MOST INFORMED YOUR WORK?
My spiritual journey has influenced my work immensely, particularly when it comes to understanding the basic karmic law of cause and effect. Plus my close relationship with the Brahma Kumaris has kept me very values-focused.
WHAT ARE THE FIRST QUESTIONS TO ASK YOURSELF WHEN CONSIDERING YOUR 'HIGHEST POTENTIAL' IN BUSINESS?
The first questions I always ask are; "is this of service?" and "Am I being true to my values?"
WHAT DOES AN ABSOLUTELY FABULOUS LIFE LOOK LIKE TO YOU NOW?
A happy life looks to me like one based on healthy, loving relationships; a close community of friends; health and wellbeing in all areas of my life; a beautiful view when I open my door in the morning; lots of walks with my dog in nature; the happiness of my children and grandchildren; living my life purpose of working with women and girls on creating a better world; lots of laughter and lots of fun; lots of dancing and great music; good food. I could go on…!
WHAT TECHNIQUES CAN YOU SHARE FOR ATTRACTING SUCCESS TO ANY VENTURE?
I don't believe in techniques but I do believe in tools. A CIRCLE OF WOMEN for support and to share with. Staying true to your vision. Vision boards and books bring your project alive. Technological know-how. Reading everything relevant and keeping an open, enquiring mind. I also write poems, meditate, paint, dance, and love.
WHAT DOES YOUR DAILY SPIRITUAL SELF-CARE ROUTINE LOOK LIKE?
Daily self-care starts with meditation and chanting first thing, the earlier the better. A minimum of one 5Rhythms class a week. Working out and boxing in the park. Long walks with my dog in nature. Making green juices. Laughing. Sitting in my hot-tub first thing in the morning when in Deia. Sitting in my infra red-sauna when in London. They really clean me out.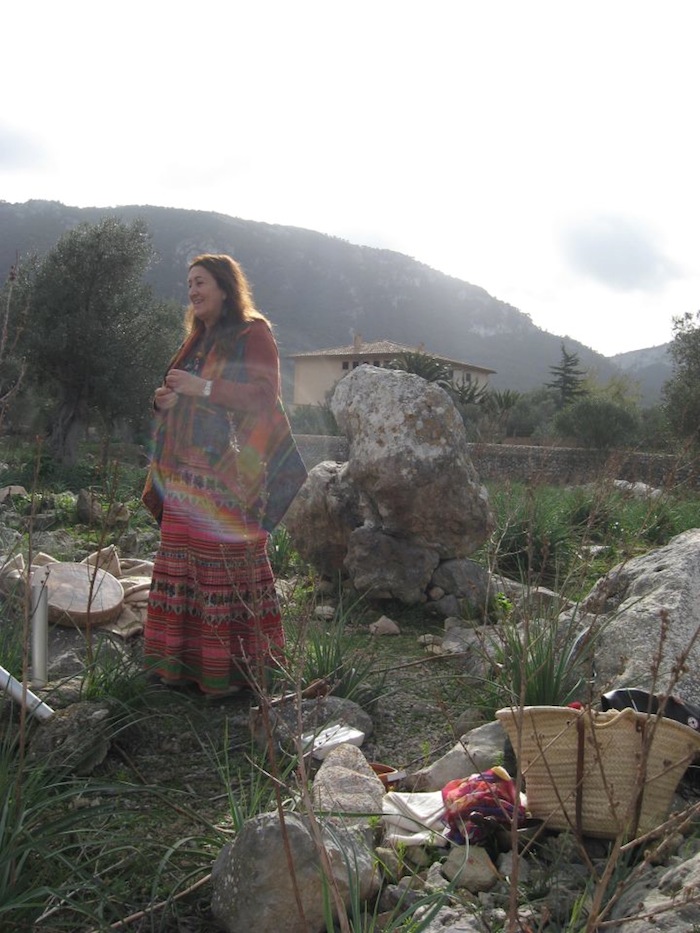 WHO'S THE HEALER YOU HAVE ON SPEED-DIAL?
My Bloom colleague in Deia Monika Evans for Reiki; Amanda at Spa at Home in Deia for craniaosacral work and Robin Johnson, also in Deia, for a brilliantly healing, Californian-style massage, as taught by the Esalen institute in Big Sur. These three all put me back together when I return to Majorca from the intensity of London life.
WHAT'S THE CRAZIEST THING YOU'VE EVER DONE IN THE NAME OF PERSONAL GROWTH?
Probably drinking my own urine – although not so uncommon these days, and there's a lot to be said for the results which makes it not crazy at all in my eyes.
AND WHAT HAD THE MOST PROFOUND EFFECT ON YOU – WHY?
Endless experiences have had profound effects on me – taking Ayahuasca in the Amazonian jungle; dancing with Gabrielle Roth at Esalen; experiencing altered states with Denise Linn's meditation and seeing visions of the Great Mother; doing 4am meditation with the Brahma Kumaris at the top of a mountain in India. All these experiences have led to altered states of consciousness, which, at different times of my life, have had a huge influence on me. I consider myself very lucky. Also just being in my beautiful home in Deia – my personal piece of paradise – where I connect with nature and welcome other women to join me on retreats where we support and learn from each other.
YOU'RE AN ARIES, IN WHAT WAYS DO YOU MOST EMBODY THE TRAITS OF YOUR SIGN?
I'm a very typical Aries – full of creative ideas, passionate,  and a self-starter who makes things happen. But can equally be very naïve at times in a child-like way, and definitely over-sensitive.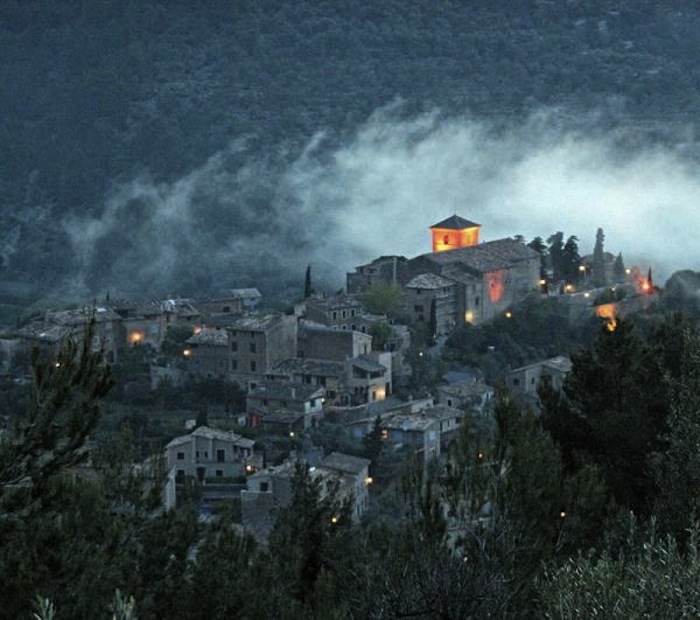 DEIA IS THE NEW IBIZA. DISCUSS…
Deia is not the new Ibiza! It's far more interesting, with a long-time heritage of writers and artists from Robert Graves onwards who have made this beautiful village one of the most interesting local and global communities in the world.  It's much more private and community based. It certainly gets very fashionable in August, but it's always been somewhere where celebrities, artists and hippies can enjoy each other's company with no cameras in sight.
WHAT DO YOU THINK IS THE MOST IMPORTANT MESSAGE FOR LEADERS IN THE WORLD TODAY?
Only when there is equality and co-operation between men and women, boys and girls, human beings and the environment across the world will we see a balanced, loving and safe society for all. There is enough abundance available for everyone – food, shelter, education and happiness – and we need to ensure that all human beings on the planet have access.  Please, please let us change the desperately sad course we are currently on and create a sustainable future for the seven generations to come.
The Bloom 2014 retreat programme begins in Deia in March. For more information go to www.bloomretreats.com
@Lynne_Franks