In the age of the Divine Feminine…what about our men? On the eve of the publication of his new book on the subject, Ruby Warrington talks to David Harshada Wagner about his vision for empowered masculinity. Images: Rainbow Gathering by Benoit Paille via Behance.net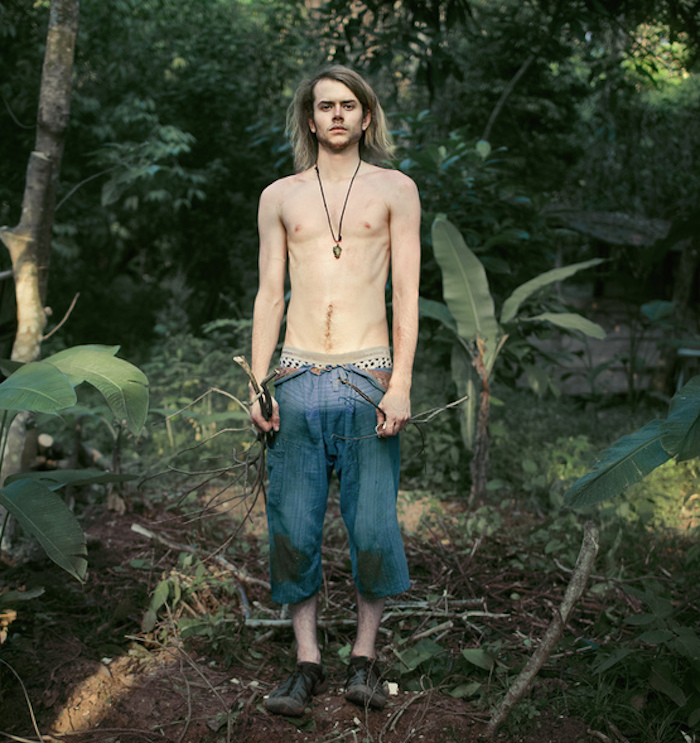 "It's like a guidebook for men to be more happy and free, but in a way that's still masculine. And part of it is by owning their role as a male."
When did you decide to make men and spirituality a focus?
I've been totally steeped in the Eastern spirituality thing for decades, but the men's work was always in the background. Then I got into my 40's, went through a divorce, got into another relationship, and all of a sudden I'm having a son. And it all just came home.
How does spiritual work look different for dudes?
It's about practicality. For most men there really needs to be some kind of pay off, where the rubber meets the road. Most men wouldn't be caught dead in a meditation class or a retreat, unless they knew it was going to help them with their work, their relationships with their loved-ones. They just won't even do it.
Don't men sometimes just feel out of place? There's so much talk about 'divine feminine' this, and 'Goddess energy' that. I kind of feel like men must be thinking, 'okay, so are my urges and drives redundant now?'
I don't think it's so much that men have that whole thought, like, 'where do I fit into this?' I think they just think 'this is not for me. I'm going to sit home and drink beer and watch the game while my wife goes to the yoga retreat. Because that's just not something that would be of interest to me at all.'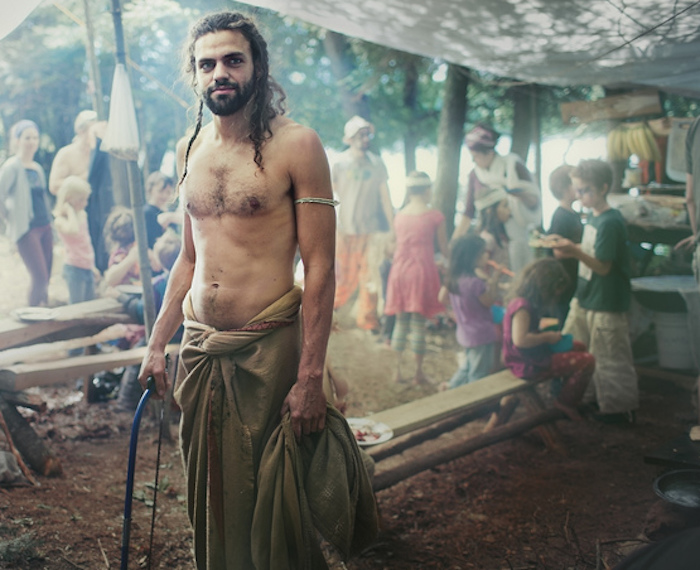 So part of it is about honoring the masculine energies as sacred too. On the Eastern spirituality scene the energy is predominantly feminine. And even anti-masculine, in the sense that it's all mostly about peace, compassion, and softness. The average person, when they hear that I'm doing a spiritual book for men, they're like, 'Oh, good. You're going to teach them to open their hearts.' It's like, 'Yeah, I'm going to teach them to open their hearts, but the book is really about growing a backbone and balls.'
Ha! So should women be encouraging men to go on the yoga retreat with them?
I don't think most men will necessarily get what they need from bending over in a room full of women. Of the 8% of men that will go, there's an even a smaller percent of heterosexual men. It's kind of like we have to go into our feminine to be able to be in that. Or at least fake it. And that's when you get the yoga teacher who ends up in some sex scandal – because they feel like they can't just say, 'Hey, I think you're really sexy, and you're my student, but why don't we go get a drink?' Instead they feel they have to be like, 'Yeah, I think you should come for a private session because I need to open your hips' or something. You know? The heterosexual desire is made illegitimate.
So what are some spiritual exercises that you do with guys?
In my book there's a big chapter on the 'father wound,' and it's a real central thing for most men. He was my teacher on what it means to be a man, so did I learn from him? I also like to connect men to a sense of vision, because men without a vision are really lost. They need to have a mission. They need to know what they're moving toward and be able to say, 'Yes, I'm still moving toward it, I'm getting closer, or I'm going the wrong direction.' So I try to help men find that. The other thing is to just get them used to being in a conversation with each other.
Without any beer. Because that's often what it takes, right?
Exactly. And in my experience, men tend to communicate a lot better shoulder-to-shoulder than face-to-face. I had one veteran that I worked with a lot, and often times I would go sit at the bar with him, with the bartender there washing the glasses or whatever, and we'd do a session. My office, with the chairs facing each other, felt awkward – maybe too intimate.
Who are your typical clients for this kind of work?
What I get a lot is the partners of my female students, and partners of women who are already involved with spirituality. They either see my stuff as a safe way for their man to get involved in it, or sometimes they want me to fix their man. At my Kripalu weekend last year, half the men were there because their wives had given them a father's day gift, in hopes that somehow they would get fixed.
And…what happens if the wife is part of what needs fixing?
This is actually quite typical. A man comes because his wife tells him he's too angry, and society has told him that he has an anger issue. So he comes, thinking I'm going to teach him to breathe and not be angry. But instead I break down anger from the point of view of the Bhagavad Gita, which says anger is there when a desire is thwarted. So then I say, 'Okay, man, you're angry, and that's beautiful. What are you wanting that you're not getting? Like at a deep level.' And I unleash them to go after what they want in their life. And sometimes that means they go home and they divorce their wives.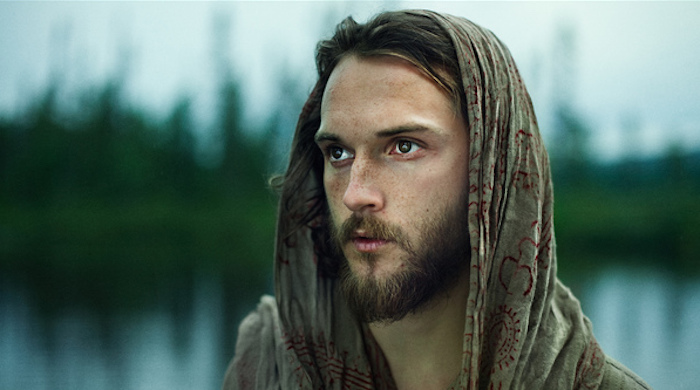 I know you have a theory about the difference between a boy, a guy, and a man. What's that about?
The distinction I'm trying to make is that a man is someone who's done some work on himself, and I think there's definitely a sense of honor and sacrifice and strength. A man is ready to protect his world and serve his world, whereas a guy is just mostly about himself. A 'dude' is usually like a hipster, even more self-absorbed. Males in our society get into this really immature self-absorption thing.
How does that 'man'ifest (ha)?
It looks like; 'he's not living his truths.' He's either living what his father wanted him to do, or he's trying to live the opposite of that. He doesn't really want to sit in this job and work in this job; he wants to be an entrepreneur, but he's too scared. Or he doesn't want to be in this marriage because he doesn't get anything out of it, but he just doesn't feel like he's empowered to leave.
And so he makes excuses; 'But I've got to bring home the bacon.' Or, 'it doesn't matter. I'll just watch some porn, beat off, just try to entertain myself a little bit.' What I'm interested in is training men to be on fire with passion and vision, so they are bringing those values to their family and bringing that masculine energy to the house so that their woman can be in her feminine energy and not feel like she has to be the brains of the operation all the time.
You can be totally gluten free and only think nice thoughts, but if you're a terrible lover or you don't know how to make money, or you don't know how to take care of your kids, all of that is for naught in my point of view.
What do you wish you could tell the average man in the street about spirituality, and how to tap into his spiritual power in a masculine way?
That they don't have to do it alone. A lot of men just don't have other quality men in their life in a quality way, and so they put all their emotional care in the hands of their women. And oftentimes they're really isolated from other men. One of the first questions I ask any man who's suffering, is; 'Do you have good men in your life?' And the answer is almost always no. Men need a network of other men that they can really talk to about their fears, but also about their strengths.
How are the men in your life getting in touch with their spirituality? Connect with us and share your stories on Twitter, Instagram and Facebook.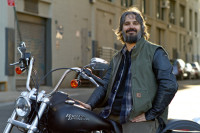 Backbone: The Modern Man's Ultimate Guide to Purpose, Passion and Power
 by David Harshada Wagner will be out May 5 2015. David's next retreat at Kripalu, Wild, Deep, Masculine and Free: A Weekend for Men, will take place May 29-31 2015.