The Cosmic energy this month invites an adventure to the ends of your imagination. This simple yoga sequence for Sagittarius is designed to create space in your mind and body for bold new visions to form, says Ash Baker. Images: Mara Hoffman fall 2012
:: SAGITTARIUS :: November 22 to December 21 ::
Ruler: Jupiter
Element: Fire
Modality: Mutable
Anatomy: Hips, thighs, muscles.
9th sign of the Zodiac
Expansion, possibility and the strength to go after all that you desire. Cue the visionary energy that is Sagittarius! We are now entering the last month of the calendar year, and a fresh new start is just around the corner. This is an opportune time to start meditating, processing, and dreaming about what you want 2015 to look like. Jupiter, the giver of gifts and luck is the king of Sag, so use this auspicious energy to create what you want.
We are also preparing to bid farewell to the Chinese year of the Horse, another symbol for Sag, so take some time now to honor and on reflect all the adventures of 2014 that have brought you to the turning point you now find yourself arrived at.
As Sag is the sign of higher education, whether that be university or self-study, use the longer nights now as an excuse to curl up with a book that expands your mind, or watch a documentary that informs your choices. Knowledge is power for these archers. The practice below is designed to create space in your body for self-inquiry, dream catching and some rejuvenating end of year rest.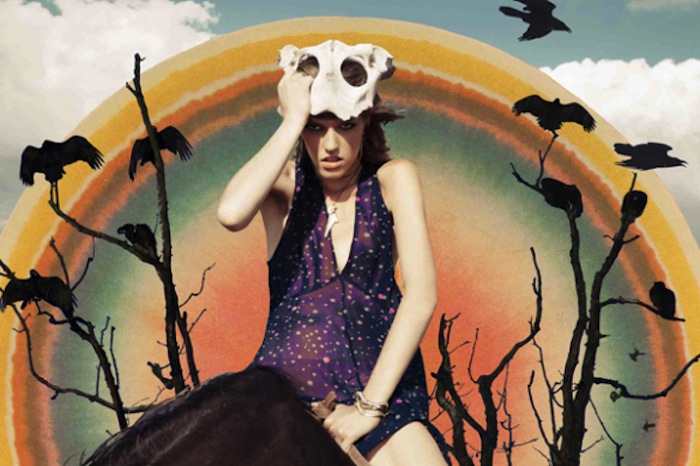 :: Pigeon Pose ::
Come into Downward Dog. Inhale and lift the right leg up in the air behind you. Exhale, sweep your knee in towards your chest and place the right knee behind your right wrist. Bring the hips to the floor and lengthen your left leg out behind you. Make sure your left knee and the top of the foot are facing the floor. Sit upright for a moment and center your hips. If you find yourself leaning to one direction take a block or blanket under the drooping side. Once you find your center take your hands and place them down in front of you. You can use your breath to go deeper. As you inhale, lengthen the spine. As you exhale, sink further forward, walking the hands away from you. If you have the flexibility, completely fold forward and rest your forehead on the floor. Stay here for 30 seconds up to a few minutes depending on your level of practice. Press up to Downward Dog pose, walk the feet in place for a few seconds and then repeat on the left side.
:: Supported Bound Angle::
Sitting on a blanket, draw the soles of your feet together to touch. Take a block under each knee. Take your hands behind you and slowly lay on your back. You can take your blanket from under your seat and place it under your head if you find that more supportive. Let your arms relax at your sides with the palms up. Relax your whole body and rest for five whole minutes.
*Counterpose- bring your feet as wide as your mat, plant your soles on the floor and let your knees fall in. BREATHE.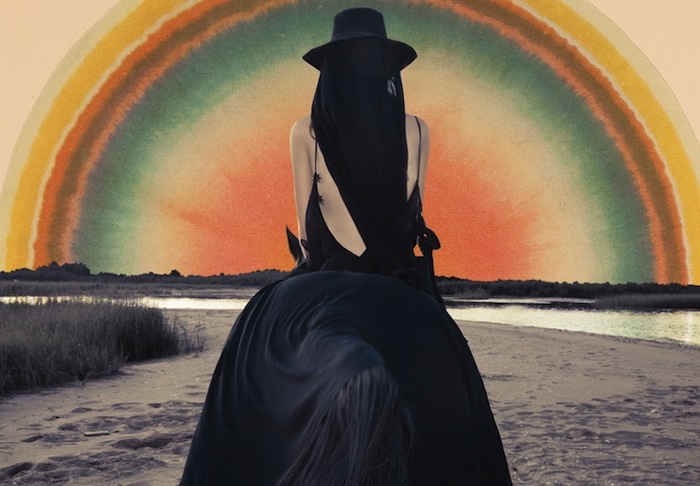 :: Supine twist ::
Come to your back and draw your knees into your chest. Take a deep inhale and on the exhale drop both knees over to the right. Take your arms out to the sides like wings. Take your gaze to the left. With each inhale allow your spine to lengthen and your belly to fully expand. On the exhale allow your body to twist deeper. Stay here for a few minutes and then inhale the knees back to center. Exhale and repeat on the opposite side. Enjoy this detoxifying twist. Use your breath to emotionally release anything holding you back from moving forward with your goals.
:: Legs up the wall Meditation ::
This pose and meditation will create space in your mind, relaxation in your body and openness of the heart by resetting your central nervous system. Come over to a wall space and sit down next to it with one hip against the wall, or as close as you can get your hip to the wall. As you start to lay down flat on your back simultaneously begin to walk your feet sideways up the wall, until your feet are pointing straight towards the ceiling. The knees can have a slight bend and if you want extra support take a block or blanket under your hips. Your hips and seat should be touching the wall, so inch your way as close as you can get. Just rest your arms out to the sides or lay them on your belly/heart. Close your eyes and focus on the sensation of relaxing. Keep your attention on your breath moving in and out. The aim is to create a clear space in your mind in which to invent your future. Stay here up to 15 minutes.
Monthly Mantra: "I ask for, act on and receive blessings in divine timing."
Read more about Ash Baker and her work at Cultivatewithin.com