Certified health coach Robyn Youkilis is the creator free video training series The Rockstar Roadmap, which she designed to prove it's possible to love food and still lose weight and get the body you want. If, that is, you follow The Rules (and say a prayer or two).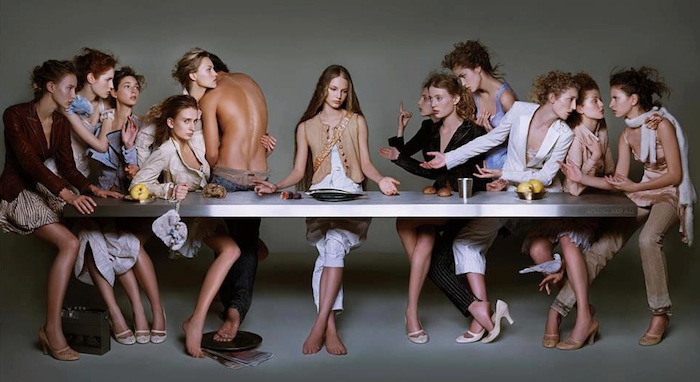 1. If you're dining alone you must eat with ZERO distractions. Turn away from your computer, close the magazine. You may look out the window and listen to music, but do whatever you have to do to enjoy your breakfast, lunch, dinner or even just a snack in peace. I know, it's boring. You want to cry. It just feels so lonely! But it also feels great to learn when you're full and to be able to end your meal at exactly that time, which will never happen if you're not 100% in your body while it's eating. How about you get a Buddha and eat with him? I have a large black stone Buddha that sits on the corner of my desk with a few other trinkets, and every day I dine with him. Of all the food rules, this is one is the hardest (that's why I got it out of the way first!), but it's also EVERYTHING. But please don't stress if you're not able to do this for all your meals.
2. Tea is your new best friend. "But I thought YOU were my new best friend Robyn!" Well I am, but so is tea. Herbal tea, that is. Ginger will help with digestion, nettle is good for digestion, mate gives you energy and run will clear your mind.But mainly, as you try to become your healthiest you it can takes a while to calm the cravings, which are usually based in the need for a calming moment. That's why I call a tea a hug in a mug.
3. Breathe, God dammit. Half the time this is the answer to stopping cravings and getting back in the moment. There, you're cured! Just kidding. But seriously breathe DEEPLY. None of us do it enough.
Breathing will help:
energize you
lift your spirits
keep you from making less than stellar decisions (in food and life)
help you feel connected to something bigger than you
calm you the f*** down
calm the situation around you the f*** down
make you a happier, shinier and more likable person (promise)
4. Eat greens until they're coming out of your ears and mix them up (okay, that's two rules). I can already hear you…but I have a salad for lunch and a green with dinner most days (and if you do, that's already awesome)! Well, I want you to have more. Find a way to get them in your breakfast, lunch and dinner. And I'm not just talking kale smoothies. I mean mustard greens, dandelion, sprouts, purslane, bok choi EVERYTHING GREEN. Don't know what to do with them? Shred them and have them raw with a simple dressing massaged in or steam or sauté them with olive oil, garlic and lemon.
5. Healthy fats are your friend. Avocados, nuts and seeds (small amounts, like way smaller than you think), coconuts, oily cold water fish should be welcomed onto your plate on a daily basis. As the former Snackwells queen, I'm still getting over my fear of fat too. Personally, I was never heavier than when I was eating fat free. When I began eating all the yummy, healthy and satisfying fats listed above (in moderation), I lost not just the 20 lbs I put on, but another 10. Oh, and your new glowing skin will thank you too. Remember, fat is not a four-letter word (it's not, it's three).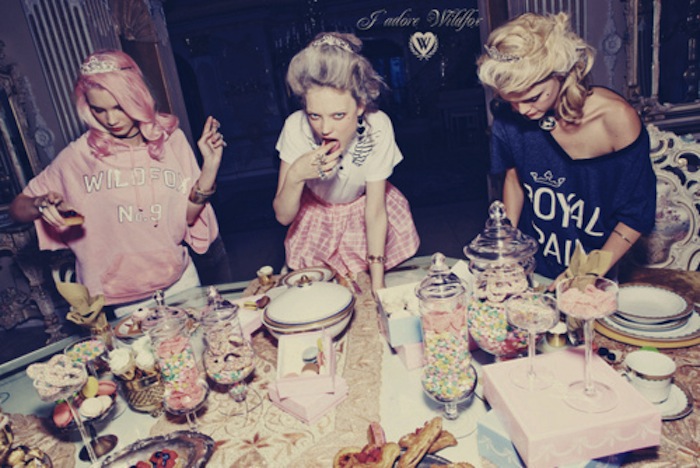 6. Chew your food until it's liquid. I know this sounds like pure insanity but trust me, contrary to popular belief, your stomach does not have teeth. Half the time pesky digestive issues (bloating, less than frequent pooping, etc) can be solved by chewing more. And you don't have to sit there counting. Until liquid is good/great enough.
7. Start your day with a prayer or blessing and end your day with a prayer or blessing. Not into the spiritual thing? Tough. It's been proven that individuals with a spiritual practice of any kind (concentrating on your breathing is already a spiritual practice by the way) are happier, healthier and most likely to be living in the body they desire. It can be something as simple as; "Thank you for today."
8. Smaller plates, smaller forks, smaller everything. I know, I know. The idea of eating my lunch or dinner off of a salad plate used to feel pretty lame too. Eventually I got used to it, and you will too (promise). I found a smaller plate that I loved (these can vary a lot so shop around, look for 6-8 inches with a border – we tend to want to stay within the lines). Now, a regular dinner plate (and the amount of food that typically accompanies it) looks enormous to me. This switch can sometimes be the easiest rule to follow because all you need to do for this one is swap out a physical item.
9. This is your life and it's not meant to be painful, restrictive, unpleasant or unfun (I made that word up), but it's also important to remember that as human beings, we do better with accountability, support, love and goals. So keep it real, girl. I am here for you, yes, but most importantly, you are here for you.
10. With that being said,  here's a song to dance to! If you're somewhere you can't actually dance, then just close your eyes and dance in your mind. If you're in bed reading this, use the song to sit up and meditate too and if you happen to be working out right after this GO FOR IT. Dancing is FREE. It relieves stress, lifts the pressure and gets us moving and back in our groove.
The Rockstar Roadmap with Robyn Youkilis is a free video series about getting healthy and losing a few pounds while NOT giving up your life to make that happen. It all kicks off on May 14, and you can sign up here.