They call today Blue Monday – the most depressing day of the year (which, if you're feeling that way, is really just another reason to enquire after your Dharma, darlings). In the meantime, what better excuse to indulge in some serious soul food. Here, members of the Numinati share the dishes that make us tick…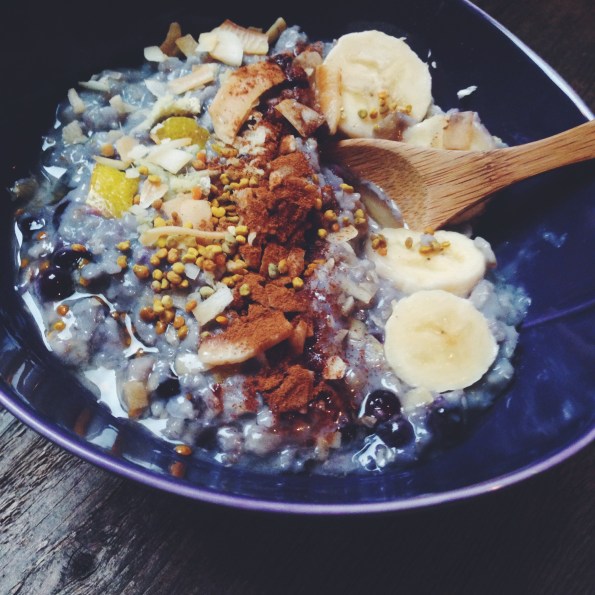 :: Ruby Warrington ::
"It's all about the oatmeal. I went into denial for a phase back there, when the whole green-smoothie-for-breakfast thing kicked in, but now I'm back on the oats I would say I'm starting the day at least 20% happier. I make mine with half water, half almond milk, a handful of raisins (while it's heating, to plump them up), a sprinkling of cinnamon, maybe some walnuts, and serve with half a banana sliced on top. It's essentially baby food, creamy and mushy, and reminiscent somewhere at soul level of my first nourishment I guess. I go to bed at night thinking about it, and after my morning oatmeal, I feel full."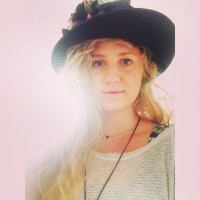 :: Madeline Giles ::
"Baked sweet potato, mashed with melted coconut oil and a bit of pink Himalayan salt. It tastes like salty sweet velvet candy! I love it because it's super nourishing, easy, energizing, and – something I need the most – grounding. I love sweet things, and while in my mind my favorite food is probably milkshake smoothies from Cafe Gratitude, I'm annoyingly sensitive to even the 'healthy' kinds of sugar – so sweet potato has become my go-to."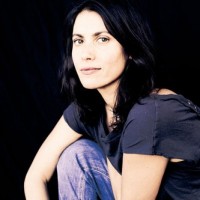 :: Dani Katz ::
"I tend to walk a rather intense path, which is reflected in my diet – super clean and sparse and vegan – lots of greens and cultured veggies…simple whole foods that multitask for my body and soul. That being said, my soul food is…brown rice. Brown rice, for me, is like an Amma hug, a little bit of warm, yummy, maternal respite from the challenges of the Earth game, and all the rules I set up for myself in playing it 'right.'
Here's how rice became my surrogate mother: Over a decade ago, I combined syrian rue (an MAO inhibitor) with a heroic dose of mushrooms, turned out all the lights in my Los Feliz guest house, and buckled up for the ride. During the trip, I was shown a tiny treasure chest. It took me a minute (or an hour or a lifetime – hard to say on psychedelic time) to think to open the treasure chest, and when I did, I couldn't have been more shocked to see what was inside:
A grain of brown rice.
I know it's tied in to a past life (or two, or twelve) as a Tibetan monk. There's something about the size, and the shape, and the feeling I get as it passes through my lips, and down my throat, and into my belly – I think: Wow, I've done this for thousands of years.
Brown rice is familiar. It's family. It's home.
Brown rice means me giving myself a break. It's sattvic. It's grounding. It reminds me that life doesn't have to be so hard, and so intense, and I can be cozy and still be on my path, and in alignment. I know that in the grand scheme, brown rice isn't all that unhealthy, but as a super strict ascetic who rarely allows myself grains or carbs, or anything that isn't totally packed with nutrients, it is – for me – a little vacation from my otherwise ridiculously disciplined daily routine."
:: Betsy Cohen ::
"Fresh coconut water from a coconut. I sort of can't explain it, but it feels like the perfect fuel for what ever I'm needing at the time. It feels like a meal for my mind, body and soul."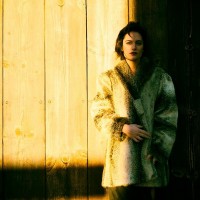 :: Sarah Durham Wilson ::
"My current obsessive soul food is a rich kale salad at night. I have a lot of theories about the powers of green food, mostly that if we want to align with the powers of the Earth, i.e. the powers of self healing, self-regeneration, death, rebirth, cycles and seasons, and infinite wisdom – which is also to say Magic, the forces that govern the universe, then eat as close to the Earth as possible. And if you want to feel alive, eat that which is alive itself. And I'm a vegetarian, so I mean, fruits and vegetables that grow from Mother Earth. Also, green is the color of the heart chakra, which is unconditional love, which is also Source. I feel more 'sourced' when I eat rich green foods. I feel more expansive, nourished, and alive. Simply put, food from the ground grounds me."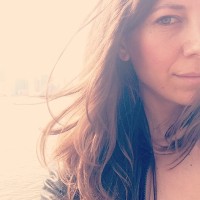 :: Jennifer Kass ::
"My soul food is dark leafy greens because they are the highest vibration foods, grown in the sun, made of pure LOVE energy! Greens are the anchor of every meal and I love how I can do them raw when I need that, and cooked when I need something more grounding, and that they're easy to mix with everything else that I love. They literally feed my soul because they keep my energy high and my connection to spirit wide open with their clean, pure energy."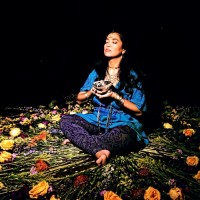 :: Victoria Keen ::
"Bone broth all the way! For winter it feels like the best way to infuse my body with warmth and nourishment at soul level. The alchemical act of making my own broth from bones, roots (like burdock and astragalus), seaweeds (like kombu and kelp) and mushrooms (like chaga and maitake) is love itself. This touches me at soul level, and the strengthening, immune building action of the broth itself nourishes the physical body. Essentially, it's a gentle and powerful homemade medicine. (And p.s. veggie broths can easily be made with the same love and awareness especially fortifying with sea minerals)."
:: Raquel Griffin ::
"Nothing says soul food to me like homemade soup…bone-broth to be exact. Maybe since I cook it myself and get to infuse it with love, herbs and healing magic, it just feels like self-lovin' in a bowl. And when I'm sick or it's ridiculously cold out nothing hits the spot quite like it."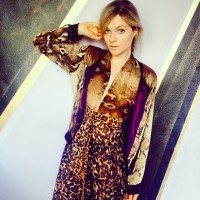 :: Sophie Teakle ::
"Coconut – it gets itself into almost everything I eat, starting in the morning with my porridge…I use heavy coconut milk and simmer it with oats, chia and cinnamon for some serious winter nourishment! I use lighter milk in my tea and coffee, oil in everything I cook, coconut butter in my raw chocolate, and coconut flakes as garnish/in my granola. Coconut is one of the world's miracle foods."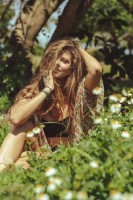 :: Laurie Di Biagio :: 
"I am grew up on the Jersey Shore in an Italian American family, and we call Sunday 'Red Sauce Gravy day' around these parts. A pot of gravy with meatballs, sausage, and pork chop on the bottom is the classic, but my favorite is to make it with squid and sauteed calamari or blue crabs. Growing up on the water and surrounded by fisherman, the combo of classic Italian comfort and the treasures of the sea bring me home wherever I roam."
What's your Soul Food? Connect with us and share on Facebook, Instagram and Twitter