Stephen Russell, a.k.a. the Barefoot Doctor has been teaching the way of the Tao for decades. Based in Ibiza, the author and global happiness guru also runs 'conscious' electronic dance music events around the world. Here he shares the details of a life that is deeply mystical but rooted in the material.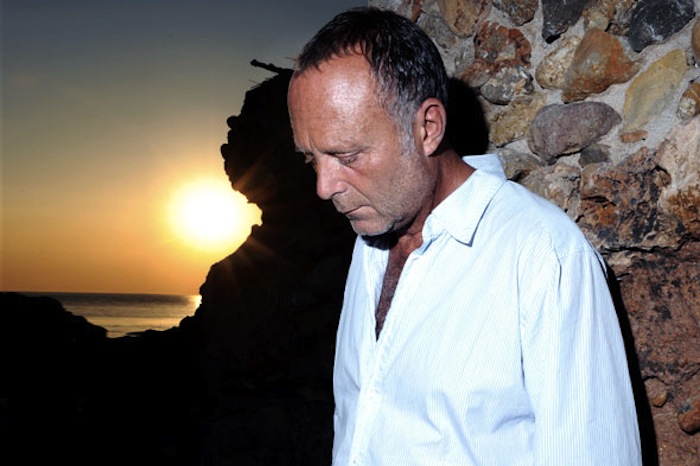 DO YOU HAVE ANY RECURRING DREAMS AND WHAT DO YOU THINK THEY MEAN?
"I dream lucidly so I use the time to create adventures with happy endings – which probably indicates that I like adventures with happy endings."
WHAT IS YOUR MORNING AWAKENING RITUAL?
"I'd call it post-awakening, as I'm always too excited to be alive when I wake up to ritualize it. But a short while after opening my eyes, I do an hour or so training session in my martial arts practice, with a whole raft of bizarre moves to wake everything up, lubricate the engine, strengthen the flow of juice (chi), and meditation to reinforce the connection to Big Barefoot. I finish by telepathically broadcasting my good wishes to humanity and then cement it by flinging out a message or two far and wide on the Internet."
WHAT IS YOUR FAVOURITE FEELGOOD BREAKFAST AND WHY?
"I've learned to stop bothering with favorites of anything as it's all relative to lighting, camera angle and priorities at the time, and don't actually eat breakfast anyway as I can't eat before I train. After that and a shower the day's begun, I wait till I've done whatever the morning requires and eat lunch instead. But if pressed on favourite breakfasts, porridge with full cream milk and white sugar – another reason it's probably good I don't eat breakfast."
WHAT MANTRA DO YOU LEAVE THE HOUSE WITH IN THE MORNING?
"I have so many positive notions running through my mind at any moment it's hard to alight on just one, but if I had to it'd probably be that everything I'm experiencing, no matter how irksome or magnificent, is an expression of life's absolute love for me and that everything I do, no matter how bumbling or adroit, is an expression of my absolute love for life."
WHAT'S YOUR LUCKY CHARM?
"The planet Earth."
IN WHAT WAYS DO YOU MOST EMBODY THE TRAITS OF YOUR SIGN?
"I'm Virgo and aside from a caring nature and my work looking after multitudes of people's states of mind on a daily basis, the writing aspect of the work involved, tying together an array of apparently disparate strands of knowledge and human experience into a single piece of fabric – that's a Virgo trait more usually expressed as being fastidiously tidy at home (I'm not)."
WHAT OTHER ELEMENTS OF YOUR CHART DO YOU RELATE TO THE MOST?
"Leo ascendant, the performer on stage. Pisces moon, the psychic, trippy aspect. And it's Venus in Scorpio that makes me sexy."
WHO IS YOUR GO-TO GURU, AND WHY DOES THEIR WORK RESONATE WITH YOU?
"Me – I go to myself everyday as I don't know anyone I relate to more or who has anything more pertinent to say to me than me. It's a perk of the job when you're a guru."
AND THE HEALER YOU HAVE ON SPEED-DIAL?
"Me – for the same reasons as above."
IN WHAT WAYS DO YOUR MYSTICAL BELIEFS INFORM YOUR WORK?
"In every way – that's what my work is – sharing the Taoist cosmology, existential map, philosophy and methods that I practice myself."
AND HOW DO YOU DEAL WITH NEGATIVE THOUGHTS?
"I don't deal with them, I just think them and watch myself think them then choose the positive option instead. On the rare but occasionally inevitable times I've gone into a momentary spiral and fancy a bit of external bolstering, I call various friends and have a moan till I feel better. But I rarely think negatively these days or rather rarely let fearful or angry thoughts get the better of me – I'm having too much fun just being alive to waste a moment of it not enjoying the show."
RETAIL THERAPY IS…?
"A momentary distraction from the existential process, and / or a gesture of appreciation for myself."
WHAT'S YOUR POWER OUTFIT?
"Whatever I'm wearing – my power comes from within, not from my clothes."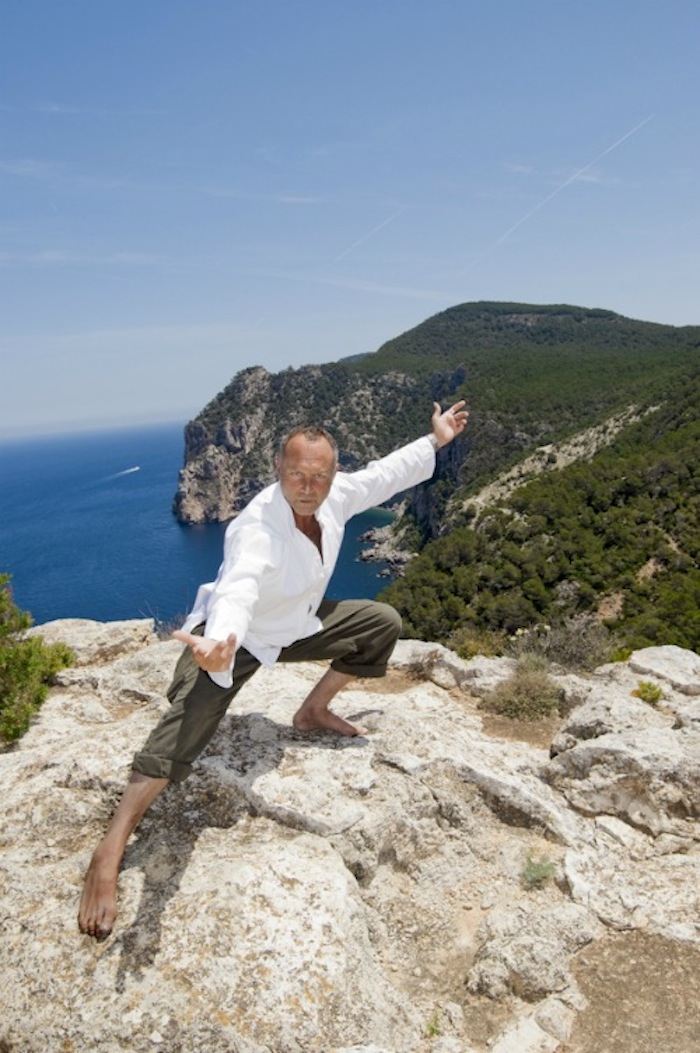 AND WHAT MAKES YOU FEEL BEAUTIFUL, WHY?
"My training each day because it settles my spirit, makes me fit, increases circulation, beautifies the complexion, brightens the eyes and makes every action feel beautiful."
YOUR LAST CONVERSATION WITH THE UNIVERSE WENT SOMETHING LIKE…?
"I never stop having a conversation with the universe – my whole life is this conversation – but the issue we were just talking about was that I'm free to believe whatever I choose and that I have it all and have nothing to loose. And I told it I'd revel in the ambiguity of that."
WHEN DID YOU LAST WITNESS MAGIC IN ACTION?
"I'm witnessing it all the time. This entire existence is magic in action."
WHAT'S ON YOUR VISION BOARD RIGHT NOW?
"I don't have vision boards – I just expect the best and surrender to destiny, knowing that given half a chance things tend to work out swimmingly."
YOUR MISSION IN YOUR CURRENT EARTHLING INCARNATION IS…?
"To radiate the perpetual joy and delight I experience for being alive to as many people in the world as possible and to share as many of the methods that facilitated this state with as many people as possible, with a view to inducing the whole world to ease off a few degrees more. With just a bit more global relaxation, we all stand a far better chance of coming out of all this smiling."
Barefoot hosts global 'Magic Satsang' meditation sessions online every Sunday at 7pm GMT time at www.barefootsatsang.com. Register at least one hour before, as numbers are limited to 200 globally.