In the first of a regular column on sex and spirituality, Ellie Burrows explains how getting really turned on is about allowing your body to open up to the world around you. Portraits: Katie Fischer.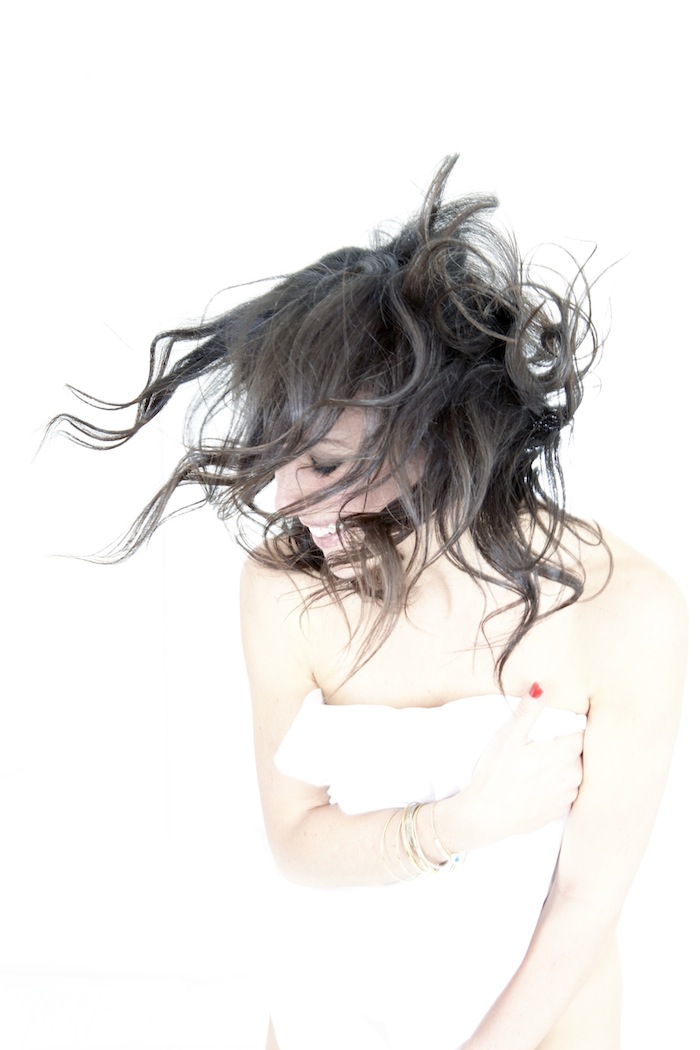 I'm always turned on. I walk the earth in a constant state of arousal. It's. The. Best.
Everything turns me on: my morning ritual of almond butter and raw honey toast accompanied by black tea with a dash of milk; an episode of Scandal; a conversation about the Universe; a pair of Alaia boots; meditation dance at 5Rhythms; riding the subway listening to Beyoncé; having my hair pulled; cleaning my bedroom; practicing mindfulness; fancy lingerie; a cute puppy on the street and its hot owner holding the leash. Basically, I'm experiencing one big Lifegasm.
Last weekend, I was strolling through Manhattan with the current object of my affection. We stopped at a corner and waited for the crosswalk to change. He let his hand brush up against my ass and I felt an energetic burst in my second chakra. A simple gesture with a massive impact, my vagina actually pulsed, warmed, relaxed, and opened for him. My body sent out a physical invitation hoping for an RSVP marked "Will Attend". An example of arousal in its most pure form (and for the record, he attended, to it, later).
If we're most familiar with arousal in a sexual context, most of us associate it with being DTF. And frankly, I've come to believe that's totally limiting. We should really consider all the definitions of "arouse": to awaken, excite, evoke. The highest level of arousal happens when we're alert and open to all that's around us. It's about the expansion of our sexual energy well beyond the confines of sex.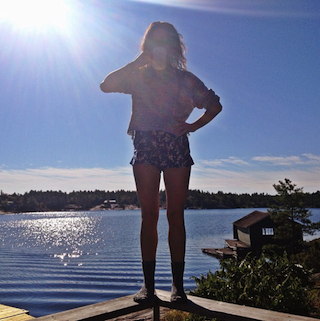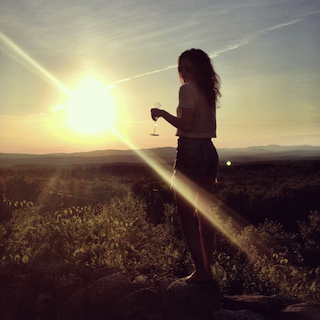 In ancient Taoist traditions, life force energy is called chi and supposedly we can feel this energy moving through us. The subset of this energy that's specifically sexual or creative is called ching, which is believed to be essential to our health and wellbeing. Well, I can definitely feel my ching moving through me and it's absolutely vital to my existence. But somewhere along the way, through various forms of cultural conditioning, we were taught that this energy should be strictly reserved for the bedroom. I think the Taoists, Justin Timberlake and I are all agreed that it's WAY better when we bring sexy back into everything.
So how do we do this? How do we carry that powerful energy beyond the bedroom? How do we decorate every moment with this sexual electricity? Well, firstly we need to allow it to spread beyond our penises and pussies. It needs to evolve and literally "grow up" into our hearts and minds. We need to make like an aroused vagina and feel it pulsing through our entire bodies, warming the cold parts of ourselves, thereby relaxing our insides and creating an opening in our beings.
So let's try a simple visualization. Imagine you're staring at a chocolate chip cookie from Levain Bakery on 74th and Amsterdam (if you don't know what this is I feel mildly sorry for you, and instead invite you to just envision the moistest, most chocolate chocolate chip cookie in the world). How do you feel about this cookie? What does it look like to you? To me it's a big, dense, delicious, warm pile of goo and I can't wait to have it in my mouth.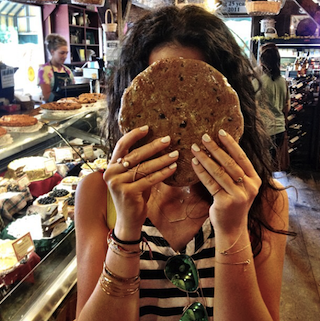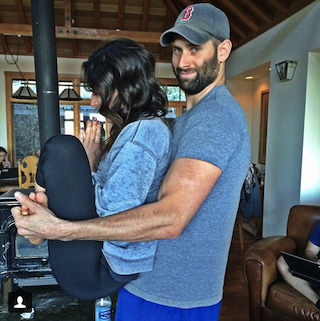 I'm breathing in the intoxicating smell of fresh baked goodness. I can feel the desire for this cookie all over my body. I can feel my deep appreciation for the cookie in my heart. My mind is doing summersaults just thinking about those chocolate chips dancing on my tongue. Holy shit, this cookie is turning me on. I can't stop smiling at it. But see, I don't want to actually fuck the cookie. The experience of eating it, appreciating and enjoying just became heightened, elevated and way more awesome.
Sometimes arousal happens to me on a subway when I see someone give up a seat to a pregnant lady or a senior citizen. I feel a pulsating sensation in my chest, a sense of warmth spreading through my being. I can't help but smile at this display of human kindness and feel a deep connection to the other beings on the train. For a moment, I am in love and energized by the small simple gesture of one human towards another.
The vagina is the mother of all gates and most people think it's the only doorway to arousal. And yes it's an arousal superhighway, but for me, arousal is really about accessing the heart and I use my whole being and all my senses to do that. If my heart isn't activated and engaged, then I can't be turned on.
Real arousal creates openings in our being. It's a state of connectedness with the world around us, in which we let it awaken and excite us. It's the sensation of being genuinely excited about life. This column will touch upon arousal in many different ways. Often sex will be the entry point, but ultimately it's about elevating our consciousness around our sexual energy to enhance all our experiences. Most sex columns are about getting off. This is an arousal column and it's going to be all about turning on.
Ellie Burrows is a storyteller, seeker, mystic and guide living in New York City. Discover more at Ellieburrows.com