VENUS IS HER NAME: A YOGA SEQUENCE FOR LIBRA
With a Mercury retro period and two eclipses to navigate in the coming weeks, is the Cosmic joke on us? Ash Baker shares a grounding and balancing yoga sequence for Libra, to foster harmony and equanimity in the chaos. Main image: Brittany Alcorn.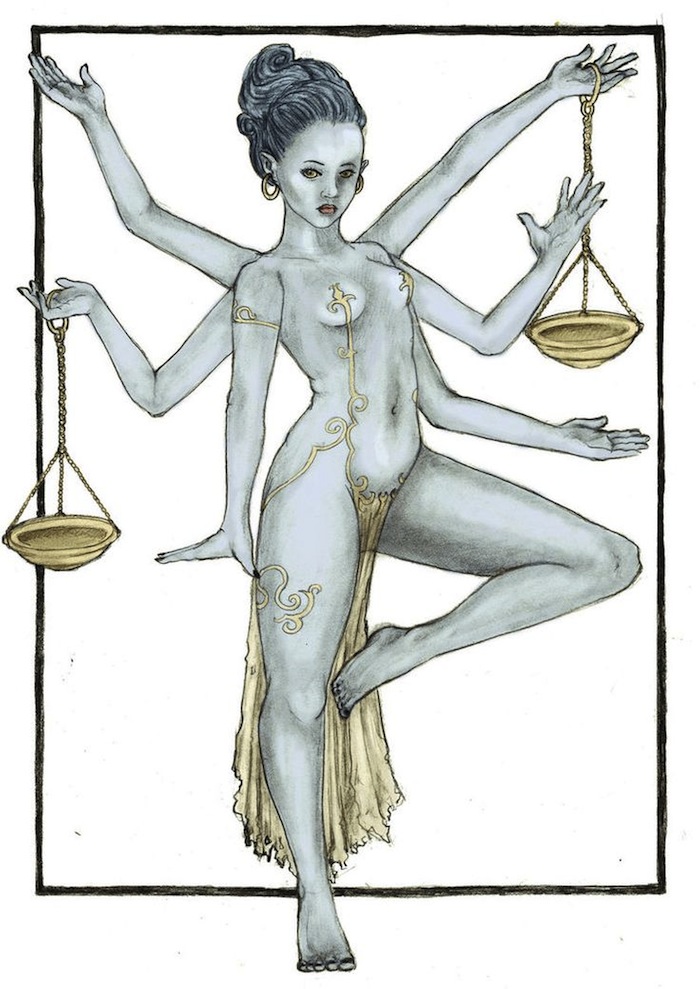 LIBRA
September 23rd to October 22nd
Ruler: Venus
Element: Air
Modality: Cardinal
Anatomy: Kidneys and lower back
7th sign of the Zodiac
Venus, cosmic queen of love and the ruler of Libra will be energetically present throughout the heavens this month. This is a time to focus on cultivating harmony, balance and peace within your life. So much change is coming upon us. Mercury will retrograde from October 4th – 25th, during which time we'll also experience a lunar eclipse on October 8th and a solar eclipse on October 23rd.
Now people tend to run for the hills when Mercury retrogrades, but personally I prefer to use this time to pause and deeply reflect on all the changes that may be occurring within you and around you. Those changes may come apparent as the eclipses also stop by to say hello.
Eclipses are known for removing something in your life, may it be a fear producing attitude, a toxic relationship, or whatever is blocking you from getting your dream job. Thankfully, all this cosmic drama is going down in the month of love and harmony. Use the Libran energy to find balance in the crazy, cultivating gratitude for what is, and peace with what isn't.
The poses below have been chosen to help you find your inner calm and be your very own Venus.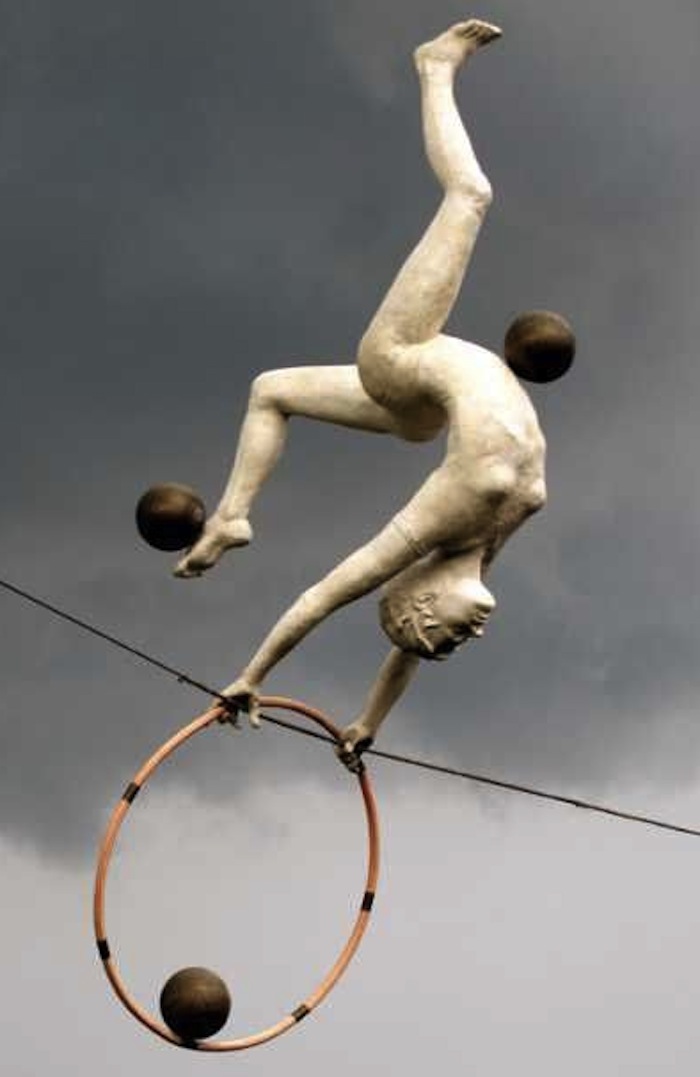 Goddess Pose :: Utkata Konasana
Come into Tadasana, standing Mountain Pose, at the front of your mat. Step the right foot back as if you were about to do a lunge. Instead, turn your whole body to the right, making sure your torso is in the center, right above the pelvis.
Step both feet to a 45-degree angle, with the toes out and the heels in. Take a deep inhale and as you exhale bend your knees directly over your heels. Make sure your hips are in line with your knees. Bring your hands in front of your heart in prayer.
Allow yourself to feel the heat being created from the strength in your legs, and with each inhale imagine scooping up that fierceness from below and exhaling it into your full, gorgeous heart. Hold for up to one minute.
Warrior Two :: Virabhadrasana Two
Come back to Tadasana. Step the right foot back three-four feet. Turn your right foot to a slight angle with the toes out and the heel in. The left foot should be pointed forward.
Inhale and reach the arms up and out in line with your shoulders like wings. Your torso should be facing the right side, arms extended above your legs. Simultaneously exhale, and begin to bend the front knee so it lines up with the ankle. If you're a beginner, lessen the bend in the knee but never take it further than your ankle.
Look directly along the length of your left arm, chin aligned with your left shoulder. If you gaze down, you should see your 1st/2nd toes. Make sure your torso is directly above your pelvis.
Reach your arms out wider and feel them lengthening. Press your feet down into the ground, gathering energy back into the body. Hold for 30 seconds, up to 1 minute. Come back to Tadasana and switch sides.
Cat / Cow Pose :: Marjaryasana & Bitilasana
Come to hands and knees. Make sure your hips are right over your knees and your elbows are directly above your wrists. Keep a slight bend at the elbows.
As you inhale, arch your spine and pull your chest through your shoulders creating an opening in your collarbones. The chest and the sitting bones reach upward.
Exhaling begin to tuck your tailbone, press the hands downward into the floor and round your spine. Feel your shoulder blades spread wide across the back. Repeat for five rounds.
Scales of Peace Meditation
Find a comfortable seat. Prop yourself up on a blanket so the hips are higher than the knees, creating a slight pelvic tilt. Take a moment to notice your natural breath, but don't change it. Just soften into your energy.
After a couple of minutes start to deepen your breath by following a count of five seconds for the inhale and five seconds for the exhale. Really focus on expanding your belly on the inhale, and then drawing the belly button inward towards the spine on the exhale. Try five rounds of this deeper breath.
Now bring your hands to your heart and think of something in your life where you want to create balance. Hold that in your heart space for a moment. Then picture what it would look like if it were in balance. How would that feel? Keep breathing with that feeling.
Stay here for as long as you need and allow yourself to arrive at answers that may assist you in creating actual balance in your chosen issue. Try doing some journaling afterwards to create action-worthy ideas to help bring equanimity into your life.
Monthly Mantra: "I am the ruler of my own harmony."