AMMA SPEAKS! IN CONVERSATION WITH THE HUGGING SAINT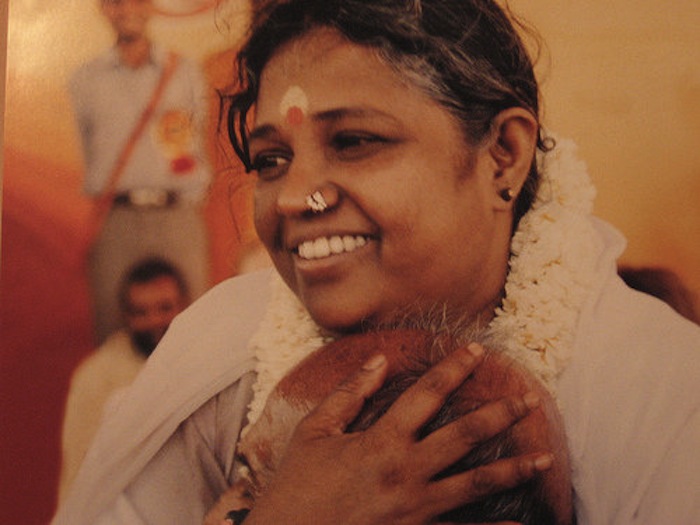 A hug from Amma, "the hugging saint," is a surreal experience. You go, you wait on line for hours, you finally find yourself enveloped in the same warm, nurturing embrace that over 32 million people globally have now experienced, and you come away feeling…like you're on some kind of love drug, with an apple and a Hershey's Kiss pressed into your hand in case you find yourself feeling light-headed.

The effect can last all day, all night. The whole of the next week. You've been embraced by a real life saint, while she whispered love, 'my daughter, my daughter, my daughter…' in your ear. You want to pass the feeling on, and you'll be a nicer person until it wears off.
Following last night's Devi Bhava prayer for world peace and final mammoth hug-a-thon, Amma departed NYC this morning, headed to New England for the final leg of her 2013 North American tour. And this is how it goes for her, 365-days a year. But what a lot of people don't see, swaddled in her embrace, is that, like every mother, she's multi-tasking all the way. Fielding calls and taking meetings as she gives out hugs and compassion to the masses. Oh, and answering our questions, Numis!! Read on for a rare interview with the hugging saint, and hear a mother's message for us, her global family.
AMMA, WHAT IS THE MOST IMPORTANT MESSAGE FOR THE WORLD AT THIS MOMENT IN TIME?
"In today's world, people imitate others, celebrities from the worlds of sports and movies. We don't have proper role models, and this is a sign that each and every person should become that role model themself. Whether that's at home, or out in society – because someone, somewhere is looking to us for inspiration. If we set a bad example, then others will be following somewhere. So everybody should be extremely careful in word and deed, even in thoughts, because thought is expressed as action. Also, people are becoming more and more confined to their own world, thinking only of their own needs, not the needs of others. Of course desires are okay, but we should be careful that desire does not become greed. When this happens, it paves a path of destruction for the individual, for society and for nature as well."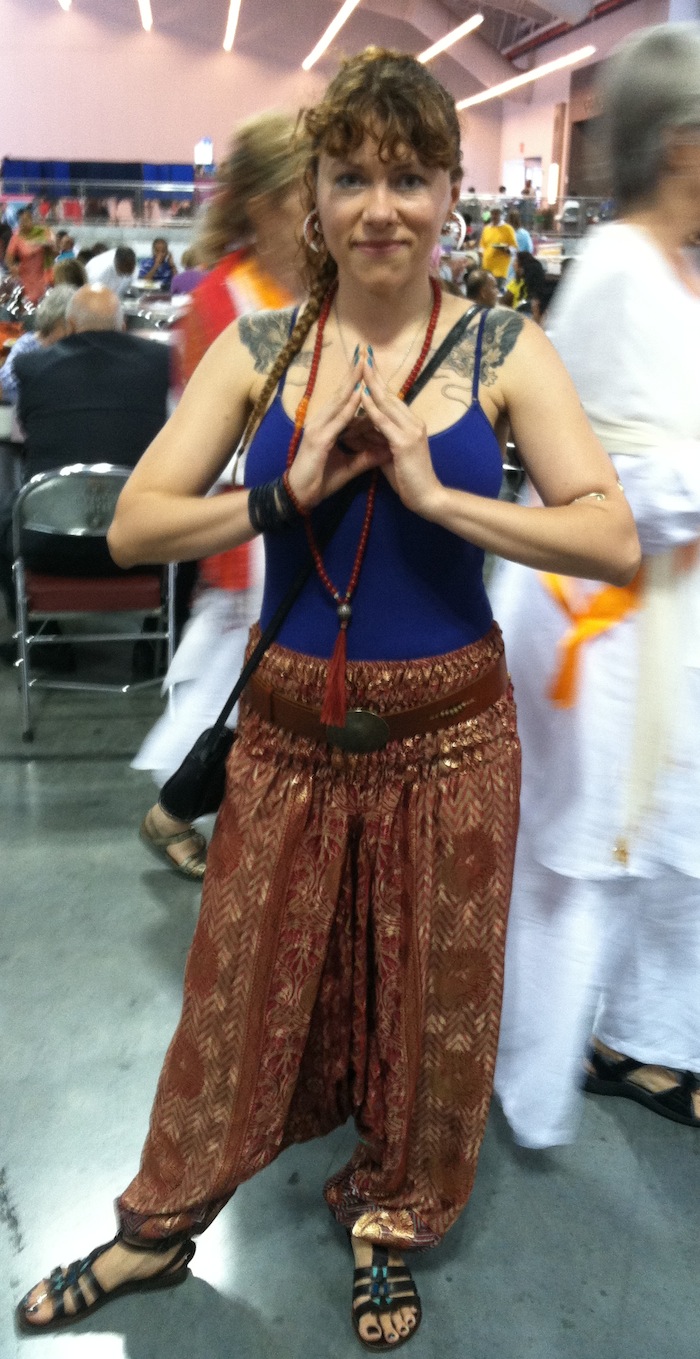 WHEN YOU WERE A VERY YOUNG GIRL, DID YOU EVER IMAGINE YOUR LIFE WOULD BE LIKE THIS?
"I always wanted to help people, to give love and be compassionate. At one point I even considered committing suicide, it was so painful for me to see the way people were suffering, but I realised this would not help anyone. If I really wanted to help, I had to become stronger, be spiritually powerful. With that attitude, and the way things unfolded, it has culminated in this. But I don't think about the number of people who come to see me, the crowds, I only think about what I can offer society. I want to be like an incense stick that burns and gives fragrance to others. Even when I am breathing my last, my hands should be consoling someone. That is my wish."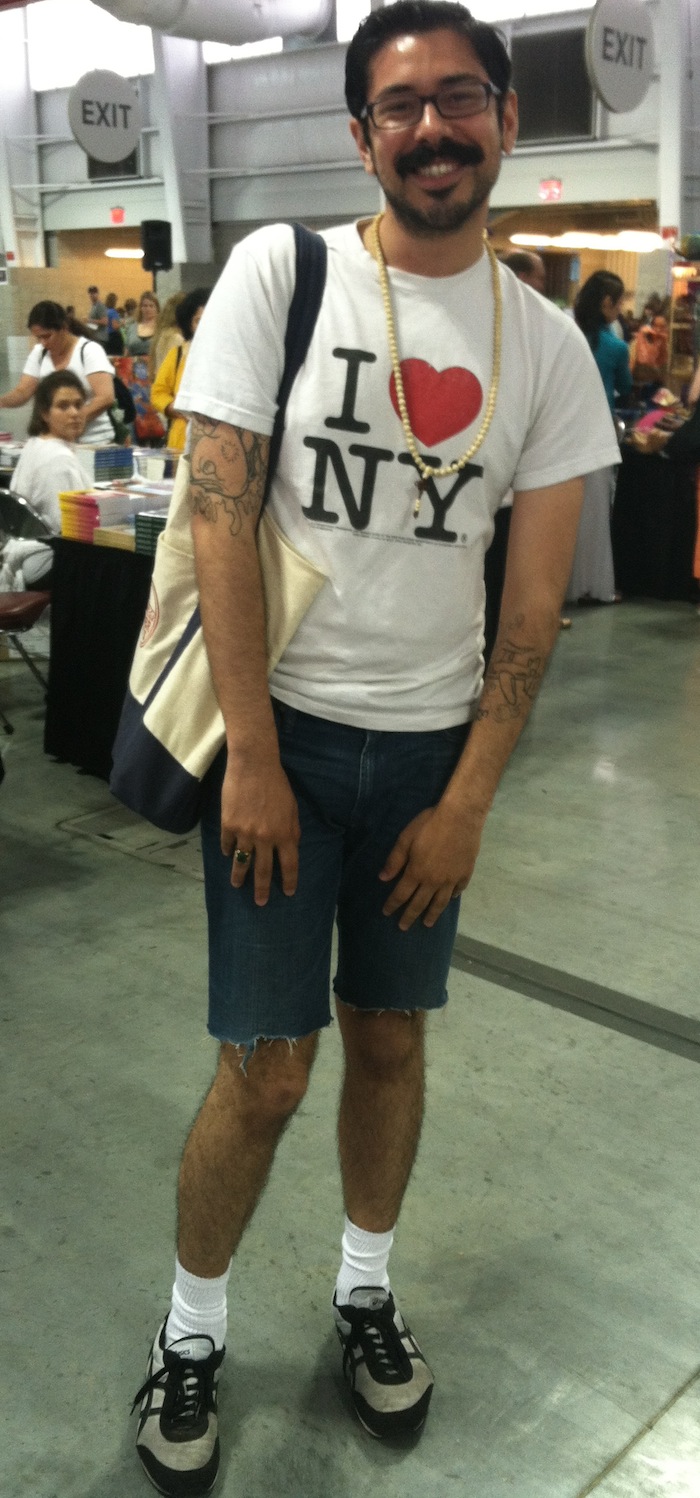 YOU SPEND SO MUCH TIME HUGGING, HOW DO YOU FIND TIME TO MANAGE ALL YOUR HUMANITARIAN PROJECTS?
"I spend a minimum of 15hours in darshan every day, wherever I am in the world, 365 days a year. Sometimes, it goes to 22, 24 or even 28 hours at a stretch. Back in my room, I read letters that people send. Every week on Tuesday I serve food for the 3000 residents at my ashram, and twice a week we all go to the seashore for meditation. So there is no time for official meetings. So much is going on with my organisation, but there is no exclusive time set aside for that, so it normally happens during darshan! There is always a parallel line of the people running my projects, who come to ask questions, voice doubts and seek my advice on issues and problems."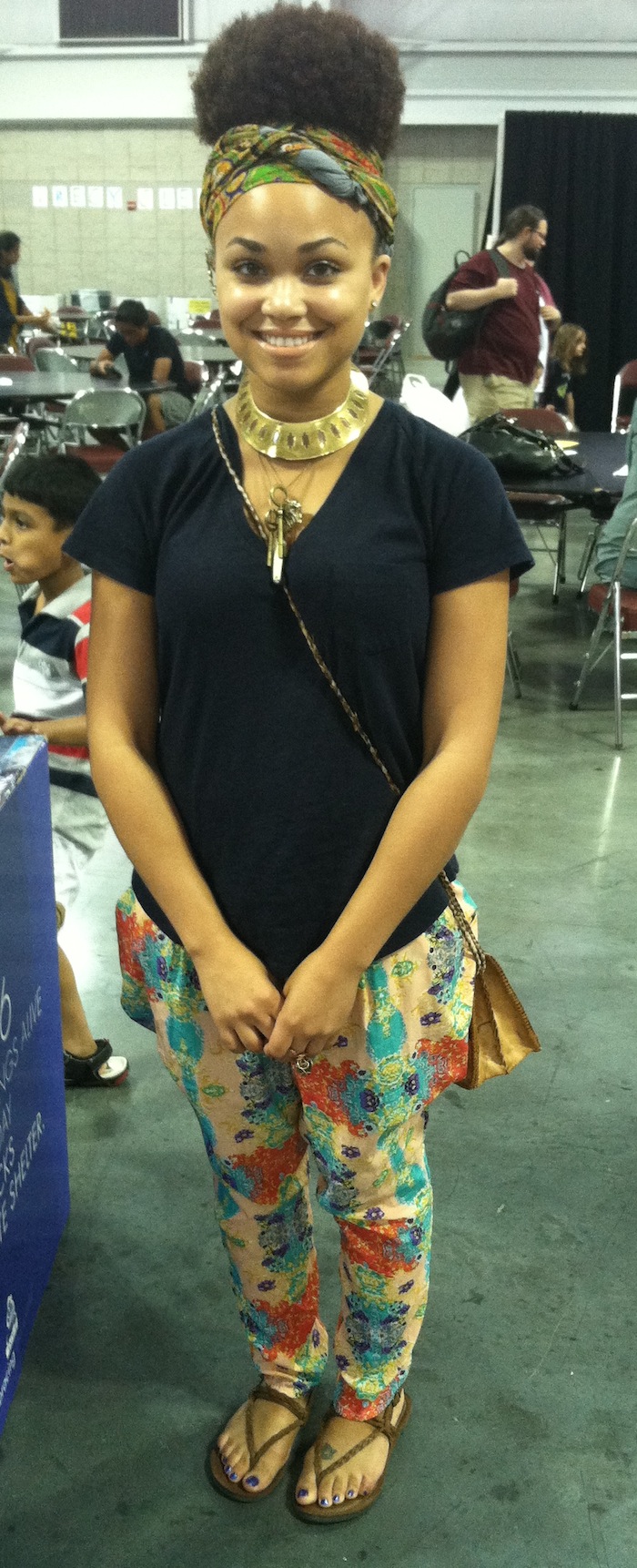 WHAT DO YOU WANT PEOPLE TO FEEL WHEN THEY COME FOR DARSHAN?
"There is no forcing here, people need only to open up to receive. I only offer myself to them, and if they are receptive they will experience what they need. My duty, my karma, is just to give. Because when you take an egg and crush it with your hands, it will break. But if it cracks from the inside, a new life is born. So people must awaken from within themselves."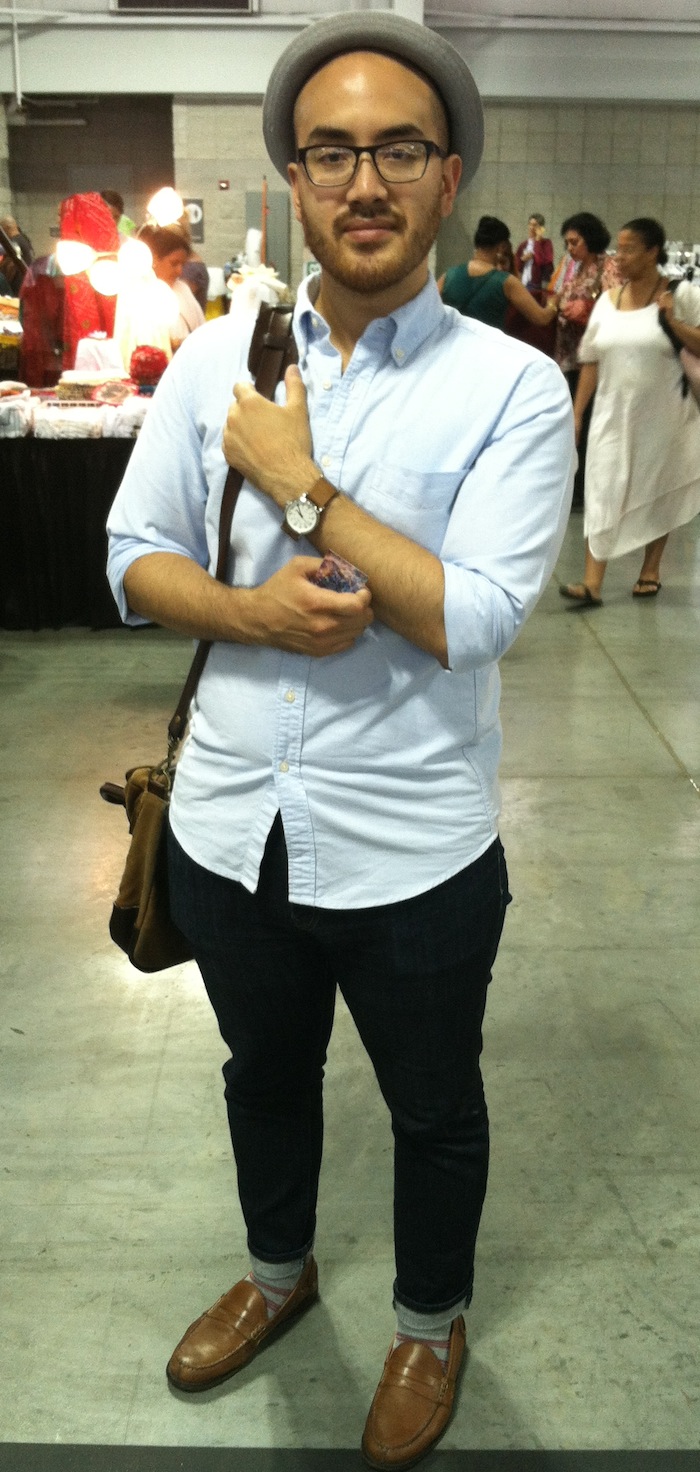 HOW CAN WE STAY CONNECTED TO YOU AMMA, EVEN WHEN YOU ARE NOT WITH US?
"Where there is true love, distance is not a barrier. Wherever you are you can experience it. The sun is thousands of miles away, up in the sky, but the lotus flowers blossom because of it's light. With a proper internet connection, you can send emails anywhere. And if you have a radio, and you tune it properly, you can listen to programmes from anywhere in the world. So you don't have to be close, you just have to tune in."
www.amma.org
@HugAmma