NEED-TO-KNOW: A VISION QUEST IN THE PYRENEES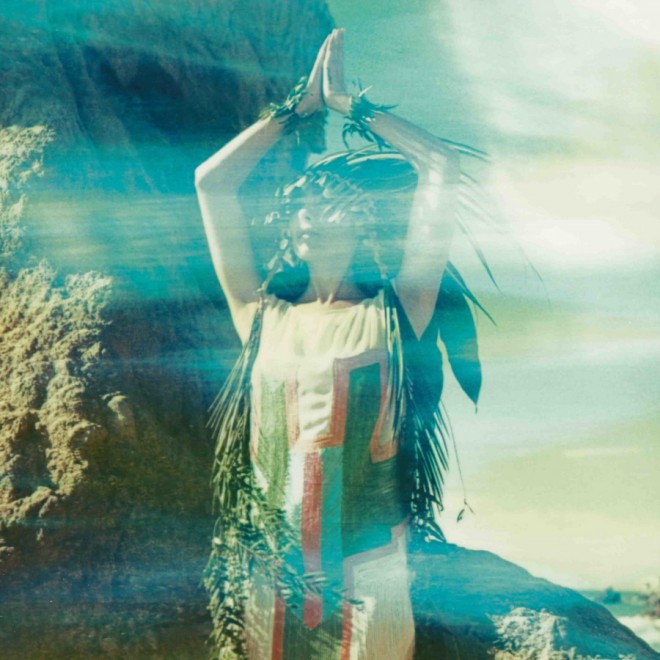 I've done a lot of change-your-life-type workshops from bootcamps to spas and goddess weekends, but  something called a 'Vision Quest' has had the most massive and long-term effect on me. A Vision Quest is like camping-meets-Carlos Castaneda, and is the only thing that's ever really 're-booted' my life.

It's a Native American idea, where you go off into the wilderness with no food, no water, no clothes, no shelter and no sleep for four-days-plus. (This vision quest, run by Basque/American shaman and former Sony IT exec, Manex Ibar, luckily has 'no food' as the only stipulation). By being thrown so intensely into the bosom of nature, you come back feeling dazed and different with an idea of what direction your life might be flowing from now on.
An optional Plant Medicine ceremony (the Brazilian hallucinogenic vine Ayahuasca or the San Pedro cactus) follows immediately after your radical camping experience and helps you process what you've just lived through. I went on a Vision Guest with Ibar in the Pyrenees three years ago. Having been unable to find anything as intense, scary, annoying, blissful and profoundly satisfying, I went back to do another one this last month. This time, I worked through a lot of grief around a very close friend who died of breast cancer a year ago. I also returned to the city feeling really strong and confident  – the idea of four nights alone, five kilometres from the nearest living soul, on top of a hill next to an enchanted forest, spooks the living daylights out of lots of my city slicker friends, and that's quite a good card to have in your pack.
If you look fancy on the outside but secretly suspect you have feet of clay, here are some reasons why a Vision Quest could be for you:
Know that the Pyrenees is an amazing place to do a Vision Quest. It is massive and beautiful, you will hardly see a soul and there are no wild animals to eat you, although most people who live in the mountains believe in the existence of the Big Foot or Sasquatch.
Know that the whole experience will take around 10 days. You start with teachings about the medicine wheel, Chi gong and shamanistic practice at base camp in a village just out of Biarritz. On day four, you're walked to your spot in the mountains where you'll stay for four days and nights. You'll spend another day in your Plant Medicine ceremony and another couple of days to process your experiences and share them with the rest of the group.
Know that Vision Quests aren't full of crackpots. Manex Ibar has worked with heads of Cartier and Bulgari and my fellow questers included Brussels Eurocrats, foreign office executives, a French professional football player, a beautician and the winner of the Finnish X-Factor…
Know that you can take the Vision Quest on several levels. Shamans are big into the "Oh, a fox crossing your path heading West – you are about to enter the faerie realm in an emotional way." But you can just see it as a nice fox. I chose to go in for the synchronicity (as opposed to the co-incidence idea) during my Quest, for the same reason that there's no point in going to Blackpool without indulging in a pub-crawl, and checking out the lights.
Know that it will be a roller coaster experience. You will be bored and starving on a mountain, you will think, "what the hell have I paid for this for?" You will also be ecstatic, moved, fulfilled and relieved. You may cry a lot. "Keep an open heart and let it all out," was my motto.
Know that you need to plan practicalities along with the hippie shit. Think about the weight of your backpack, for instance. Lightness is key, as you will have to walk three or four km to get to your spot from the base camp in Biarritz. Get a tent you can sit up in. Bring thermals – it's very cold at night in the Pyrenees. Don't bring secret snacks, you have to get into the spirit of the thing.
Know that the rumble of your stomach will become as familiar as the scream of the zip on your tent. But you might be surprised that fasting doesn't bother you. You can fill your allowed four bottles of water with maple syrup, cayenne pepper and lemon juice if you wish. This was a useful option for me – that stuff (AKA the Beyonce Diet – now we know why she has a tendency to mysticism) tasted like Red Bull for the first two days.
Know that you will sink deep into yourself. But not immediately. I started by pacing round and round my spot willing the sun to go down. By day three, I was in love with this tiny pink daisy I kept noticing as I made my solitary trudge around my hill. And wow, when I came back to visit it on San Pedro…that daisy is now my staff of strength in the big, bad city.
Know that the enormity of the experience will sink in over the year ahead like an extra gas tank in times of low fuel.
Know that the plant ceremony is optional but you might as well go for it. There were a lot of Miss Marple types on the course and they all did it, so that was my decision made. Personally, I preferred the San Pedro because you have more moments of lucidity and get to walk around in the Pyrenees on it. Ayahuasca is much more overwhelming and you sit in a darkened room to do it. The overall big memory is the four days alone though, not the plant medicine.
Know that on your return to your home town, you may find yourself getting better service in shops than when you go in wearing TV make-up. There is something of the superstar about you now that the general public can't quite put its finger on.
Know that it won't be this fabulous every day. Your friends will be filled with that jittery city energy. But prepared for this and when you have a moment, take time out and meditate on the daisy/rock/tree/ horse that gave you such strength when you were up in the Pyrenees. Sink deep down into that lovely place again.
Know that you don't have to tell the world and his wife about your experience. After my first Quest, I found myself in manic full-flow with some banker, "Oh my god it was amazing, the sasquatch and the golden shafts of light I saw in my Ayahuasca trip…" and suddenly realized he thought I was a complete freak. "Yes, I had a great holiday, thanks," will do for most people.
Manex Ibar's next Vision Quest is September 26 to October 6, 2013.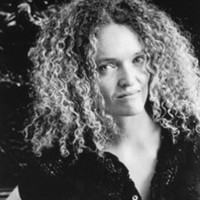 Stephanie Theobald is a freelance writer and regular contributor to Harpers Bazaar, The Sunday Times Style magazine, The Guardian and the London Evening Standard. [email protected]com