MY MYSTICAL LIFE: MARA HOFFMAN
How much are we obsessed with Mara Hoffman. Please, Universe, let us be dressed nipple-to-toe in her hippie-chic on the beach all summer. For now, the queen of gypset dressing dishes on the details of her mystical life.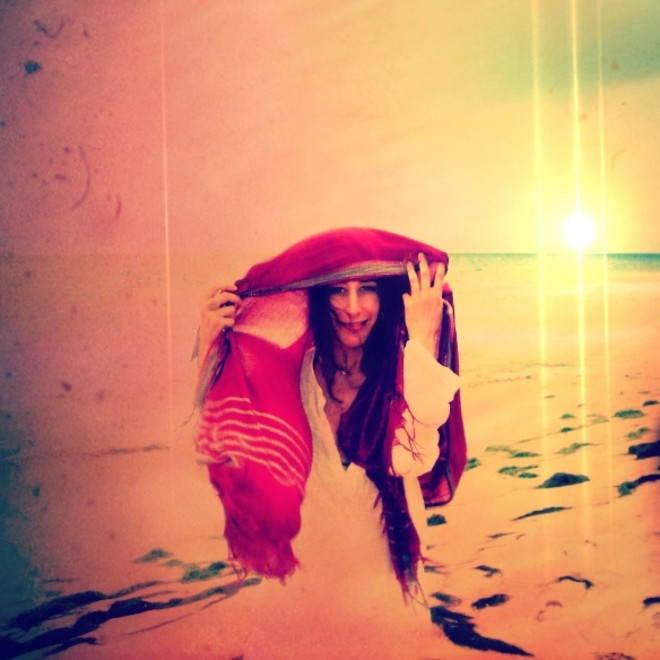 IN WHAT WAYS DO YOU MOST EMBODY THE TRAITS OF YOUR ASTROLOGICAL CHART?
"I'm quite a typical Aries. I'm a great 'big idea' person, and I view myself as a good leader but I need help with the smaller details. I like to say that I can move mountains but have a hard time sitting down and sorting pebbles."

DO YOU HAVE ANY RECURRING DREAMS AND WHAT DO YOU THINK THEY MEAN?
"The only things that recur in my dreams are snakes. They come at different times in my life, when change is near or it's time to make a change. I think they symbolise fear, but also excitement and new beginnings."
WHAT'S YOUR MORNING AWAKENING RITUAL?
"I don't really have an immediate ritual when I wake up, but I meditate every morning, about an hour into the day."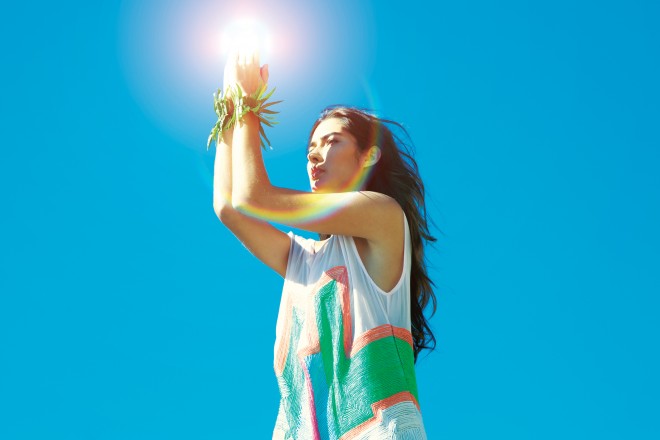 WHAT'S YOUR LUCKY CHARM?
"Nothing physical. Instead, I always carry with me the belief that I'm never alone. I also say "let go, let God", which to me is not a religious thing but more of the idea that there's something out there working with us in life."
YOUR MISSION IN YOUR CURRENT EARTHLING INCARNATION IS…?
"To be good and do good."
WHO IS YOUR GO-TO GURU, AND WHY DOES THEIR WORK RESONATE WITH YOU?
"For physical issues, definitely Dr. Frank Lipman. For everything else I call an Armenian card reader/astrologer. She was recommended by a friend who also happens to work in fashion. I view her as more of a mirror than a guru, in the sense that I don't believe the answers are outside of ourselves. She serves as a sounding board when it takes an outside voice to bring things out of me. I'm a firm believer in free will and always believe we have a choice, even if that choice is as simple as to through life with grace.
AND THE HEALER YOU HAVE ON SPEED-DIAL?
See above!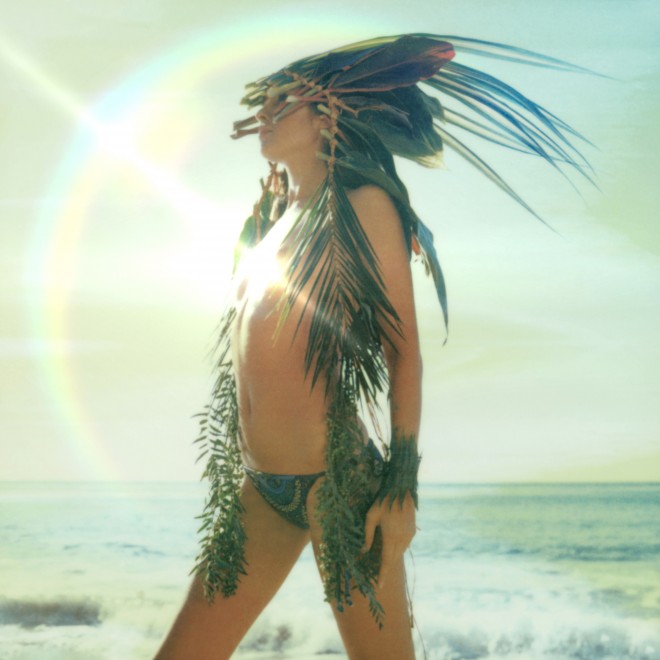 IN WHAT WAYS DO YOUR MYSTICAL BELIEFS INFORM YOUR WORK?
In all ways, always.
WHAT'S YOUR POWER OUTFIT?
My leopard pants and a few pieces of jewelry that have special significance to me. I have a beautiful necklace given to me by a Peruvian shaman that holds special meaning, and always makes me feel more connected to things around me, as well as the ceremony and tradition of the piece.
WHEN DID YOU LAST WITNESS MAGIC IN ACTION?
I think we witness magic in action on a constant basis, but sometimes only see the big things. For me, seeing my son born healthy and perfect was the most magical thing I've seen.
www.marahoffman.com
@MaraHoffman
Additional images from the Mara Hoffman s/s 13 look book.