TURBAN CHARGED: THE MUST-HAVE HEAD WRAP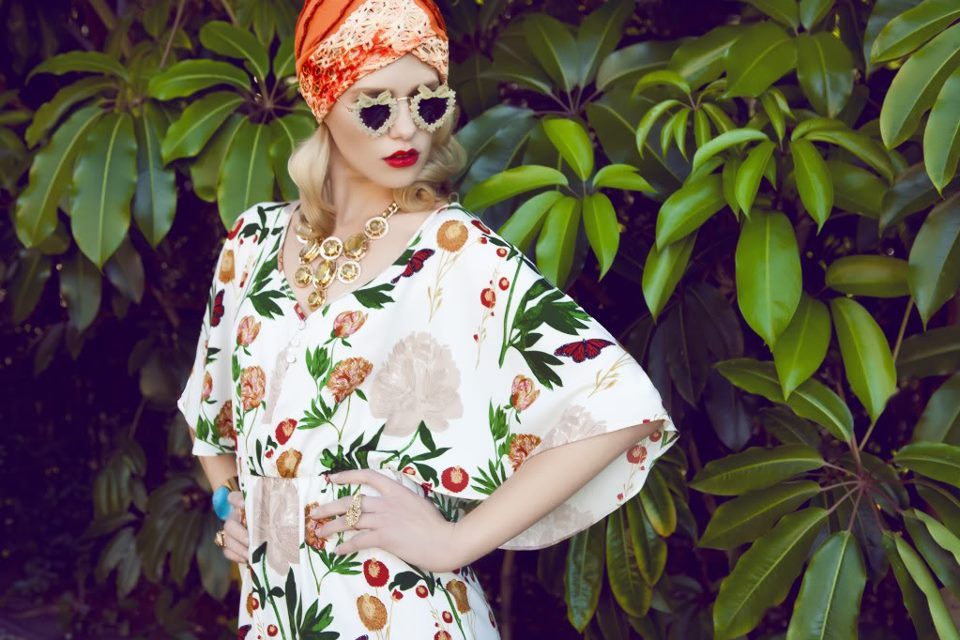 Since Venius Adams launched her chic turban line three years ago, they've found a natural fan base among…the kundalini yoga community. It's a marriage made in some kind of spirit-junkie-having-a-bad-hair-day heaven.
In fact, one of the turban label's most glamorous supporters is May Cause Miracles author Gabrielle Bernstein, who is increasingly seen rockin' a turban like it's the latest as she goes deeper on her own kundalini journey. It's surely only a matter of time before fellow kunda-yogini Demi Moore is busting her turban out on a red carpet near you…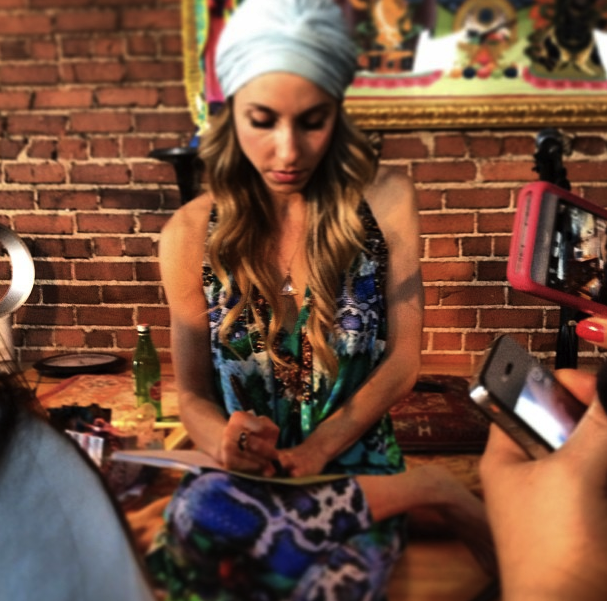 So what's the story, Ms Venius? Numi x
WHAT CAME FIRST, THE TURBANS OR THE KUNDALINI CREW?
The TURBANS…LOL!!!  I've been operating the line for three and a half years now, and at the end of my first year I realized I couldn't rely on this becoming a fashion trend in the years to come, so I decided to research who buys turbans and why. I discovered the Kundalini community through another designer who is an avid yogi, and quickly decided my market would be yogis, cancer patients…and then fashion.
SO….WHY TURBANS?
Moving on from a career in modelling I wanted to keep working in the fashion industry, and I originally designed a resort clothing collection. But in a recession I was wondering how many people would actually be taking vacations! I was also removing extensions from my hair at a VERY slow pace at the time, and decided to buy this vintage turban to cover up the mess. Soon it was attracting a lot of attention when I would go out, and so I had an intimate chat with myself and decided— uuuuhhhmm it couldn't be that complicated to make turbans, and the rest is history.
WHY IS WEARING A TURBAN A MOOD ALTERING EXPERIENCE?
For me, it's because I don't have to concern myself about the affairs of Daily Hair Maintenance. I can relax knowing that this option is always available – after all our slogan is " A Chic Solution To A Bad Hair Day." My turban is always a conversation piece, and for many of my customers, especially my Kundalini family, it's the idea that your energy source is protected.
WHOSE HEAD WOULD YOU MOST LIKE TO GET YOUR TURBANS ON AND WHY?
RHIANNA: I love how controversial and diverse her fashion choices are.
ERICA BADU: She's the Queen of headwraps!!
JENNIFER LAWRENCE: I'd like to see how it enhances her dark, witty features.
WHOOPI GOLDBERG: Because I love her and she's a big fan of hats!
@veniusturbans