PSYCHOMETRY: SEEING THE HISTORY OF OBJECTS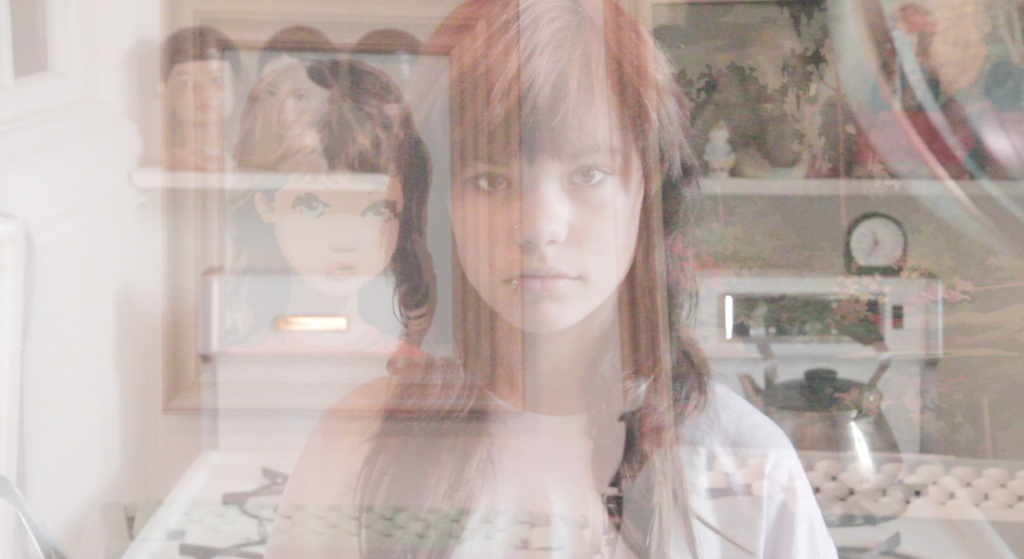 FEATURING a lip-pierced little girl experiencing something of a psychic awakening, the trippy-pretty video for Wisonsin folk band The Daredevil Christopher's Wright's "I & Thou" has been on repeat this week. Firstly there's the track itself, which sounds like the sun setting on the first day of spring. "I woke up this morning, I thought I'd been transformed, my body turned to sea," sing Jon and Jason Sunde, in the sweetest of harmonies. Indeed. And then there's the girl, who's got the gift of psychometry (the ability to "see" the history of objects through touch), eyes that bore right into your soul and a totally rad grunge thing going on.

We had to ask the director, Danny Palmer of Grandson & Son (his other stuff is pretty far out and worth falling down a YouTube-hole for if you've got a spare half hour) how it all came about. Carry on reading to see the video and hear what he's got to say about taxidermy, and why psychic abilities such as psychometry get passed down the female side of the family.
THE HIDDEN HISTORY OF OBJECTS. WHAT, HOW, WHY?
"I've always been fascinated with taxidermy. I don't believe it's a lost art form, just one that's currently being transformed. What artists are now doing in contemporary taxidermy is amazing to me so The Contemporary Zoological Conservatory in Toronto was a location I was hoping to use for a shoot, and we ended up filming there for a few hours. They know the history of their entire collection – when it was made and who made it. I've always wondered what the animal was doing before it died, and so the idea was born from there."
HAVE YOU HAD A BRUSH WITH PSYCHOMETRY YOURSELF?
"Psychometry. Truth be told my aunt has helped the New York State police with cases. She doesn't do it anymore but I'm always fascinated by her stories. It comes from my Dad's side and traces back to my great grandmother. But no, I don't have any "insights" myself. Supposedly it's just the females so I'll be watching my daughter closely."
SPEAKING OF LITTLE GIRLS, WHO IS SHE?
"She's actually two girls, August and Asia. They're identical twins and I've used them on shoots before."
WHAT OBJECT IN YOUR LIFE HAS THE MOST INTERESTING HISTORY?
"My fiance and I own a small bed and breakfast in North Ontario. It's a Victorian schoolhouse built in 1879, and it's history just blows my mind sometimes. Over the 100 plus years the kids scratched and etched their names into bricks outside. Some of the villagers still drop by and point out their great grandfathers' names. The seniors in the village come over and tell us classroom stories of when they went to school there as a child and we still find tin toys that were lost in the yard. I love that stuff!"
Writing's on the wall, Numi x
www.thedaredevilchristopherwright.com
@GrandsonandSon