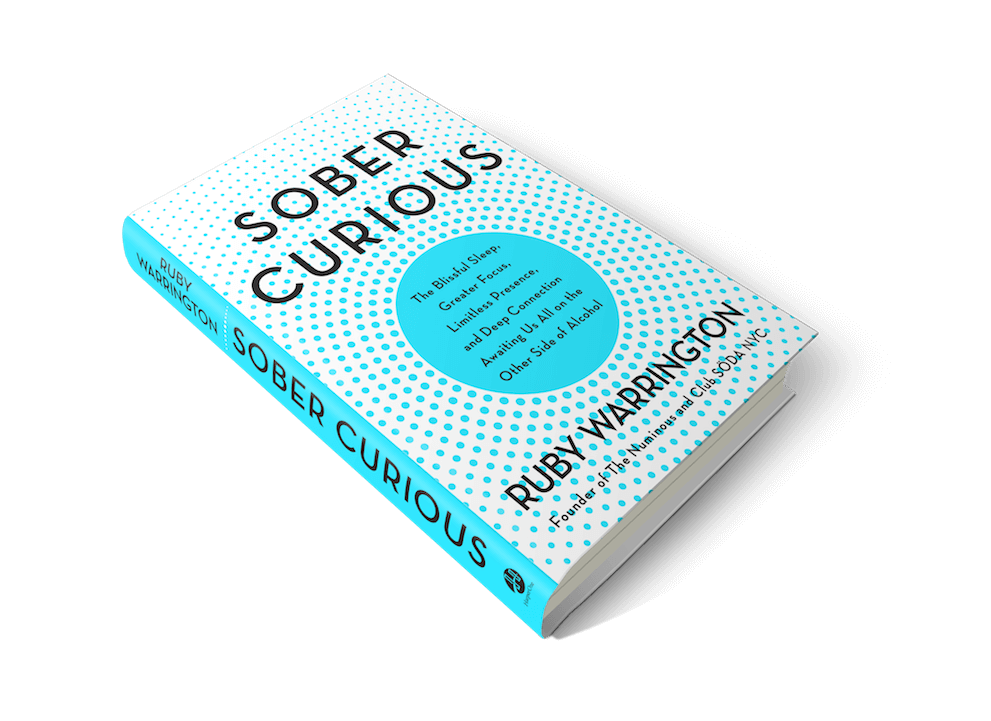 SOBER CURIOUS
Out Dec 31 2018.
How different would your life be if you stopped drinking on autopilot? If you stopped drinking altogether? Sober Curious: The Blissful Sleep, Greater Focus, Limitless Presence, and Deep Connection Awaiting Us All On The Other Side of Alcohol, by Club SÖDA NYC founder and face of the sober curious movement, Ruby Warrington, provides the answer.
Written in Ruby's nonjudgmental, witty, and warm voice and packed with concrete takeaways and prescriptive advice, Sober Curious demonstrates how alcohol is a weak imitation of the joy, inspiration, confidence, connection, and overall sense of aliveness that can only be generated from within—while offering a tantalizing glimpse of the well-being that awaits when you give up drinking.
Order Your Copy Today!
Amazon
Barnes & Noble
iBookstore
Preorder your E-book for just $4.99 October 10 & 11 2018 and enter your purchase info HERE, and we'll subscribe you to Ruby's FREE 100-Day Sober Curious Reset program, beginning January 1 2019. With daily inspirational emails, advice, support, and interactive webinars to support you through Dry January and beyond, you'll also automatically be entered into a contest to win a spot at Ruby's two-day Sober Curious retreat in Feb 2019.