WHY DANCING IS THE ULTIMATE WITCHY WORKOUT
In his latest column, resident fitness witch Russ Marshalek shares how to make your next dance party a witchy workout—whether you're dancing solo or with friends …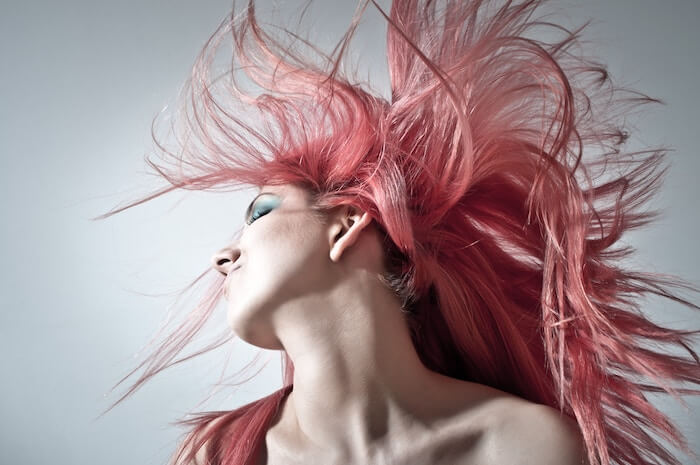 Last weekend, the Scissor Sisters' Ana Matronic threw a rave for hurricane relief with her activist group W.A.F.T (Witches Against Fascist Totalitarianism).
What are a bunch of witches doing throwing parties and DJing? While using the adjective "spiritual" to describe a dance party might seem cliche, sweaty, unconscious movement to raw primal beats IS a magical thing.
Dancing raises our energy, loosens inhibitions, connects the physical body with the earth, and creates a feeling of "in-between" where anything can happen and creation is limitless. And a great DJ commands a crowd and uses song selection to cast a spell.
As Alkistis Dimech of Sabbatic Dance told me in an interview on the New Jack Witch blog, "For me, [dance] is to do with crisis and transformation. I hurl myself into the unknown, I encounter the 'other' in my body. In this way I remember and invoke the witches, demoniacs, ecstatics, hysterics, whores, the mothers who came before me."
Ultimately, it's the alchemy of all of this—joy, pleasure, connection to body and spirit—that makes dancing the ultimate witchy workout. An act of spiritual rebellion. Particularly in these times when legislation on and regulation of the body, particularly the female body, is at an all-time dangerous high.
This is reflected in the "radical softness" movement that empowers sensitivity and the body, and in media like Brit Marling's stunning reflection on dance as resistance on Netflix's "The OA," and in the canonical "body as a tool of magic" essay Forging The Body Of The Witch.
So if your dancing body can be a weapon of resistance—be it against that jealous witch in the corner or the modern fascist regime—how can you put it to work? Read on for the Numinous rules of rave …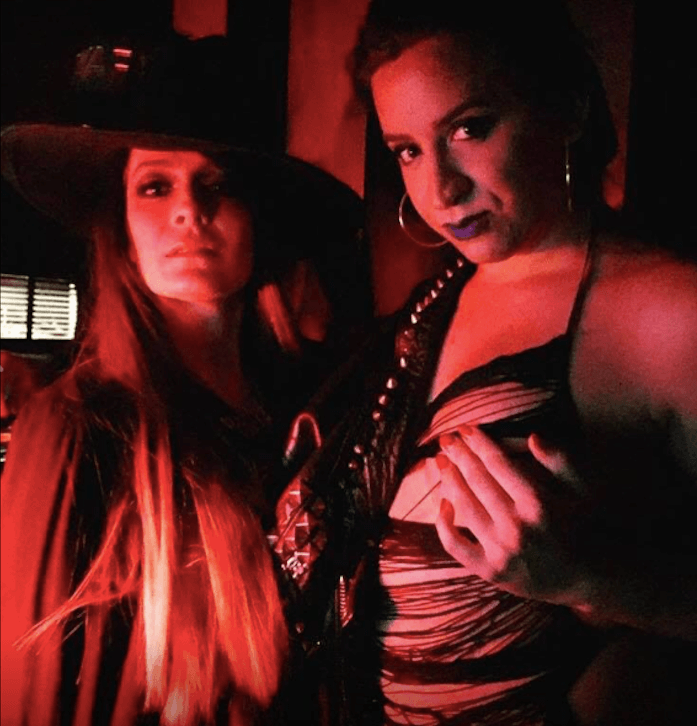 >>>
DANCING AT A PARTY
So you're out dancing. This is the physical work, congrats! There are a few ways you can subtly alter your reality or tweak your consciousness to bring a ritualistic element to your night out.
1) When you first enter the venue, set your eyes on the dance floor/dance area. Imagine it being circled in a ring of white light, ideally one white candle at a time encircling the dance floor. Guess what? You've just done a moonshine version of casting a circle! Expect to feel more protected and in control of your dancing body from just from this simple act. (If you can, on your way out, imagine the lights going out one at a time, or fading away.)
2) At the start of the night/party, set an intention, however major or minor, for something you'd like to achieve relatively soon. This could be as simple as finding your favorite flavor of seltzer at the store tomorrow, or more complex, like getting a new job. As you dance, imagine all your movements infusing  that goal with positive energy, grounding it in the here and now.
3) Close your eyes. No, really, close your eyes. Allow yourself to merge with the beat of the music and become one with it. This is harder than you think, and a rapture that seasoned ravers have come to treasure as a way to touch the ekstatik (which, coincidentally, is also the name of the next New Jack Witch dance party!)
>>>
DANCING ON YOUR OWN
1) If you live by yourself, great. If not, kick everyone out for the night, or shut yourself in your room. Take off your clothes. Turn off the lights. Sit with yourself for a moment. Think of something you need release: a care, a concern, a shitty thing your boss said, a voice inside your head saying heinous shit about yourself. Meditate on this for a moment, and recall how it made you feel. With this in your mind, say aloud "Do. Not. Need". Believe it and feel it in your core.
2) Now, feel your feet touching the floor, whatever that surface is for you. Let yourself feel your feet, the ground, your spine, your body. Take one or two slow forward folds. Then, with your intention firmly set to rid your body of whatever needs to get the fuck out, crank up some music and let your body move. To paraphrase Twin Peaks' Agent Cooper, don't plan it, don't overthink it, just do it, allowing the music to flow through you and your body in whatever ways feel right in the moment. Allow any emotions that surface to pass, acknowledging them but not dwelling on any feeling overlong.
>>>
CHOOSING YOUR MUSIC AND YOUR MOVES
Depending what you need and how you're feeling, one song might be perfect, or nowhere near enough. I've chosen 4 songs, one for each element, as a guide …
For instance, for Earth, try rolling around on the ground. For air, make wispy moves. Fire can be big, bold leaps, suited to the drum beats of the track chosen here, and water should be fluid, rolling your shoulders and limbs like a stream (but not necessarily gentle).
Air: Sky H1, "Huit"—think wispy moves and swirling shapes.
Water: Apollo 440, "Liquid Cool" —get fluid, rolling your shoulders and limbs like a stream.
Fire: A place both wonderful and strange, "Hex and the City"—go for some big, bold leaps.
Earth: Corbin, ICE BOY—try rolling around on the ground.
Again, these are just suggestions. Ultimately, this is about you and your body, and what it needs and wants to express. When you're done moving, sit quietly with yourself for a moment, and offer up a silent thank you to the Gods, Goddesses, and spirits guides that have been your silent dance partners.