HOW ALANIS MORISSETTE TAUGHT ME TO FEEL MY FEELINGS
The wisdom and wise words of Alanis Morissette taught me to finally feel my feelings…says Red Magazine's Pip McCormac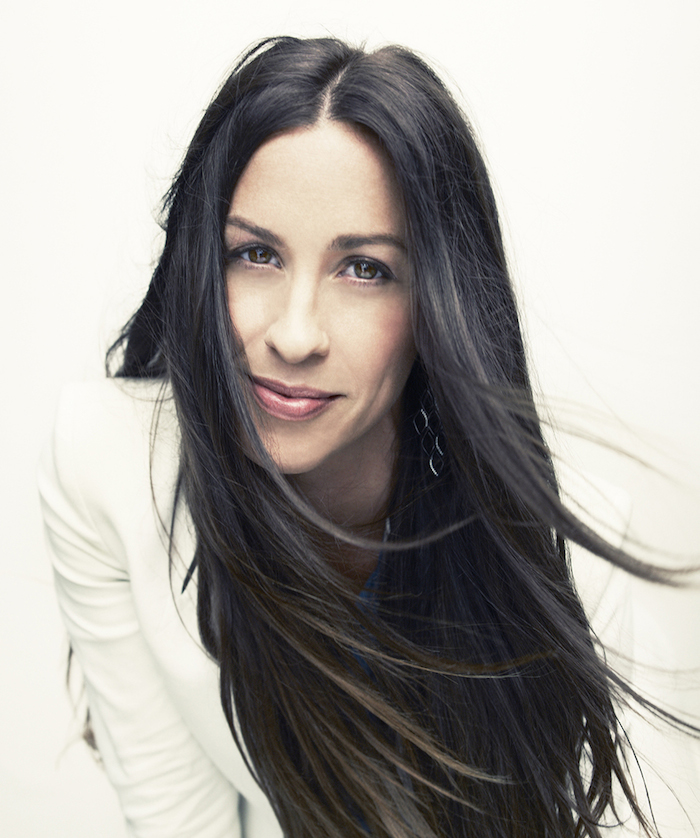 "And are you thinking of me when you fuck her?" – You Oughta Know
That's not when Alanis taught me to feel my feelings. That line, spat out from the depths of her era-defining 1990s album Jagged Little Pill was, for me, only a glimpse of empowerment. I'd bark the lyric like a helpless dog chained tightly to a tree: hollowly, with no real intent. It felt good to howl, but meant nothing. Aged 15, living in suburban Britain, quietly hating myself for being gay, I had no bite. I was meek, and this line was fun to sing, an eye on the door in case grown-ups overheard. But it had nothing to do with how I really felt.
In fact, as Alanis was emboldening a whole generation, I was learning to squash my feelings. Far better, I learned, to train myself not to be self-aware, not to study my shame at being gay. Far fewer outbursts, less look-at-me-meltdowns, if I just carried on, smiled through each day, forgot what I actually felt. Listened to Jagged Little Pill and pretended Alanis's feelings were mine, instead.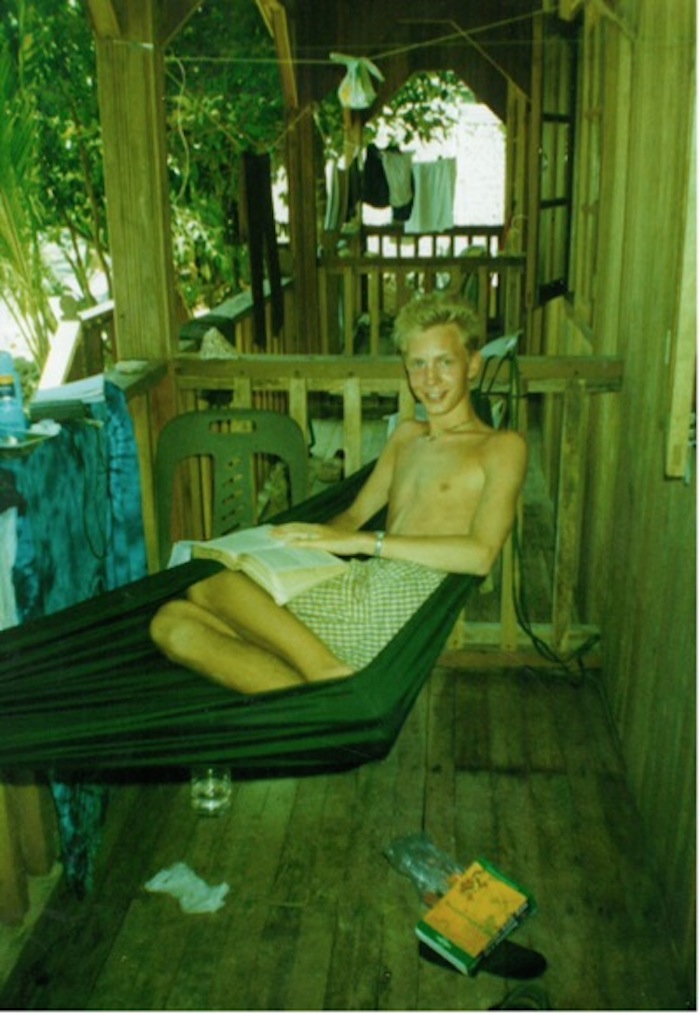 "Thank you India, thank you terror, thank you disillusionment." – Thank You
The next album was also not when Alanis taught me to feel my feelings. I rotated that record a lot, on my cassette Walkman, on coaches out of Bangkok, on Red Bull hangovers, on pillows made from my arm against bus windows.
Conversations about life, as a concept, took importance over what was actually my life. One step removed, I removed myself. "I'm an existentialist," I'd declare, because of course that's what all 19-year-olds were in 1999. I took a star-shaped stud out of my ear and left it on Sartre's grave, sure that, if this were a movie, I'd meet my true love in the cemetery.
I played my life like a movie. I was just a role, my personality a plot point, changeable in line with the needs of each scene. Each relationship. If a boy called for me to be the ditzy ingénue, I could do it. The matriarchal carer? Done in one take. The sufferer in silence? My specialty.
My boyfriends didn't know who I was. I didn't know who I was.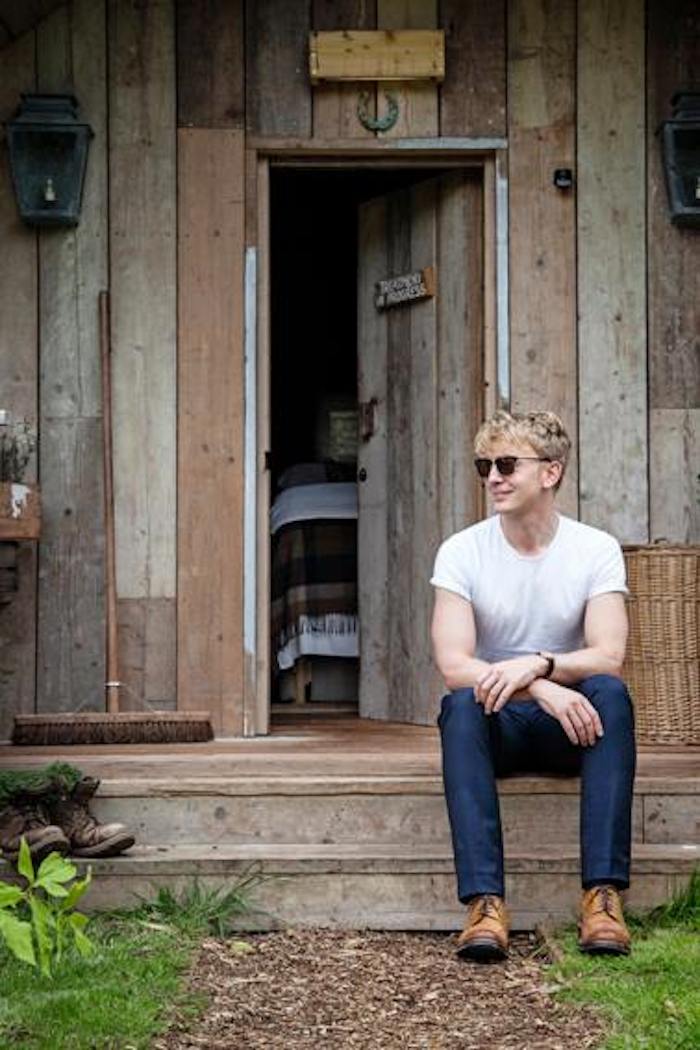 "Lean in to your own personal growth. This will unlock your creativity, courage and self." – Conversations with Alanis
Finally, two months ago, THIS was how Alanis taught me to feel my feelings. Self-learning my way through her podcast Conversations with Alanis, through her weekly Guardian newspaper advice columns, the 1990s rage in her voice has been replaced by a light, encouraging rasp.
Alanis, you see, likes to workshop her feelings. "Restore yourself to sanity," she said in one episode. "The good friend in you that you can be to others? Be it to yourself."
Sat in my self-care socks (alpaca wool, looking after my feet, my body, my mind), cat snoozing on my lap, my journey of self-discovery had begun. I'd had a breakup, but for once not a breakdown, was starting to wonder what I was really all about. Alanis gave me the confidence to find out.
For she doesn't talk in inverted commas. There is no embarrassment at admitting she began an eight-week Imago course to help her be the person who could find a husband (it worked). No hint of the irony she was once so fond of when she speaks of "diving into self-knowledge," or says "I thought I could just write songs [about my pain] but I found that having self-knowledge through deep intimacy and commitment was where I could find a deep healing."
Self-knowledge, she made me realize, is key, and unlocking my feelings would not open a trap door.
When the anger at the break up finally dissipated, healthily, and was replaced by the sadness it had been masking, I knew what was happening, and why. Because I have the courage to be aware of my feelings, as they happen. To notice them, and understand them. To notice and understand myself.
Since learning to feel my feelings, I've been a better friend, to others and myself. More honest, less concealed. I've spoken up at work, begun two new passion projects, finally aware of what makes me feel lit-up. I've not got off with any boys because it's the end of the date and it seems like the right thing to do, even if I don't really fancy them. Because I know how I feel already, I don't need a miserable kiss to tell me.
And I'm happy. I know when I'm happy. I acknowledge it, and it shines through and I feel it.
I feel empowered. And the reason I know I do? Because Alanis.
:: SOME FAVORITE ALANIS WISDOM ::
People who are in co-dependent relationships believe themselves unworthy of love and so put up with a lot, and compromise too much. Those in securely dependent relationships believe they are worthy of love and believe those around them believe they are worthy of love. YES!!!!
Mindsight –
How the mind can influence relationships, with others and with our own selves. Makes keeping the mind healthy a priority.
Autonomous healing is not the only way – 
The old adage that if you don't love yourself, how can anyone else love you isn't always true. The best healing can happen in relationships (romantic or otherwise) where you strengthen each other and learn and grow together. Makes sense.
On conflict resolution within a relationship – 
Talk it out. Both say your piece until you feel like you've been heard, and then, instead of compromise, talk it out more until you get to a place where you both win. Enlightened.