MY MYSTICAL LIFE: GALA DARLING
With one of the most successful sites in the blogosphere, Virgo Gala Darling is on a mission to take the radical self love gospel GLOBAL. She shares the details of a meticulously mystical life…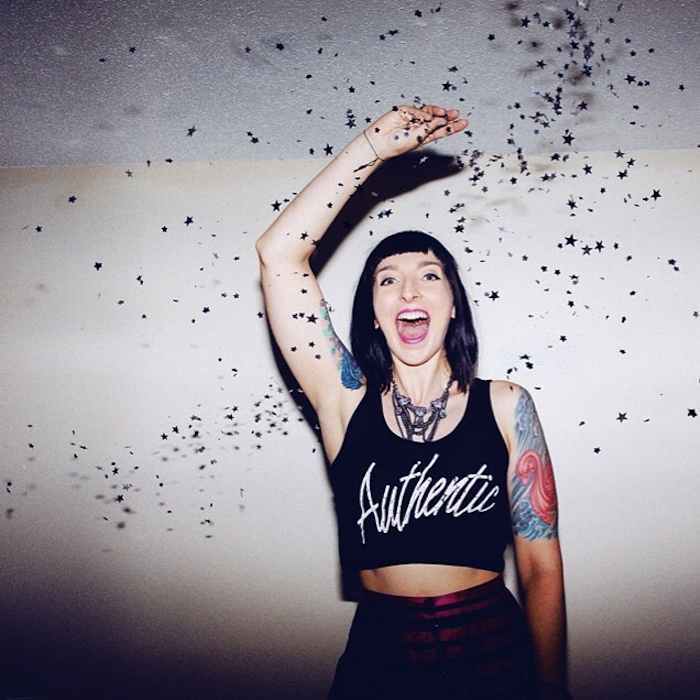 DO YOU HAVE ANY RECURRING DREAMS AND WHAT DO YOU THINK THEY MEAN?
I often dream about getting lost in an airport or missing a flight. I think it means I travel too much!
WHAT'S YOUR MORNING AWAKENING RITUAL?
I wake up next to my husband and our two dogs. When I'm really on top of things, I meditate before waking them up, then wash my face and put on sunscreen before we go for a walk around the neighbourhood. Then I start writing.
WHAT'S YOUR FAVOURITE FEELGOOD BREAKFAST, AND WHY?
I travel so much that I like to stick to a routine: it helps me feel grounded, no matter where I am in the world. If you opened my suitcase, you'd find little packets of oatmeal stuffed in there. As soon as I make it to my new location, I hunt down almond milk, and I have that every morning. When I travel, I'm usually teaching and it's so easy to forget to eat, which is never good. I love to scout out a good green juice, and when I'm at home I eat hard-boiled eggs for breakfast, too.
WHAT MATRA DO YOU LEAVE THE HOUSE WITH IN THE MORNING?
"Everything you can imagine is real."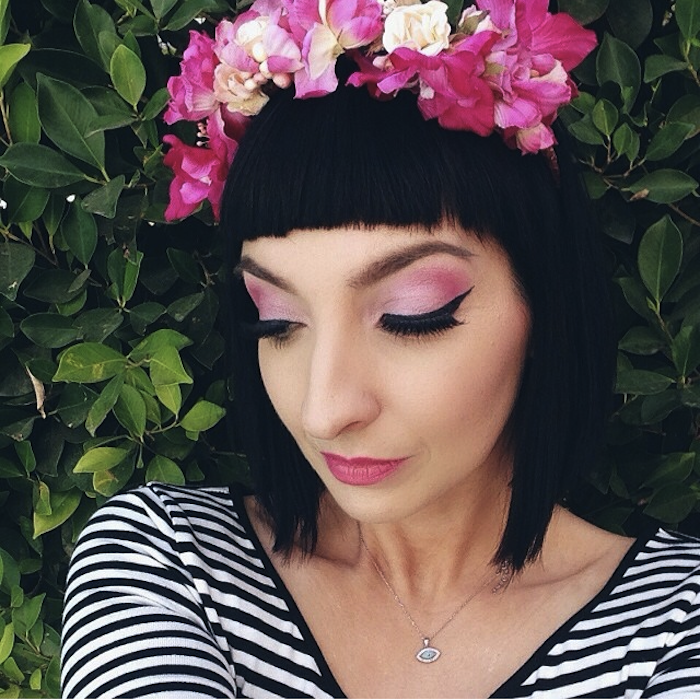 WHAT'S YOUR LUCKY CHARM?
I wear a little evil eye necklace I bought in Santorini on my 30th birthday, and I don't think of it as a lucky charm, but I do feel like it's charged up! I always carry crystals with me, too.
IN WHAT WAYS DO YOU MOST EMBODY THE TRAITS OF YOUR SIGN?
Oh my stars, where do I begin? I'm a Virgo, so I believe in creating order out of chaos; being of service; efficiency; good manners and social pleasantries; that keeping your home clean makes you a happier person. I'm beyond observant (I'll ask the neighbour I barely see, "Did you get your eyebrows done?"), I love having a routine, and I don't really believe that being bored is possible. Plus, spelling errors and typos make me deranged.
WHAT OTHER ELEMENTS OF YOUR CHART DO YOU RELATE TO THE MOST?
My rising is Sagittarius, which explains my need to get out in nature, the urge to travel, my optimism and desire to have fun and enjoy life. I have a lot of planets in Leo too, which clearly speaks to my desire to stand out and be an individual, fight fiercely for what I believe, and the way narrow-mindedness really pisses me off!
WHO IS YOUR GO-TO GURU, AND WHY DOES THEIR WORK RESONATE WITH YOU?
I don't really do gurus. I think putting someone on a pedestal is unrealistic and will probably lead to disappointment or disillusionment. I prefer to pick and choose the teachings that really resonate with me. That having been said, I feel like I can always learn something new from SARK, Louise Hay, and Danielle LaPorte.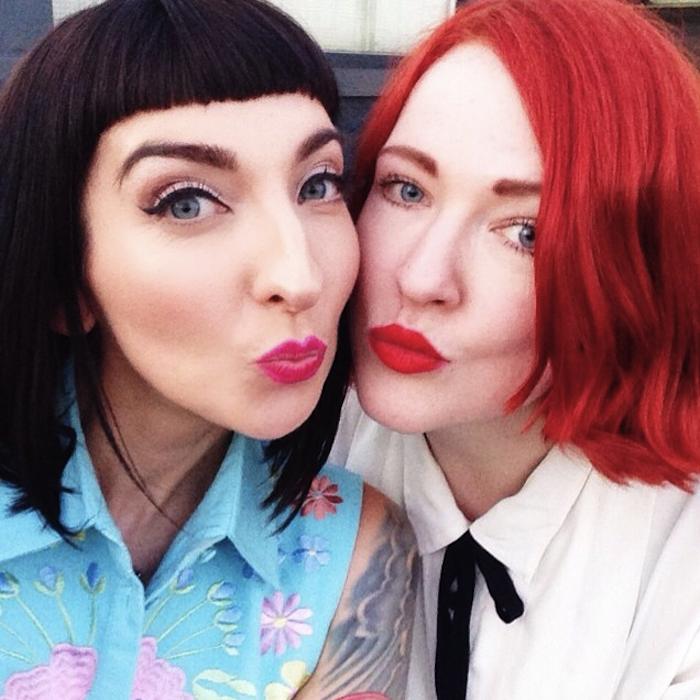 AND THE HEALER YOU HAVE ON SPEED-DIAL?
Emma McGregor-Mento is an incredibly gifted masseuse. She works out of her apartment, which has a beautiful and lush green wall – http://www.eastvillagespa.com/about – and she works with her eyes closed.
WHAT'S THE ONE UNIVERSAL MESSAGE YOU WISH WOMEN COULD GET THEIR HEADS AROUND?
That you can absolutely live the life that you dream about. There are no limits, only blueness of sky.
AND HOW DO YOU DEAL WITH NEGATIVE THOUGHTS?
Tapping, meditation, deep breathing, working out.
RETAIL THERAPY IS…?
Powerful! But after a certain point, you need to take a look at what's going on internally, rather than just dressing up the exterior.
WHAT'S YOUR POWER OUTFIT?
High heels, a fit-and-flare skirt, bright lipstick, something striped, something pink, and either a hat, a flower crown, or a bedazzled headband on my head.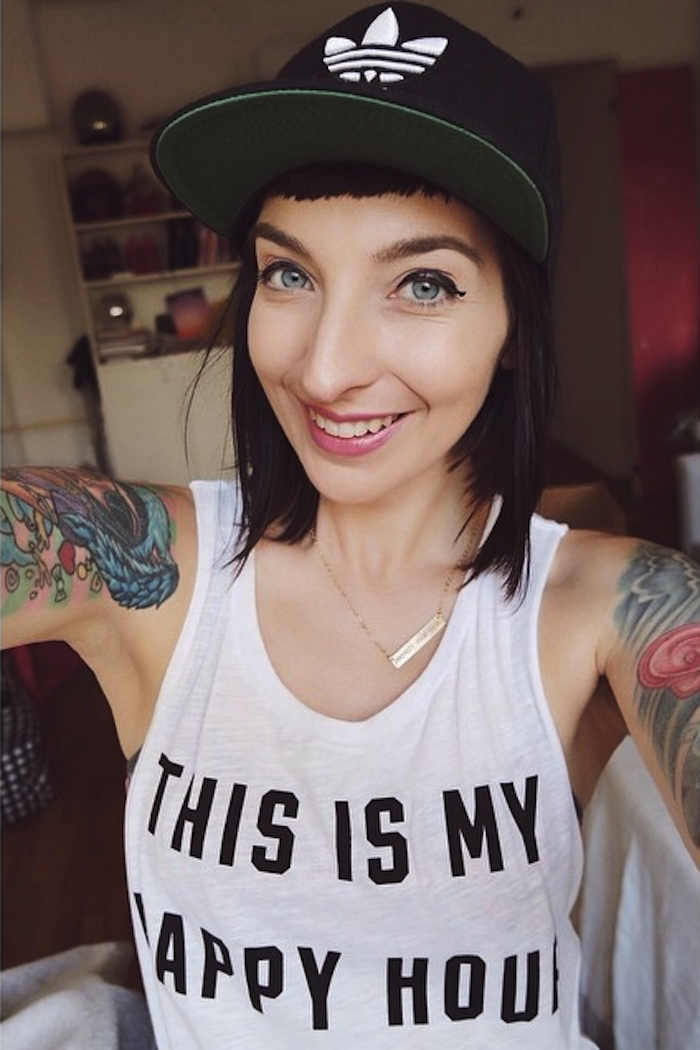 AND WHAT MAKES YOU FEEL BEAUTIFUL, WHY?
I feel beautiful the day after working out, when I can feel the tension in my muscles every time I stretch. It brings me back to my body and makes me appreciate it.
YOUR LAST CONVERSATION WITH THE UNIVERSE WENT SOMETHING LIKE…?
I've started praying recently (a new thing for me!), and there's something wonderful about letting your worries go, and admitting you can't do it all alone.
AND WITH YOUR PSYCHIC GUIDE?
I get little nudges all the time.
WHAT'S THE BEST ADVICE YOU'VE GOT?
It's good to scare yourself.
WHEN DID YOU LAST WITNESS MAGIC IN ACTION?
It's all around us, all the time! Yesterday, the reflection of the sun on the buildings and the clouds hanging above were so beautiful I had to stop and stare.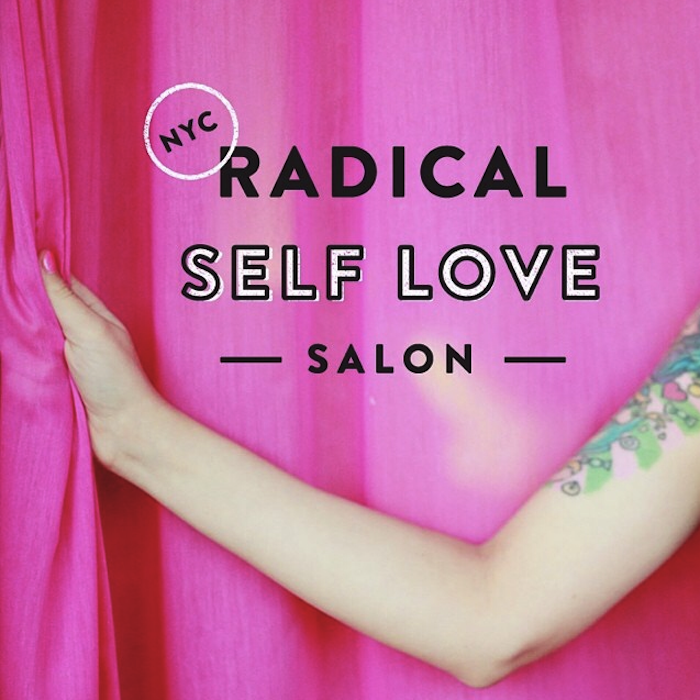 WHAT'S ON YOUR VISION BOARD RIGHT NOW?
We just moved into a new place, so no vision board right now. On my interior vision board, though, I'm plotting to do up Darling HQ all pink, and to take my Radical Self Love Salons all over the world. http://galadarling.com/radical-self-love-salons/
YOUR MISSION IN YOUR CURRENT EARTHLING INCARNATION IS…?
Now that I've discovered the bad-assery of happiness, I am dedicated to helping other women fall in love with themselves, too.