NEW YEAR, NU YOU: RESOLUTIONS FOR YOUR SIGN
A new year might just be another pinprick in the infinite now, but still, it brings with it the energy of change and transformation. What will this mean for you in 2014? The Astro Twins look at how the planets have been shaping our resolutions, and how your sign can be a better, more brilliant person in the year to come.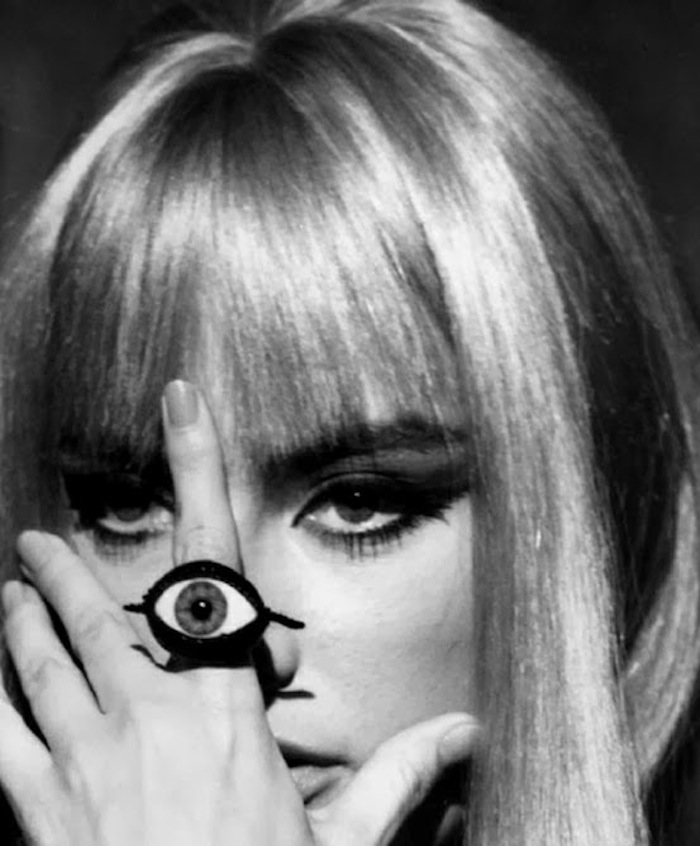 Ready, set, goal! The first day of 2014 featured a new moon in driven Capricorn, the master strategist sign. Before the champagne flutes have been emptied and the calendar pages turned, many of us will have already set our sights set on a major milestone or two. Amplifying the future-focused effect, the Sun, communication planet Mercury, romantic Venus and penetrating Pluto are also circulating through Capricorn. There's nothing light or casual about the dreams we're weaving for 2014. But watch out: lest we become too ruthless about it, there's a cosmic intervention from fiery Mars in Libra, which will form a tense square (90-degree angle) to the new moon and heavy-hitting Pluto. Libra is the sign of relationships, so perhaps Mars is sounding the alarm—don't steamroll others in your quest for your holy grail.
Looking for a deadline for your dream casting? Mark your calendar for July 12, 2014, when a Capricorn full moon will bring the seeds you're planting as the year opens to fruition or a turning point.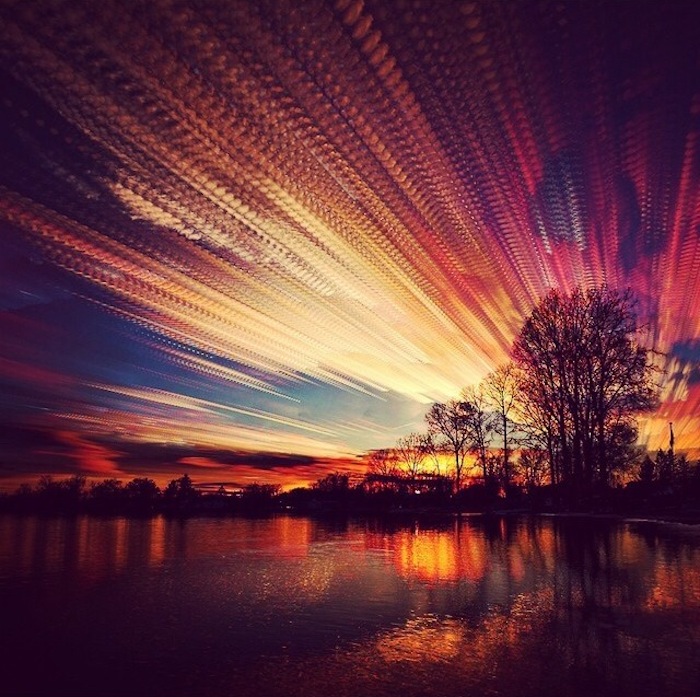 ARIES
With the new moon in your tenth house of career and long-term goals, you've had your eyes on the corner office, a lifetime achievement award or a prestigious coup in the year to come. You want 2014 to be about recognition for your hard work, to be known as an expert or leader in your field. And why shouldn't you? But Mars in your partnership house reminds you that behind every star is a best supporting cast mate. Your lesson this year? Don't let naked ambition overshadow that devoted person who's been the wind beneath your gossamer wings. Resolve to make room in the spotlight for two.
Your resolution style: Your hotheaded approach means you're first out of the gate when it comes to stating your intent for the year ahead, but with so much fire-starter energy at play your good intentions can quickly run out of steam. Try to accept that you can't manifest everything overnight, keep focused on your long-term goals and success will be yours.
TAURUS
Practicality? Bah humbug. Yesterday's new moon illuminated your expansive ninth house, giving you a thirst for adventure and new horizons in the year to come. Travel, publishing or study will appeal to you more than security for once in 2014. But stressful Mars in your detail-driven sixth house reminds you not to throw ALL caution to the winter winds while you're mapping out our hopes and dreams for the year to come. There are administrative details to address before you pack your carry-on and race off for a standby flight to Burma. The cosmos is urging you to take a leap of faith…but pack your parachute!
Your resolution style: The best things come to those who wait, right Taurus? Slow to embrace change, world domination is all about the long game to you. On the flipside, it can be hard for you to shift negative habits – the key is to focus on creating healthy new ones instead.
GEMINI
Peel and reveal. With the new moon having shone a light on your eighth house of intimacy, as 2014 begins you're dissolving false layers and delving into the deeper realms of emotion and spirit. The eighth house is all about merging, so you could have set your sights on an engagement, a pregnancy, a joint financial venture or something else entwining for the year to come. But knock knock, Gemini: are you getting lost in that cozy cocoon a deux? Mars in your playful fifth house reminds you not to get SO caught up in your private world this year that you stop expressing yourself. How boring the world would be if Geminis went radio silent. Speak up—the world needs to hear your novel ideas this year, too!
Your resolution style: Your variety-seeking nature means you've no doubt started the year with a to-improve list as long as your arm – you're open to every idea the cosmos has to throw at you! But this scattergun approach can be your downfall. Instead, try to focus on one or two big shifts you truly want to affect this year.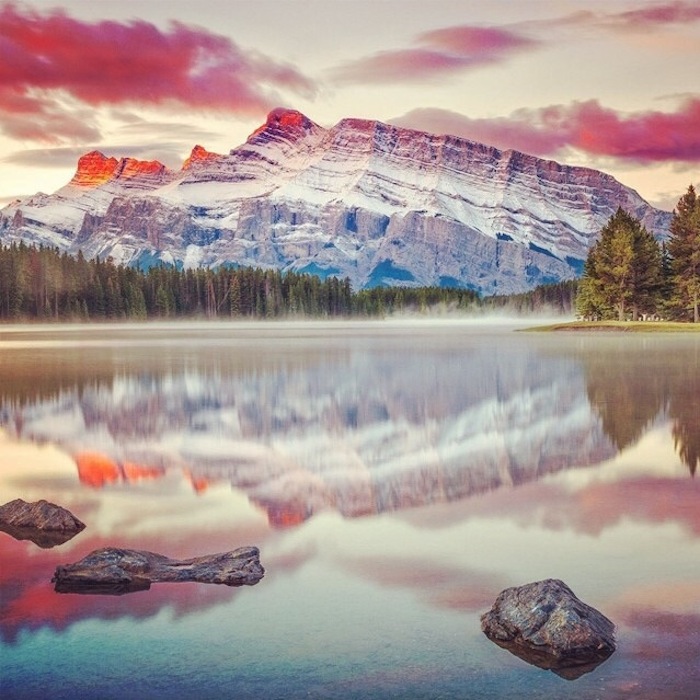 CANCER
Make it a double. The Capricorn new moon opened the year with a pileup in your relationship house, which has you thinking in twosome terms. Your plans for 2014 center around collaborations, for business or love, and you're ready to make it official. Or, you might be particularly pressed to create goals that mesh with those of your mate. But red-hot Mars in your fourth house of home, family and emotional foundations waves its flag. You can't take care of everyone else if you don't nurture yourself. Some Cancers might even feel a twinge of baby fever, while your partner is less keen on the stork stopping by. Stand up for what YOU want in 2014, too, Cancer.
Your resolution style: Your personal goals are often ruled by your emotions – which, of course, can change overnight. What felt like exactly the fresh start you needed yesterday, could be totally off today. So try a more practical approach instead, and focus on the external things that could change your life for the better.
LEO
With yesterday's Capricorn new moon in your health and organization house, you were no doubt up early on New Year's Day, ready to hit the gym, de-clutter your entire house or tackle some other narrowly-focused goal. In fact, you may be all business this year, with your sights set on exactly what you want. But while precision is important when you're trying to manifest, don't forget to let the universe be your co-pilot. Mars in your third house of kindred spirits and communication reminds you to step back and let others play a hand, too. Instead of trying to control situations in the year to come, or do it all yourself, open a dialogue and even team up. Just because you CAN do it all alone, doesn't mean you should.
Your resolution style: All change! Big and dramatic is the way you do everything in life, including your approach to personal development. Your heart is in every promise you make yourself about the year to come – but the only way you'll stick to your guns is by keeping it light, and bringing a healthy dose of playfulness to proceedings.
VIRGO
Express yourself! The new moon in your outspoken and passionate fifth house has gifted you with a playful and dramatic flair as the year begins. Will 2014 be the year you step into the spotlight and let your dazzling personality take center stage? Virgos get a bad rap as being boring pencil pushers, but your natural wit means can actually be quite hilarious. What else could be in store for 2014? Romantic adventures, a creative renaissance and more fun. Just watch your budget. With aggro Mars in your money and work sector, duty won't just drunk-dial you…it will blow up your phone. Make this your priority as you map out the year ahead, even as you let yourself be spontaneous.
Your resolution style: You always have a plan, don't you Virgo? Resolving to make things better comes as naturally as breathing to your analytical sign, but this can also manifest as undue anxiety about the future. Instead, try focusing on how you'd like to transform your world one day at a time.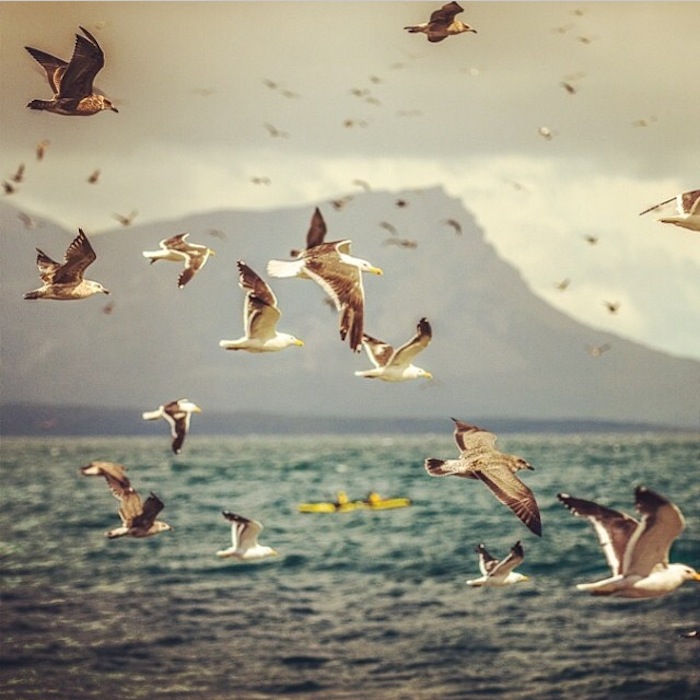 LIBRA
In the mood for nesting, anyone? The Capricorn new moon in your fourth house of home and family opened the year with a cozy and domestic vibe. Your resolutions for 2014 might center around family, babies, self-care and creating more security overall. You might even search for a snug retreat to call home. But before you zip up that onesie and bid the outside world goodbye, check your priorities. Go-getter Mars is in Libra until July 25, reminding you that you've got a big public role to play in the year to come. Resolves to nurture yourself and your loved ones, but not at the expense of your star power.
Your resolution style: You live a fairly balanced life Libra, and don't really vibe with the all-or-nothing energy that can surround resolutions season. But sometimes we need to take a stand if we want to evolve. If this is you, try not to let the opinions of others sway you from the path you know is best for you.
SCORPIO
You've got a lot to say about 2014, Scorpio, thanks to yesterday's Capricorn new moon in your third house of communication and ideas. In fact, you your head (not to mention your inbox) could be spinning with all the ideas you have cooking for the year ahead. Just don't forget to carve out room for rest and healing. With Mars in your sleepy twelfth house of closure, you'll also need to honor your limits and set healthy boundaries with all the colorful (but sometimes exhausting) people you'll meet. It never hurts to check references, too, as there could be a couple of flaky or even shady ones in the bunch. Resolve to screen 'em carefully before inviting anyone new into your private life this year.
Your resolution style: When you decide to do something, it can quickly become your latest obsession. Great for sticking with the program, but perhaps not always the healthiest approach? To keep things in perspective, try giving yourself a cut off point to take a step back and see where you're at.

SAGITTARIUS
The year began with a Capricorn new moon in your second house of work, money and stability. You may be the zodiac's adventurer, but it looks like this year's goals will center on financial security. You want to build a nest egg, simplify your schedule and prioritize. Indeed, that will line the path to a more predictable life, which (perhaps for the first time ever) sounds pretty enticing. You're also eager to regain any lost confidence, and this new moon sees you remembering your value. Just don't get so mired in the day-to-day that you stop dreaming in 2014. With Mars in your visionary and free-spirited eleventh house, you need to plant one foot in the present while the other dips a toe in unchartered waters.
Your resolution style: Why would you not succeed in bringing about the life changes you desire? Full of optimism, you're the master of positive intentions – but don't forget, you need to back this up with some hard graft too. Stay enthusiastic by continually seeking to learn more about whatever it is you're ushering in.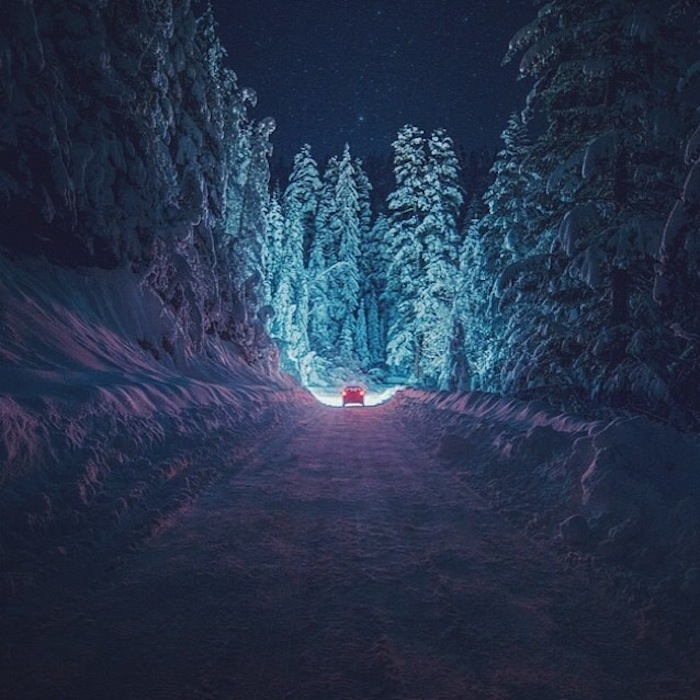 CAPRICORN
Take the crown, Capricorn—2014 belongs to you! With a new moon and a planetary powwow in your sign as the year begins, it's time to put your personal goals and agenda center stage. The stars align for you to put yourself first, and don't you dare feel guilty about that either, o' dutiful one. But alas, as you enjoy a more "carpe diem" vibe, you'll still need to attend to your responsibilities. Go-getter Mars in your house of career and long-term goals could turn the spotlight on your professional life. Just don't slip into total "company man" mode. Aim for that brass ring or coveted title, but this year's theme is to step into being the star player, not just the dutiful soldier.
Your resolution style: No stranger to structure, your hardworking approach means "resolve" might as well be your middle name. Yes, discipline you can do – sometimes to extremes. Try to let yourself off the hook a little if you slip up. You're only human, after all.
AQUARIUS
A mystical and healing year is in store, as the January 1 new moon lit up your twelfth house of the subconscious, creativity and closure. A good part of your work in 2014 will be letting go of limiting beliefs, toxic influences and shabby or shopworn parts of your life that no longer serve you. This could be the year you visit an ashram, or just enjoy more solitude at home. But don't disappear into your bubble. With motivator Mars in your ninth house of travel, adventure and learning, you are being urged to maintain contact with the wider world—and the curious part of yourself. In between holing up in the studio or tending to the needs of loved ones, plot some mind expanding getaways for the year to come.
Your resolution style: You're always full of ideas about the changes you want to manifest, some of which can be fairy radical. Finding a group of like-minded individuals with whom to map uncharted territory will be key to your success – just don't go zooming way of piste for the sake of being different.
PISCES
The more the merrier: that's your mantra for 2014. With yesterday's Capricorn new moon lighting your social eleventh house, the New Year smells like team spirit. Look for ways you can join forces with avant-garde thinkers now, both in person and virtually since technology is highlighted, too. The cucumber-cool eleventh house also helps you detach from drama, rather than getting sucked into its quicksand. Sound familiar, Pisces? You will also feel the urge to take a break from the crowds (and social media) to reconnect with your spirit in 2014. Is there a retreat that's got your name on it? Mars in your intense and inward eighth house warns that you'll need regular escapes to detox from the intensity of the year to come.
Your resolution style: You let your intuition be your guide when it comes to mapping the course ahead, and vision boards might as well have been invented for your creative sign. Which all looks great in your mind's eye – but remember you have to put the peddle to the metal and knuckle down to actively making things happen sometimes too.
For an in-depth look at what 2014 will hold for your zodiac sign, download The AstroTwins' 2014 Planetary Planner. Use the code 'numinous' for 15% off your purchase.
www.astrostyle.com
@AstroTwins