MY MYSTICAL LIFE: TARA STILES
As NYFW threatens to throw everybody's material / mystical balance all outta whack, who better than model-turned-yogini-designer-author and Strala Yoga founder Tara Stiles to share the elements of her Mystical Life?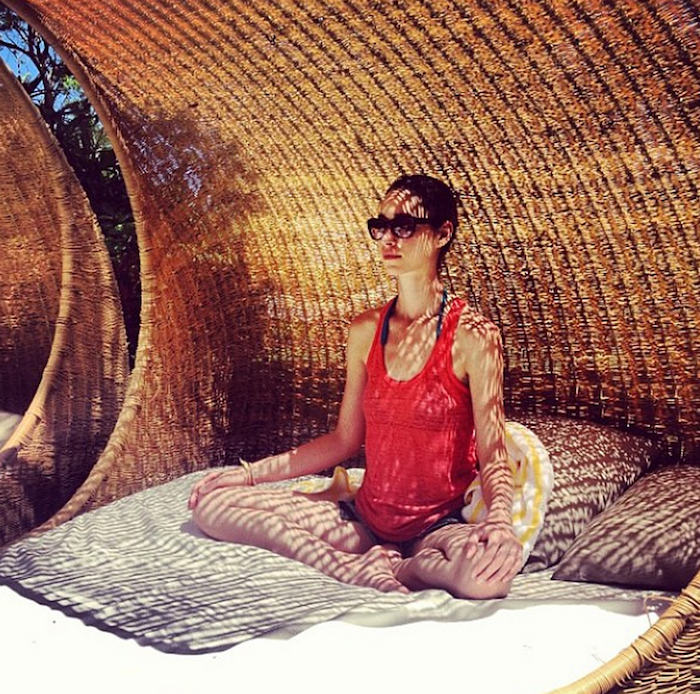 WHAT IS YOUR MORNING AWAKENING RITUAL?
"If I'm in NYC I wake up at 6:30am to the sound of my husband, Mike, making our morning juice or smoothie. We drink that, then it's off to Strala for the morning STRONG class. I either lead the class or take it, depending on what day it is."

WHAT'S YOUR FAVOURITE FEELGOOD BREAKFAST AND WHY?
"Green juice or a Rockin Wellness shake made from and almond milk. If there is time for a whole breakfast I love to make my signature vegan French Toast (see below). Not that I'm a vegan – I don't like labels – but mostly I prefer to eat plants. I feel great when I eat closest to nature, and right out of my fire escape garden is best!"
WHAT MATRA DO YOU LEAVE THE HOUSE WITH IN THE MORNING?
"Today I move with ease."
WHAT'S YOUR LUCKY CHARM?
"My rainbow bright high tops from Reebok. They're just so fun and cozy. I slip them on and off for easy yoga studio and airport access, and plus they're so obnoxious I make a lot of friends out on the street when I wear them. They're a great conversation starter."
IN WHAT WAYS DO YOU MOST EMBODY THE TRAITS OF YOUR SIGN?
"I am such a Taurus! Stubborn, bull headed and determined, I love to have things nice at home, and I will do anything for the people I care about. I've learned to work with my stubborn nature and use it to achieve my goals – I can fall into the typical Taurus trap of fixating on my way of seeing something, and not allowing room for a second opinion. As I get more experience in life and with myself, I'm able to watch these tendencies and adjust my behavior to better suit the situation. But determination has always been in me and I'm grateful for that."
WHAT OTHER ELEMENTS OF YOUR CHART DO YOU RELATE TO THE MOST?
"Thanks to Ophira Edut, I know I have a super 'lucky' chart, with lots of energy and wind behind my back. And it's true I've always felt that luck is on my side, even in challenging moments, I have never felt consumed, or bogged down by my circumstances. It's meant I've always known my life was special, and that I would spend it helping others remember their life is very special too."
WHO IS YOUR GO-TO GURU, AND WHY DOES THEIR WORK RESONATE WITH YOU?
"So many inspiring folks out there. Without Kris Carr I wouldn't be juicing and thinking about food in the way I am now. That lovely human even mailed me my first juicer. See how lucky I am! Deepak Chopra, of course, and his family have been a tremendous gift in my life. Getting to hang around and see how graceful, easy, and focused they are has been like a wind beneath my wings at just the right moments."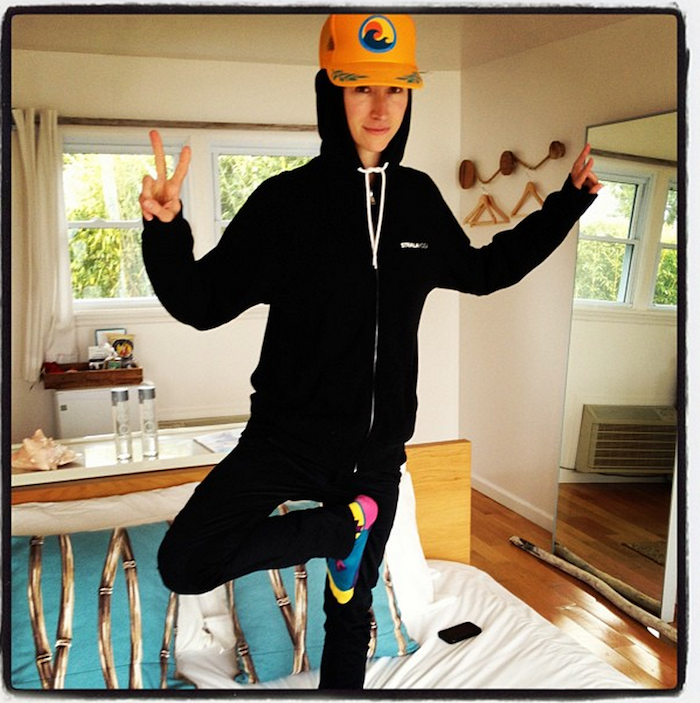 AND THE HEALER YOU HAVE ON SPEED-DIAL?
"Sam Berlind, our shiatsu practitioner at Strala, where he guides us teachers in how to touch and help people relax and heal themselves. Mike gives me good pushes on my back also, to ease the strain on my body from all the writing work I do."
IN WHAT WAYS DO YOUR MYSTICAL BELIEFS INFORM YOUR WORK?
"For as long as I can remember, I have experienced synestesia. I would sit in the woods and practice self-taught meditation and see the most vibrant colors swirl around. These experiences connected me with my intuition and creativity, and helped me see that in this lifetime I was meant to help others in any way I could, and help myself stay connected to my intuition along the way. I follow the same intuition I connected with as a child in everything I do now, from book writing, to Strala, to training guides, to my personal connections. The most important thing I can do is ask myself; 'How can I help? – and then follow through with what is useful."
AND HOW DO YOU DEAL WITH NEGATIVE THOUGHTS?
"I'm not on the boat of 'it's all good, baby'. Rather, I think it's important to exercise discernment when difficult situations present themselves in the world, and then do what we can to help and progress. I don't really have negative thoughts about myself, other than I occasionally think it's strange to have a body and be a person…but then I remind myself how fun it also is!"
WHO'S BEEN YOUR FASHION SPIRIT GUIDE?
"When my mom was a kid she made most of her own clothes. Beautiful flower power dresses. As the artist in the family, she's always been a big artistic influence, making her own rules, and creating her own patterns. She let me wear a lot of her designs in middle and high school and I was always styling them with big t shirts from my brother's closets and belts from my dad's."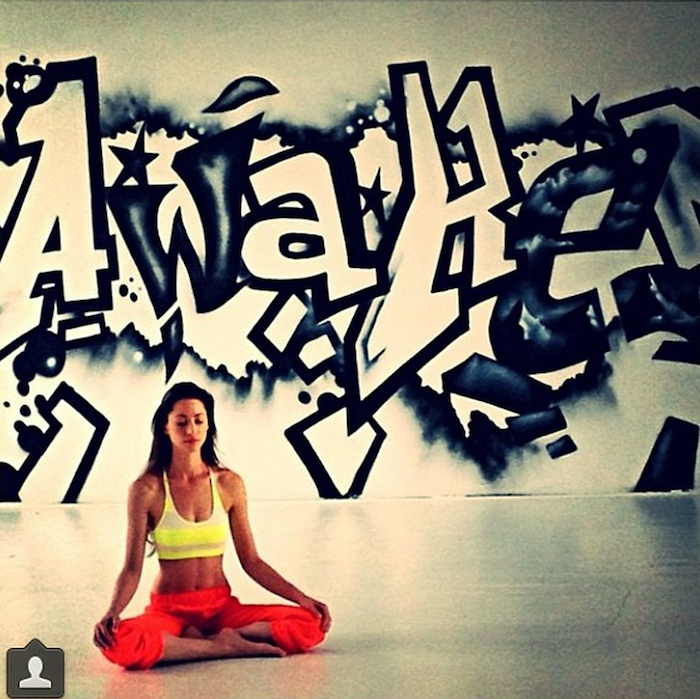 WHAT'S YOUR POWER OUTFIT?
"Orange sweats from my Reebok line, a Strala tank, and high tops. I've learned the importance of having a few nice things for walking into meetings where you want a certain outcome to come out of the table. I have a few nice bags and shoes and dresses for these occasions. It's like a costume. The further I go along my journey, the more I realize, I can walk in with my high tops and sweats and get the same result.
AND WHAT MAKES YOU FEEL BEAUTIFUL, WHY?
"Being at the beach or anywhere in nature reminds me that there is nothing to prove, only to be, and that everything is connected and beautiful. It also reminds me to chose actions that are closer to nature."
YOUR LAST CONVERSATION WITH THE UNIVERSE WENT SOMETHING LIKE…?
"Just keep showing up, Tara…"
WHAT'S ON YOUR VISION BOARD RIGHT NOW?
"I actually prefer open space and blank walls to vision boards."
YOUR MISSION IN YOUR CURRENT EARTHLING INCARNATION IS…?
"To connect and expand."
Tara Stiles for Reebok is available to buy online here.
www.stralayoga.com
@tarastiles