IS VISITING MEXICO CITY'S SONORA MARKET SPIRITUAL APPROPRIATION?
On a solo journey of spiritual self-discovery in Mexico, Danielle Dorsey decided NOT to visit the famously witchy Sonora Market. She explains why …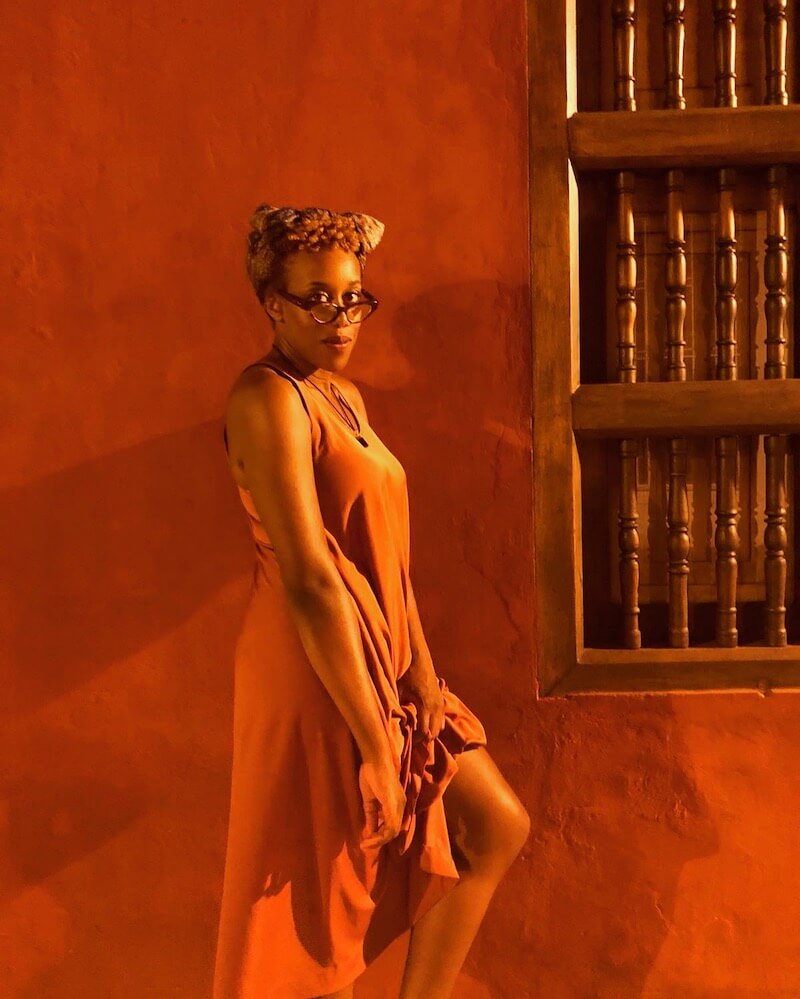 Mexico City's Sonora Market was up there as I had compiled a list of the city's witchiest landmarks to visit during my two-week stay. The sprawling bazaar is famous for being the largest market dedicated to witchcraft in the country, offering patrons everything from tarot readings to limpias (or spiritual cleansing), banishments, love potions, and more. Earlier in my spiritual journey, I likely would have sated my curiosity and went, but the more I learned about the market's offerings—which range from healing arts to the darkest magic imaginable—the less inclined I felt to go.
One obvious reason to take precaution before visiting the Sonora Market is its location. Nestled in the historic La Merced neighborhood, the market and its surrounding areas suffer from higher crime rates and poverty. Although generally safe during the day, those who stand out as tourists are more likely to be targeted for theft and scams.
Along with candles, herbs, and other trinkets for your spells, you'll also find vendors selling animals in various states—taxidermied, encapsulated in liquids, or even alive (and often malnourished). Each vendor is its own business, so supporting a tarot reader who happens to be working there does not necessarily equate to endorsing animal abuse, but still I felt cautious about the volatile energies that might be encountered in such a space.
For all intents and purposes, the Sonora Market is an energetic vortex, where one can cleanse themselves of suffering at one booth and then curse someone at the next. For anybody not familiar with how to protect themselves with such conflicting energies at play, it could be easy to fall victim of a psychic attack.
I spoke with Shannon O'Neill-Loyola of Radical Reiki, who currently lives near Mexico City and has familial ties to the region that trace back for centuries. She told me that, "Aside from the fact that there's dark magic, I won't go because of the polarization of forces that occurs there. It attracts so many lower entities and earthbound souls who will do anything to latch onto anyone who has an opening in their auric field. People go there out of novelty, and with a superficial view of magic, and don't realize how impactful these rituals and ceremonies are. Ultimately, this shows a lack of respect, and people who visit as 'spiritual tourists' don't realize that they may leave with attachments."

Offerings on display at Mercado de Sonora. Photo: Maurice Marcellin 
Another reason I decided to pass on the Sonora Market is my wariness of casual tourism through others' sacred belief systems. One of the best things about social media and the internet are their ability to connect us to cultures and people all over the world, but it's also easy to trick ourselves into believing that we are more familiar with these practices than we actually are. We might mistake watching a video of a sacred ceremony with being qualified to host our own, even though we have no ties to that culture or deeper understanding of what it represents. Not only is this appropriative and intrusive, it belittles the spirituality of those that we are borrowing from.
When you take into account the different intersections of privilege and the historical oppression of certain cultures whose rituals are now being profiled by Vogue et al., it becomes even more vital that—if and when we participate—we make an effort to do so with intention and respect. That might mean sacrificing an Insta-worthy picture of creepy Santa Muerte statues and respecting the merchant's request to keep your phone in your pocket. It might also mean that if your Spanish isn't advanced enough to have a genuine conversation about someone's offerings and what they can do for you, it might not be the right time to visit.
A good rule of thumb for distinguishing cultural appreciation from appropriation, is that appreciation typically includes an invitation to participate. If you're truly interested in learning from Mexican brujas or brujos, you'll have to foster a genuine relationship and prove that your interest stems from more than simply colonizing their beliefs. This might be difficult to achieve if you're only visiting for a week or two. There's also a chance you could approach somebody in a completely respectful manner, and they still won't be interested in mentoring you. Remember that no one owes you their labor, spiritual or otherwise.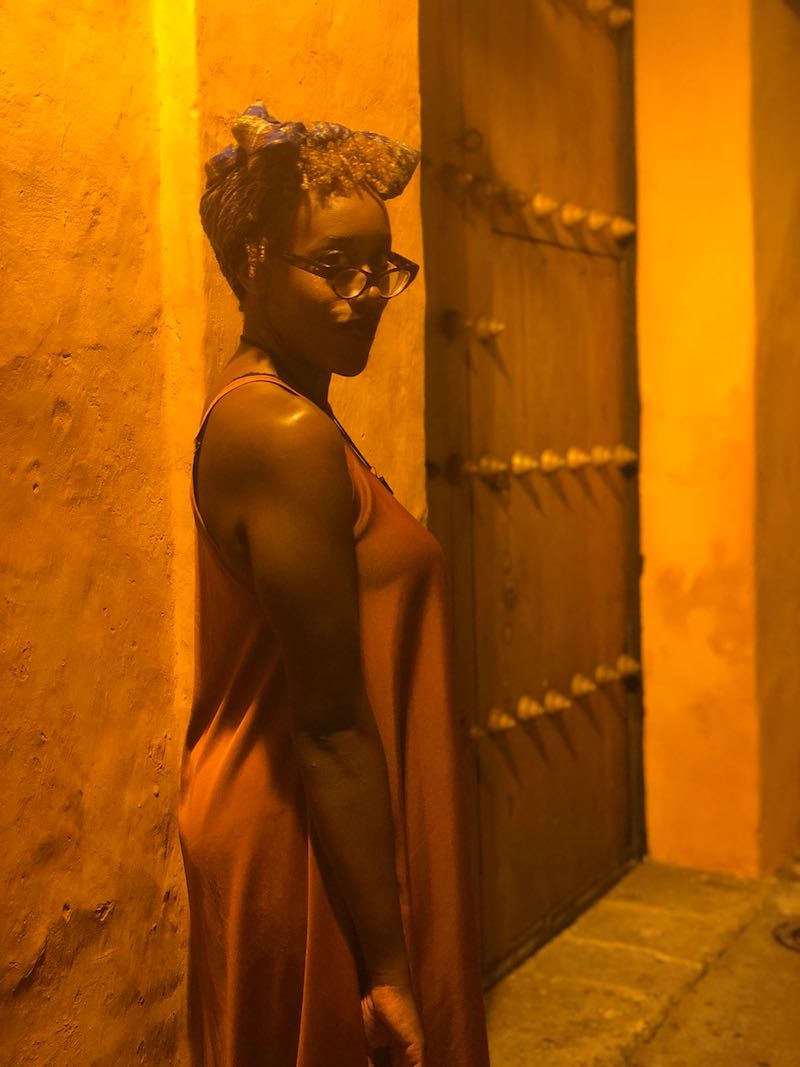 However, this doesn't mean that spiritual enlightenment isn't awaiting you in Mexico. If you're looking for spellcraft items, you're likely to find a few botanicas in just about any neighborhood market or tiangui, which are weekly pop-up markets that occur all over Mexico City. I also recommend a visit to White Willow Cafe in the Roma Norte neighborhood, which hosts weekly tarot and other mystical workshops.
Mexico is a country with a rich history and the same wisdom you are seeking from a bruja or brujo can also be found by simply tuning into the energy of the land. I was surprised at the downloads that came through during a few minutes of meditation at the ancient ruins of Teotihuacan, located just an hour outside of Mexico City. I had a similar experience in Frida Kahlo's house and was struck with visions as I toured her bedrooms and kitchen, leading me to spend some time journaling in her garden. Even during long bus rides, I found myself bulldozed by spiritual insights while my eyes drunk in the gorgeous countryside.
If you do decide to visit Mexico City's Sonora Market, take appropriate measures to protect your energy. As with anything else, do research so that you can be sure of what services you're asking for and don't get taken advantage of. Meditate and ground yourself before embarking on that trip. Slip a black tourmaline or obsidian crystal into your pocket to ward off negativity and envision yourself in an impenetrable bubble that one must be invited inside.
If, like me, you'd rather be safe than sorry, there are plenty of other ways to find spiritual healing in Mexico without putting yourself at the mercy of such potent energetic forces and engaging in spiritual appropriation.
///
Danielle Dorsey is a content creator, publicist, copy editor, social media coordinator, and event planner. Read more from her at Danielledorky.com and follow her on Instagram.