WHY RADICAL DHARMA IS YOUR 2018 "MUST READ"
Eradicating systemic racism is THE healing issue of our times. For anybody confused about your role in this, make Radical Dharma your must-read this summer …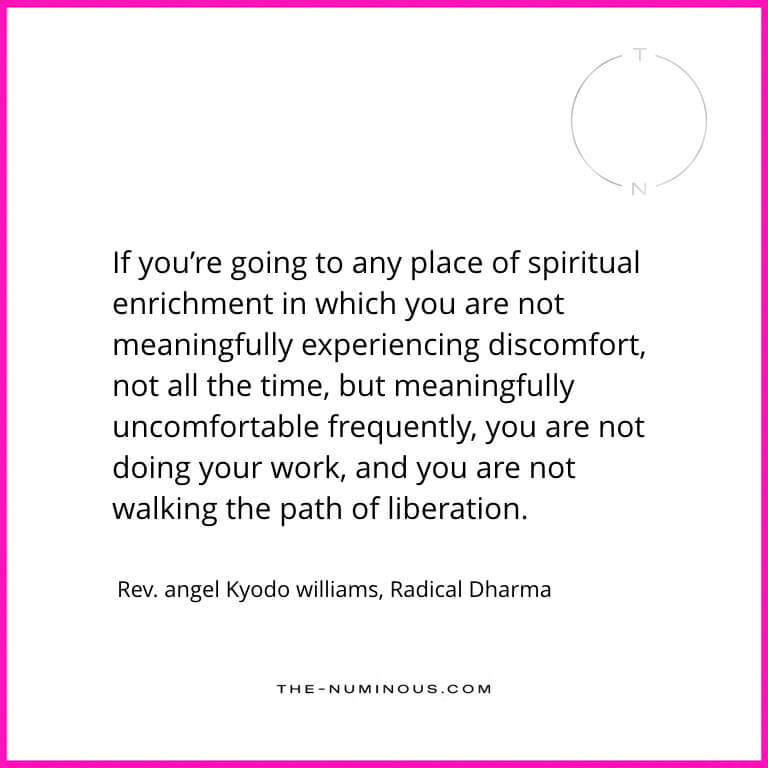 Around this time of year, book stores and magazines are filled with suggested summer reads, the books the publishing industry has decided will best satisfy our yearning to escape into a good read. But you likely won't find the book I am going to recommend as your "must-read" for summer 2018 among them. Because this year I am more interested in the notion of escape as it pertains to liberation.
Radical Dharma is a seminal work by Rev. angel Kyodo williams, a queer Black (her capitalization) Buddhist author and activist. The subtitle is "Race, Love and Liberation" and in it, Rev. angel, along with co-authors Lama Rod Owens and Jasmine Syedullah, PhD, (also both Black and queer) explain how genuine liberation means not needing to escape, because there is no longer anything to escape from. Means living free of the chains which seek to bind us, free to be unapologetically ourselves, unbeholden to any systems of oppression.
Published in 2016 in a rush ahead of the last U.S. election, in the intro Rev. angel writes: "We foresee an increasing collective anxiety about transitioning from the first Black U.S. president." And in the 18 months since, this prediction has played out in every area of life. This time has been a period of awakening in which the notions of liberation and oppression have taken on extra weight for me—as they will have for anybody with so much as a toe in the healing, wellness, and self-help communities.
As a socially conscious person in a post-Trump era, I know I have not been alone in attempting to integrate the implications of my white privilege. A term that was barely on my radar two summers ago, and which, thanks to everything from Black Lives Matter to the voices of women like Layla Saad (among many others) has since become the lens through which I see the world. Meaning, through which I can no longer not see the world.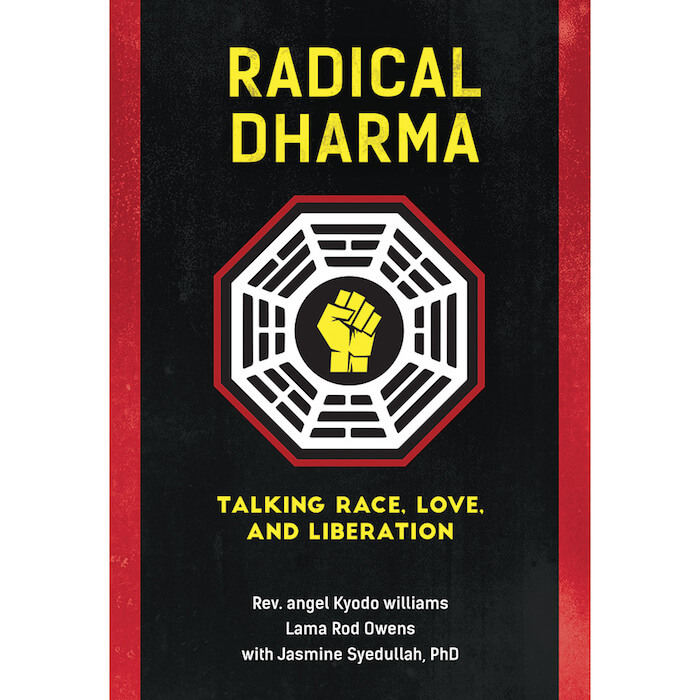 To be more specific, in my case this also extends to my educated, mixed-class, hetero, married, cis-gender, thin, white privilege. Sort of like the opposite of rose-tinted-spectacles, through this lens I have been able to see how the circumstances of my birth and my upbringing have placed me within a system of oppression—in which my whiteness makes me the oppressor. Not that the ravages wrought on marginalized and indigenous people by "the system" is exactly news. What's new is that my eyes are now open to exactly how insidious our acceptance of this has become.
During this time, I have struggled against my own conditioning ("but I'm not racist!") to accept that alarming terms like "white supremacy" and "systemic racism" absolutely apply to me. As they apply to each and every one of us. I have felt my throat constrict as I have tried to swallow this jagged little pill, while simultaneously being made aware that taking time in silence to absorb and process this information is another function of my privilege.
I have also been slow to speak up on this issue because I am ashamed I didn't get here sooner. Embarrassed. But I am also not surprised. After all, I was raised to consider the term "racist" to be on a par with "pedophile," the knee-jerk reaction on hearing it applied to me to deny it, vehemently. And yet, on closer inspection, this does not reflect the world that I grew up in. A world where I can count the number of black and brown people in my school classrooms on two hands. Where I had not one teacher with darker skin than me. Where in 16 years working as a journalist in London, I encountered only one black colleague—who was subjected to subtle racial bullying.
Where every TV show, awards ceremony (besides those attached to sporting events), industry bash, and beach holiday has been predominantly white. A world, after moving to NYC, where nine out of 10 of the service jobs (as far as I can see) are performed by people of color. Where these discrepancies are routinely normalized to the point of invisibility.
Of course, as a white person, my life has been a procession of predominantly white spaces. We are a pack-oriented species, we move in groups, and we gravitate towards our own. Thing is, what makes a space "white" is not just the ethnicity of those occupying it—it is the entitlement, the education, the opportunities, and the affluence that are available. Confronting my own racist conditioning (the unconscious belief that I am somehow entitled to the privileges of my whiteness) has been like discovering I have been host carrier for a highly infectious disease, without displaying any symptoms. Having received my diagnosis, the work now is to eradicate it from my system.
Which has meant reading a lot of articles and watching a lot of TED talks (find a comprehensive list here). It has meant keeping following Instagram accounts which can trigger week-long bouts of internal gaslighting ("I am not racist … and yet my whiteness makes me racist"). Showing up for pot-luck discussions on the topic of "Race and Wellness" with others in my community committed to doing this work. It means that, behind the scenes, I have been engaged in a thorough inventory of my work on this platform, working with a diversity and inclusion coach to identify my blind spots and craft a content mission going forward that takes into account the implications of all of the above. Not to mention help me make sense of all that has been arising in me.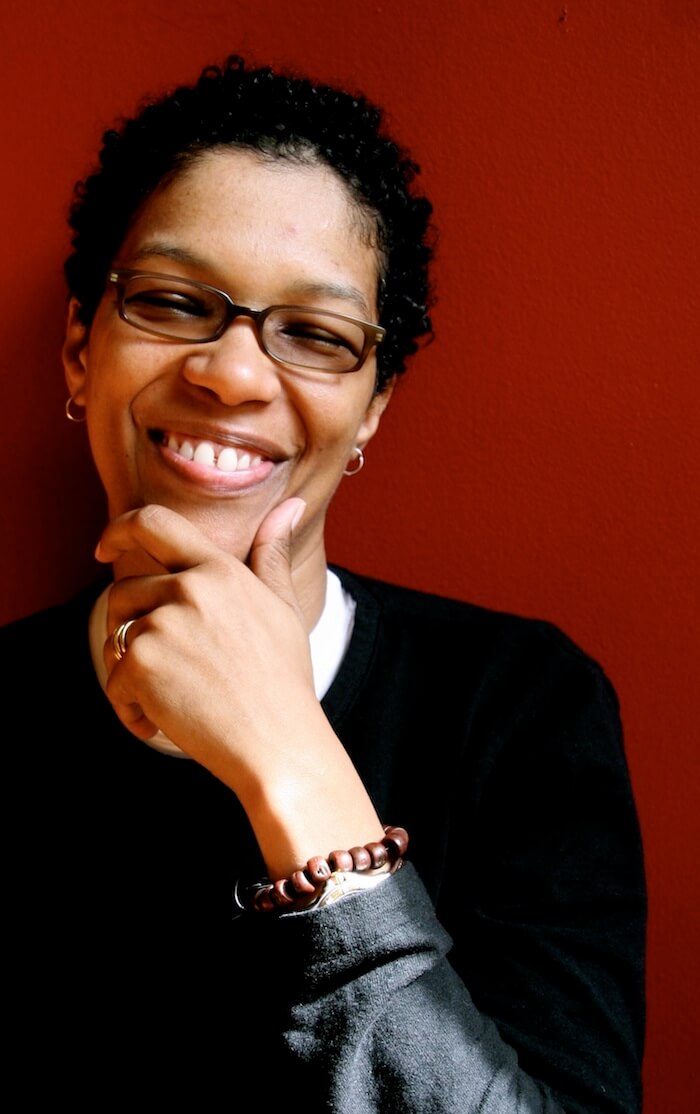 You may well be further along this path than me, and I acknowledge all those who have been the torch-bearers in this movement. For this is the literal raising of consciousness in real time. The whole point of all the healing and the personal development and the "self-love" practices. Rather than disavow or shrink from it, it's thanks to the spiritual resilience I've been able to develop over the years building this platform, that I am now able to lean in to the shadow of shame and guilt and fear that has accompanied this part of my awakening. To not take each and every post and op-ed on white privilege personally and to accept responsibility for my part in our collective healing around race.
The reason I am recommending Radical Dharma as your summer must-read is that it's the egg that has helped everything come together.
Presented as a series of essays and conversations dissecting systemic racism from a Buddhist perspective, the wisdom contained within its pages has helped me to feel fully seen and understood within the problem of my whiteness. Has helped me understand that racism (particularly as it relates to hyper-capitalism) is, literally, the physical manifestation of our modern "disconnection epidemic." The pain of our separation from each other, from self, and from Source. That I am as deeply implicated in this suffering as any person of any ethnic background. Above all, as a person invested in helping others heal, it has shown me that we will never escape our suffering, as individuals and collectively, will never be truly free, until we heal THIS.
In short, in a year where the conversation about race has had me questioning my sanity at times, this book has helped me feel more whole. And I am suggesting that you read it because I know you want to feel this way too. Below, I have shared a few of my favorite teachings from its pages—and before you go ahead and finish this post, you can order your copy HERE.
///
ON THE CONSTRUCT OF RACE
"Race is the ultimate delusion in that it both does and does not exist in reality. Somebody went on around and decided to come up with something so that they could sell folks that they could be 'better' than other people, and yet, because of the paradigm, because of the system and the structures, the impact of that creation, that projection, this is felt and experienced as suffering—not only by the people who are on the shit end of the stick but also by the people who are, often unbeknownst to them, continuing to carry that stick." – Rev. angel Kyodo williams.
ON DECONSTRUCTING WHITE PRIVILEGE
"The lens of awareness must be placed outside of the construct. As a direct result of privilege, white practitioners (and teachers) have mistakenly entitled themselves to place the lens of awareness inside of whiteness, hence they are unable to see it's machinations." – Rev. angel Kyodo williams.
ON GETTING MESSY
"The tiptoeing around race and other forms of difference as if in fear of waking a sleeping lion is one of the most subtly toxic attributes of whiteness in our culture right now. Everyone fears making mistakes. For white folks, though, the coexistence of being historically lauded as the creators of what is right, making mistakes must be hard. We are all waking up. It is going to get messy." – Jasmine Syedullah, PhD
ON ALLOWING FOR IGNORANCE
"We also have to demystify this notion that somehow people of color have all the information and know it all and white folks don't, and that it's just like Black and White. Because it just isn't. We have to really allow ourselves to create some space for people now knowing, not understanding, and just saying stupid things. I mean stupid as in ignorant … we have to figure out how to create room for that, rather than policing each other, so that people can actually get into the conversation." – Rev. angel Kyodo williams.
ON THE LINK BETWEEN RACISM AND HYPER CAPITALISM
"I have this theory that racism is required in order to keep capitalism in place … I'm not mad at trade and exchange and barter and all of that … but cancerous capitalism, hyper-capitalism, parasitic capitalism … requires a division of people so that we have people that consume, people that are producing what is consumed, and frankly, people that are consumed." ­– Rev. angel Kyodo williams.
ON DISRUPTING COMFORT
"We have to disrupt spaces that are not seeking truth, that are not upholding our potential for liberation, because they are invested in their comfort. Usually that comfort means they are invested in perpetuating white supremacy … And not disrupt them by trying to figure out how to be on their boards and their diversity communities; we have to disrupt them by saying 'I am out.' I am not going to participate in this and letting them know why." – Rev. angel Kydodo williams.
ON DISCOMFORT AS THE PATH TO LIBERATION
"If you're going to any place of spiritual enrichment in which you are not meaningfully experiencing discomfort, not all the time, but meaningfully uncomfortable frequently, you are not doing your work, and you are not walking the path of liberation." – Rev. angel Kydodo williams.
ON HEALING BEGINNING ON THE INSIDE
"I'm working to end racism, but at the same time I want to be liberated. I want to thrive. I want to be happy … I think it's an immature view that believes 'I have to do all the external conditions and have them change before I can be happy.' I'm not willing to have my happiness wait for what might happen out there." – Lama Rod.
ON BEING THE CHANGE
"If you are a really well-positioned member of a sangha (spiritual community), make sure you're reaching out. If you're a person of color in a sangha, make sure you're reaching out to other new people of color coming through the door. Be the one who extends your hand and welcomes them and just talks openly. Model that kind of inclusivity for people." – Lama Rod
Get your copy of Radical Dharma HERE and visit Angelkyodowilliams.com for more on Rev. angel and to find her upcoming speaking dates. You can also follow @lamarodowens on Instagram