THE 2018 VIRGO WAXING MOON WANTS YOU TO KEEP THE FAITH
As we honor the Summer Solstice, the 2018 Virgo Waxing Moon is a powerful pivot point for checking in with your intentions, and recommitting to your true desires, says  Jennifer Racioppi …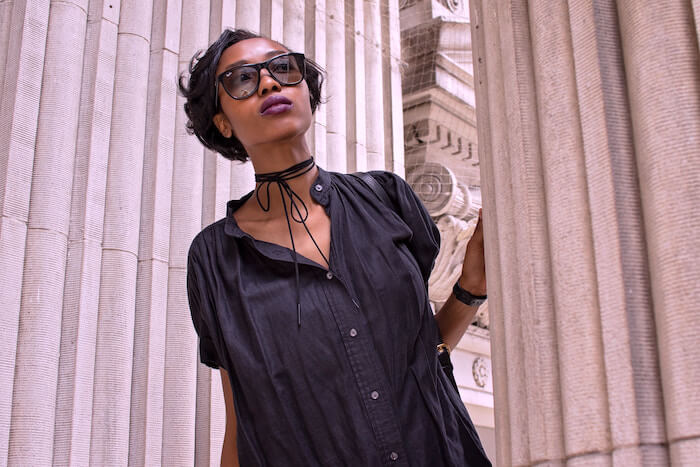 Waxing Quarter Moon :: June 20 2018 :: 6:50am EST :: 29 Degrees of Virgo 
Just one day before the Solstice, (Summer for those of us in the Northern Hemisphere, Winter for those below the Equator), the Sun wraps up its stay in Gemini with a 90-degree square to the Moon at the last degree of Virgo.
Virgo, a sign that relates to purity and precision, commands attention to detail. This is the second Waxing Quarter Moon in Virgo in a row—we also had one on May 21st at 1 degree Virgo.
With two consecutive Waxing Quarter Moons in the same sign, the cosmic forces are highlighting a need to integrate lessons of purity and humility. With the Sun about to enter into Cancer, the archetypal mother, this sentiment becomes even more pronounced.
The Sun will reach the very top of its annual cycle with the Solstice on June 21 at 6:09am EST, elongating day or night depending on your location in the world. Regardless of the season in which it occurs, this transition has paramount importance globally.
We have reached the halfway mark of 2018. What has this year brought up for you in the area of integrity and service, and in your daily work? Use this moment to review your course, recommit to your intentions, and devote yourself to the journey ahead …
>>>
//The Cycle//
With the Moon at its midway point between the recent Gemini New Moon and the upcoming Capricorn Full Moon, now's the time to examine your most recent New Moon intentions.
Are your actions in sync with your desires? Are you staying faithful to your dreams? These Waxing Quarter Moons in Virgo ask you to self-adjust on behalf of your devoted intentions. What are you humbly manifesting? Examine at unexpected curveballs with curiosity, and lean into challenges as an opportunity to grow.
>>>
//The Aspects// 
With Chiron, the wounded healer, opposing the Moon and squaring the Sun, this Virgo Waxing Quarter Moon emphasizes deep soul healing.
And with Mars about to go retrograde (from June 26—August 27), it also emphasizes the need to prepare. The next couple of months bring intense astrological configurations; in addition to this long Mars retro, we have three eclipses and an upcoming Mercury retrograde. Thankfully, at the time of the Virgo Waxing Quarter Moon, there will be a grand trine in water between Mercury, Neptune, and Jupiter. This auspicious alignment offers an emotional gift. So tune into your feelings and choose to fully honor them.
With Mercury perfecting his angle to good luck Jupiter this week, we can expect good news. Venus also conjoins the North Node of fate and destiny at the time of the Virgo Waxing Quarter Moon, indicating that the goddess of love supports you in reaching your highest fate and calling.
>>>
//The Square// 
With the Sun exiting Gemini and about to enter Cancer, and the Moon leaving Virgo for Libra, this mutable square indicates the need for agility and preparation for change. The seasonal shift coincides with the Sun's entry into the sign of the crab, after all. Look at this waxing moon as a moment to ready yourself for change. Dig deep and decide what you wish to remain devoted to.
>>>
//The Opportunity//
With Mars about to begin his retrograde journey, a transit that will define the upcoming season, take a hard look at your actions. Are they aligned with what you say you want?
Given that the planet of ambition's retrograde journey happens just a few short days after the solstice, you may notice a lack of drive or commitment to what you say you want. Observe your proclivities. Intervene where necessary. Stay faithful regardless. Make changes that align with your emerging truth. With a Grand Trine in Water helping you, and Venus, the planet of love and beauty, aligned with the North Node of fate and destiny, honor what feels auspicious. Now's the time to integrate humility and embrace kindness.
Above all, stay true to yourself. Get organized and remain devoted to your intentions, despite any obstacles in your path. Practice gratitude. Be tenacious. Trust that you have got what it takes.
For more Moon wisdom, or to book a coaching session with Jennifer, visit Jenniferracioppi.com.