MY MYSTICAL LIFE: MANIFESTING SUCCESS WITH CANDLE MAGIC
Would last weekend's Club SÖDA NYC urban retreat have been so successful without a little candle magic?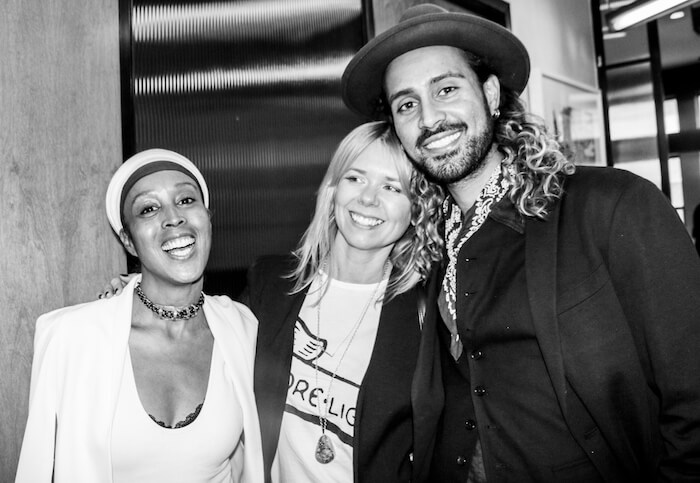 When I started this platform, I had literally zero idea—or desire—to become an event organizer. And yet when it comes to all things numinous, it's been proven to me time and again that there is no substitute for real-time, human experiences to bring the magic to life. And so a LOT of what I do now (introverted, bookish, solitary, me), is producing and hosting events. And last weekend's Club SÖDA NYC urban retreat with Kin Social Tonic was one of the best yet!
It was a tall order. Ambitious. A day-long takeover of new NYC members' club Habitas, with nine workshops, family-style lunch, a panel discussion on the Future of Alcohol, tarot readers, sound and reiki healing sessions, and a Kundalini Disco to round it all off. And the way things worked out, my SÖDA co-founder Biet Simkin and I also only had 10 days to promote it. But we pulled it off AND THEN SOME.
Over 150 people showed up to celebrate with us. Yes, celebrate—since it was also mine and Biet's birthday weekend, AND the 2-year anniversary of our first Club SÖDA NYC event. But mainly it was a success because of the feedback we got. Happy faces all day long. Revelations had. Friendships made. "Please can you do another day like this again soon!"
Yes, we had a killer line-up. Had called on some of our favorite and most talented guest presenters and co-hosts. Yes the mocktails from Kin got people just the right kind of buzzed. Yes, people are craving ways to connect and experience joy and transcendence without using booze. AND I called in some extra assistance behind the scenes!
A few weeks back, I received a pair of Conjure Fixed Candles from Haus of Hoodoo (a.k.a. modern mystic Jessyka Winston). When I lit the Crown of Success candle the Thursday before our event, my intention was for this project to bring happiness, healing, and new possibilities to all who come into contact with the Sober Curious movement I am spearheading. Leaving it to burn over the course of the weekend, continually checking in and praying over it, I could feel the candle magic working!
I'll definitely be using Jessyka's candles again. Not that I don't trust my own ability to make magic, or the necessity and the power of my message—but when it comes to stepping up, loud and proud, and sharing my work with the world, introverted, bookish me will take all the help I can get.
Below, Jessyka explains the method and the myth behind her candle magic. And scroll down to the bottom of the post for some pics from our event!
>>>
RUBY WARRINGTON: Where does the concept of fixed candles come from and how did they become part of your practice?
JESSYKA WINSTON: The term "fixed" comes from Southern Conjure/Rootwork/Hoodoo. Other traditions called them "dress" or "anointed." A candle is "fixed" or "dressed" with oils, herbs, and minerals.
RW: How can you explain how they work?
JW: I consider it a form of alchemy used to manifest a certain outcome or change current conditions. The ingredients added into the candle fixing hold their own spirit energy that is activated by breath and fire. These aren't just candles you light and leave. There's a connection, reverence and devotion that comes with this work. We communicate with our candle and pray over it daily. It is a ritual of its very own. The more faith you put into the ritual, the more devotion you give your candles the stronger the connection. Therefore, the more successful the outcome will be.
RW: What does the fixing involve? What spirits are you working with?
JW: I have my own spirits who work with me and bless my work. My ancestors, my guides, angels and, of course my Vodou, since I am initiated in both West African Vodoun and Hiatian Vodou. I work in my shrine room in front of my spirits surrounded by their altars. The spirits in the fixing are nature spirits. The spirit of each individual herb, the spirit in the minerals, the spirits in the oils, which are made of herbs and essential oils, as well as the spirit of fire. All these elements come together to make this work happen. In addition, the candles are blessed with prayer and intention. I pray over my candles and speak to them as I'm fixing them. The connection begins with me and then it is carried out and continued by the client receiving and lighting the candle.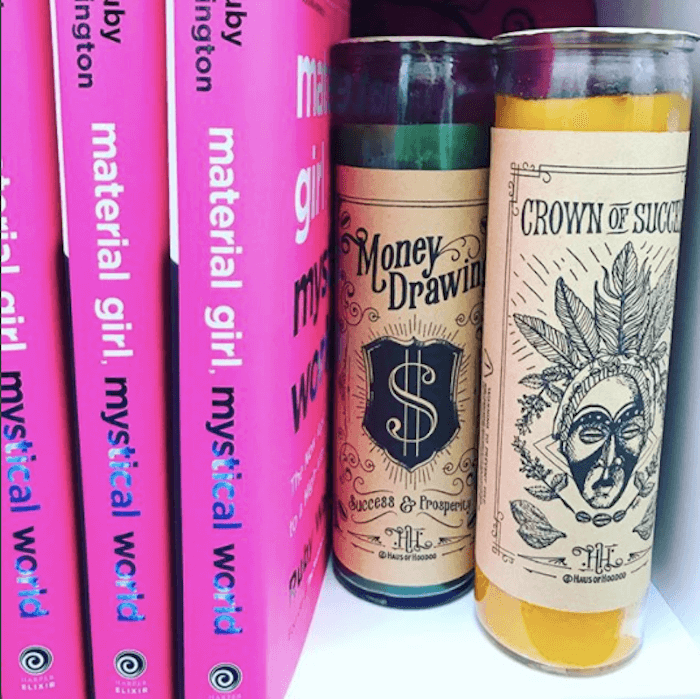 RW: Can anybody learn / use candle magic, or is this something you need to be initiated into?
JW: Yes, candle magic is for all! No initiation necessary. Candle magic is something you'll most likely find in all spiritual practices and traditions. Even in Catholicism. Every traditions does it differently. It is a practice that can be used by all and learned by all who wish to learn about it. But I do believe it is something that can take time to master and perfect.
It's not as simple as throwing some herbs and oils on a candle. A connection needs to be established between you and your craft. Learning which ingredients go well with each other. Also, which herbs and elements respond to you most. Though I work with hundreds of herbs I have my go-to herbs that I know will always do the trick. Each herb is a spirit and just how we connect with some people's energies and not with others, same happens in this crafts. There will be herbs, ingredients you connect with more than others. Which is why this craft takes time. There is wisdom to be gained before you can master this work.
RW: When are the best times to use these candles – and what are they NOT for?
JW: My Fixed Candles come with instructions advising on which day of the week and time of the day to light your candle and begin your work. It is always best to be in good energy when doing any ritual or any other spiritual workings. If you aren't in the best of energy, or are feeling ill it is best to skip lighting your candle until you're in better spirit.
>>>
Below are some images from our Club SÖDA NYC urban retreat. A success indeed! Sign up for our FREE weekly magazine to be the first to know about upcoming events, and join the Club SÖDA NYC Facebook group to connect with our Sober Curious community.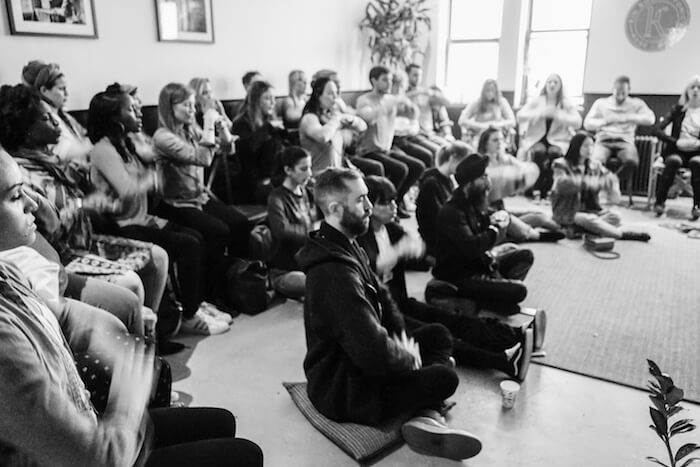 >>>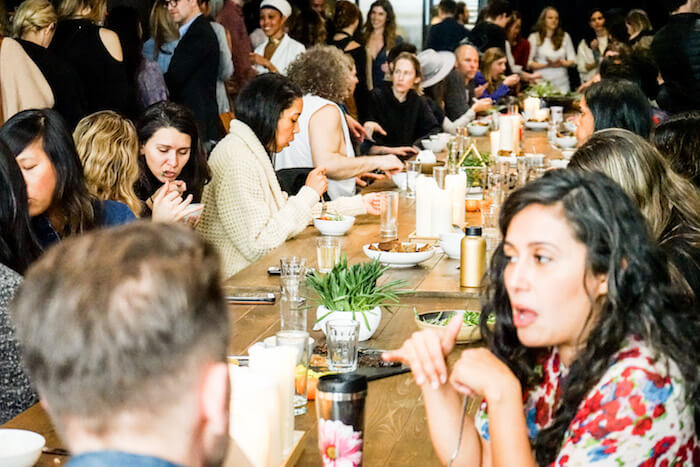 >>>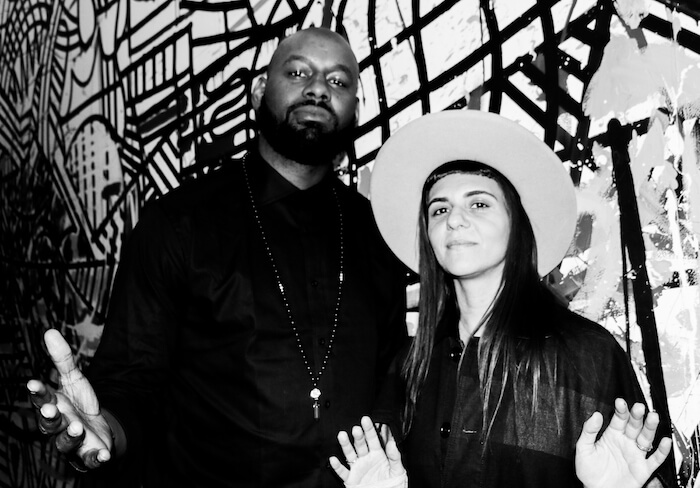 >>>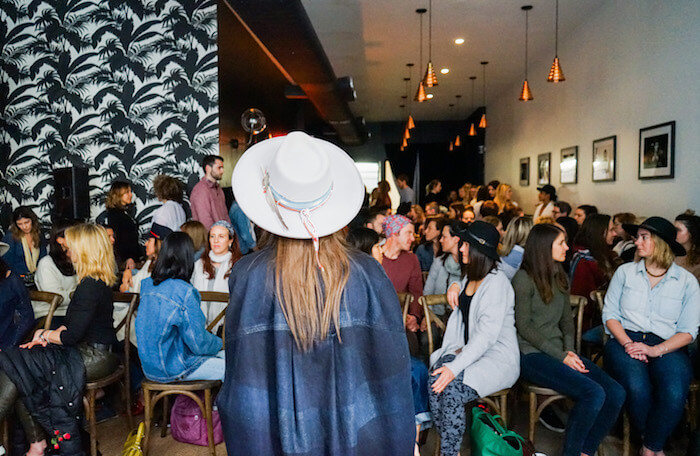 >>>