SPREAD 'EM: SEX TAROT 101
Looking to add some spice to your divination practice? Alessandra Calderin gives us a crash course in Sex Tarot 101, and uncovers how you can start casting cards between the sheets …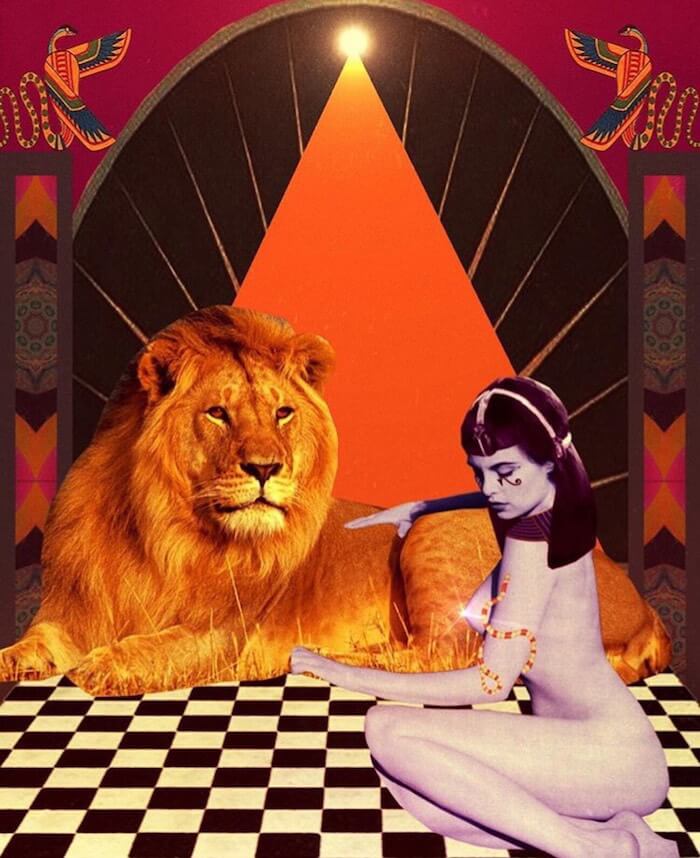 The Tarot is a mirror and a tool that reflects archetypal imagery that spans the spirals of the human experience. It allows us to connect to ourselves (and our Selves) because we intuitively understand these images. Sexuality is as primal and instinctual in us as the need to eat, sleep and breathe, and so the cards can reflect the ways in which our power, intuition, and connection manifest through our sexuality.
So WTF is a "sex tarot" reading?? There are so many ways to draw cards and create spreads to explore sex and desire! Here are 4 ways to get started …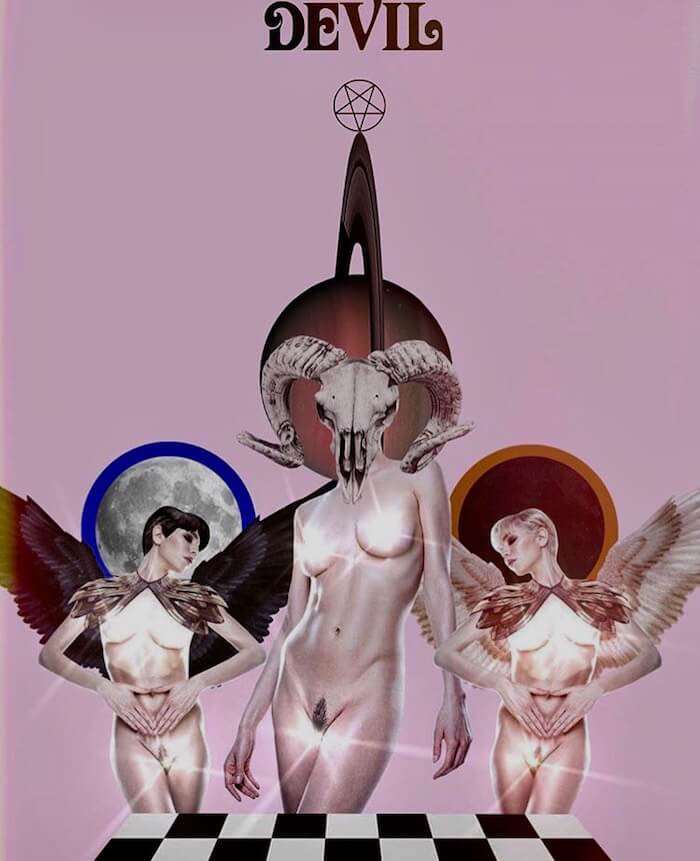 >>>
1// Pull a "desire" spread. Pull cards asking what your subconscious desires are, what might be blocking them, and how to work through that block. The possibilities are endless!
Start with a simple 6 card spread:
Card 1: What is my heart's desire?
Card 2: What is blocking me from fulfilling it?
Card 3: What is my deeper unconscious desire?
Card 4: What is preventing me from seeing this?
Card 5: How can I balance and integrate these desires?
Card 6: What can I shed to make space for their fulfillment?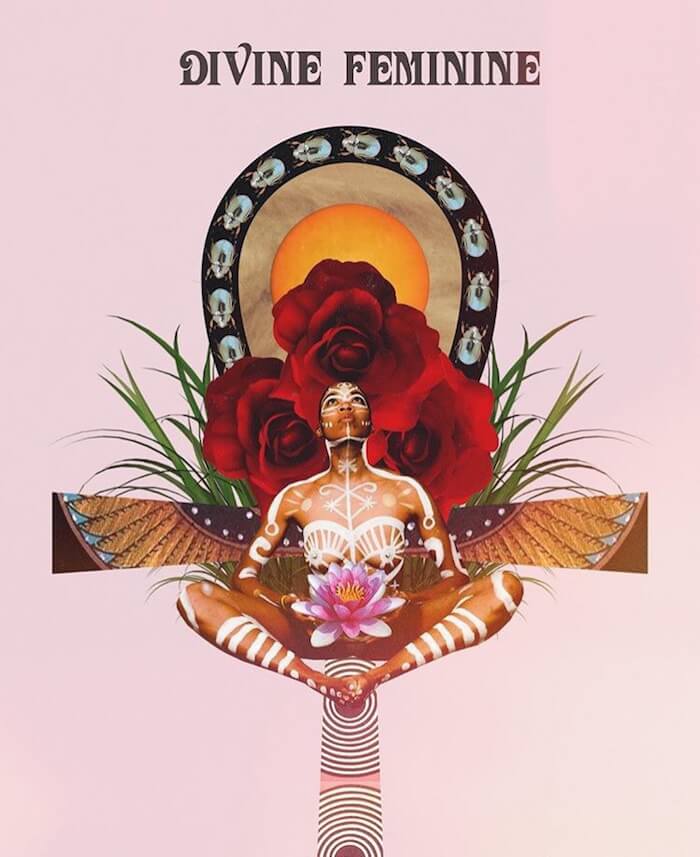 >>>
2// Do a sacral chakra reading. Explore the seat of your sexuality by diving into the 4 "sides" of this chakra. The more you look at the pelvis and your desire as linked to your creativity, the more you start feeling how they ebb and flow together, and the more tools you have to work through both.
Card 1: Front of the sacral chakra. How does your sexuality appear to others? What is your exhibition style?
Card 2: Right side. How do you manifest sexuality and creativity in the world?
Card 3: Back. What experience of your sexuality do you hold onto?
Card 4: Left side. How do you receive creative inspiration, the desire of others, and pleasure?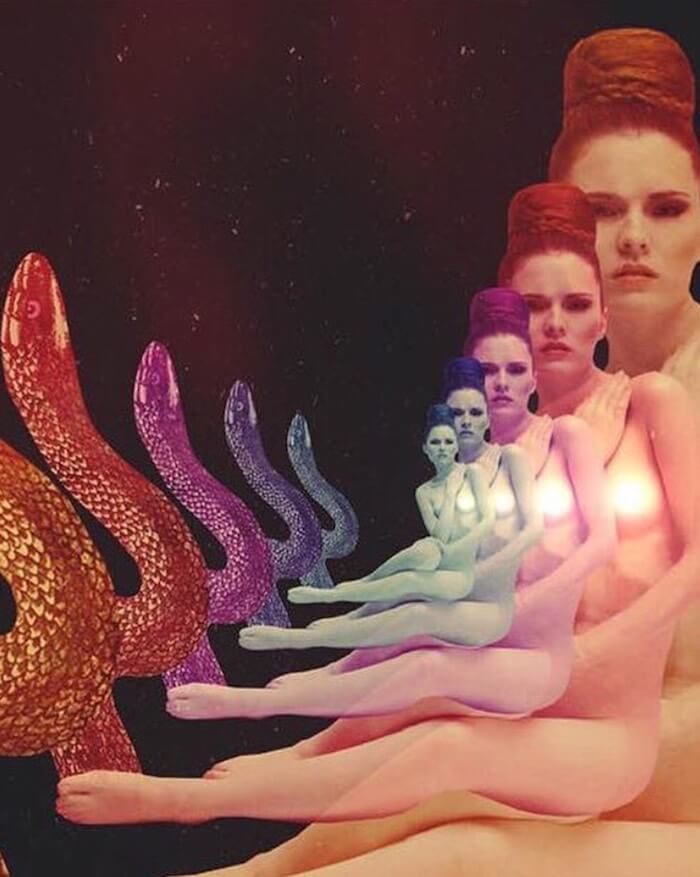 >>>
3// Masturbate with the Majors. You can also use Tarot for masturbation and sex magic practices by meditating on the archetypes of the Major Arcana or court cards.
Choose whatever cards are ruled by planets or signs that show up strongly in your birth chart, where the Moon is hanging out, what astro season we're in, or just pull a Major and start working with it at random. You might even choose one you have trouble with (like when I pulled Justice- I was bummed by how unsexy that card might be on the surface, but there was powerful medicine in that feeling and the resulting meditation!)
Most recently, for the Super Blue Blood Moon in Leo on 1/31 during Aquarius season, I meditated on Strength (because Leo rules it) and The Star (because Aquarius rules). I let those two figures guide me as I touched, explored, played with my hands and my favorite toy (Njoy Pure Wand). As I was getting ready to orgasm, these two images reassured me that my sexuality and desire were a gift, and sacred sources of feminine power.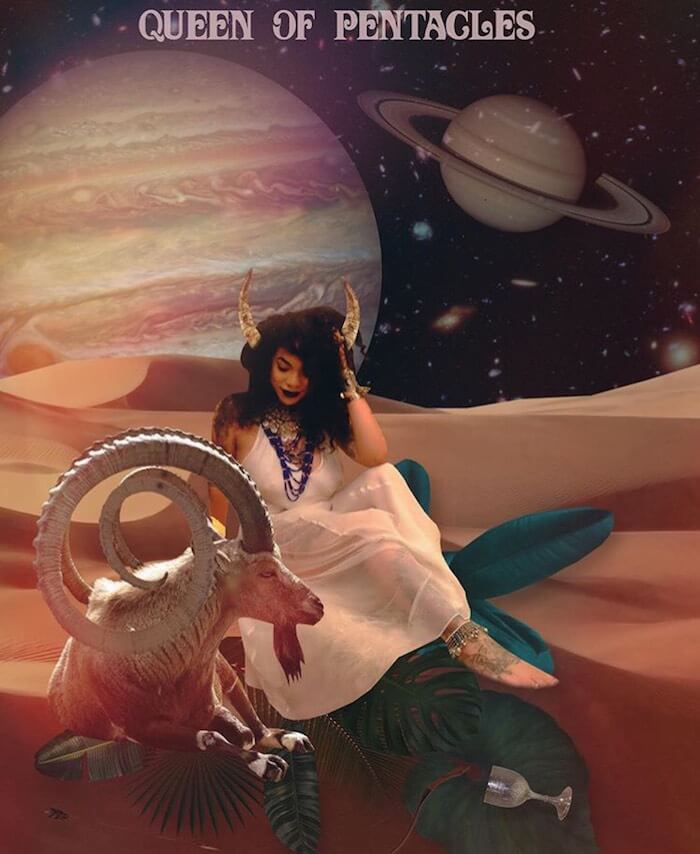 >>>
4// And channel the deck's sexiest cards to unlock pure magic! I could probably make an argument for the sexual energy of every card, but this is a good place to start. Explore how you feel about these cards and the kind of pleasure they channel, or isolate the pack and draw one as your teacher of the moment.
*She/He pronouns refer to the archetypal genders of masculine and feminine energy. These figures are figuratively gendered, but anatomically genderless.
>>>
:: Strength :: In the Thoth, Strength is actually called Lust. Some interpretations say it's the taming of desire, but I would say it's more like mastery over desire. Taming connotes that there is too much desire and you need to control it. In this context, I see her as the master of her desire in a world that denies her that power. Your desire becomes sacred fuel the moment you master it.
>>>
:: The Empress :: The Empress is receptive. She is how I learned to receive pleasure without having to think about reciprocating in that moment. She allows herself to be fully nourished, filled to the brim with love, pleasure, and affection, but she also rides and caresses like a goddess. She bestows the gift of her mouth upon you and it's like drinking an unearthly elixir with her kisses and nibbles and expertly executed oral.
>>>
:: The Emperor :: The Emperor might be a surprise for this, but as the Empress's counterpart, he allows her to unleash. He's like a very good Dom, providing the container for every expression of kink you might wish to explore safely. You want to be tied up, spanked, penetrated in out of the ordinary ways? He reads your body language, pushes the edges, and knows your limits before you even need to utter a safe word. The master of boundaries, he's here to teach you how to consent so enthusiastically you forget what ambiguity feels like.
>>>
:: The Moon :: The Moon represents the wild woman running naked in the woods and howling at the Moon- the deep waters of sexuality and mystery. She is a shapeshifter. A wolf. A mountain lion. She visits you in the dead of night and brings your to orgasm in the dream realm, and when you wake up the memory is hazy but you know something powerful has been touched inside you. She breathes underwater and is as mysterious as the bottom of the sea. You know her without words.
>>>
:: The Devil :: The Devil can sometimes deal with a repression of desire, and to me has always had a BDSM vibe to it. I think this one depends on your relationship to that kind of imagery and sexual practice, but as a Capricorn (The Devil is ruled by Capricorn), and a big fan of power play, The Devil can sometimes be a freeing card. Reclaiming the divinity and balance of the shadow, of words like slut, whore, bitch, freak, breaks the chains that bind us to our own fear and repression. It's a balancing act. The Devil reminds us that there are more layers and sides to it.
>>>
:: The Lovers :: The Lovers feels like an obvious one because you have to love all the sides of yourself like a lover before you can love anyone else. Getting there is anything but obvious or easy, though. Use a mirror. Look at yourself. This is the real shit. The deep work. It takes a lot of unraveling and excavation to be able to love your body and yourself just as you are. Your best Lover will look back at you eventually.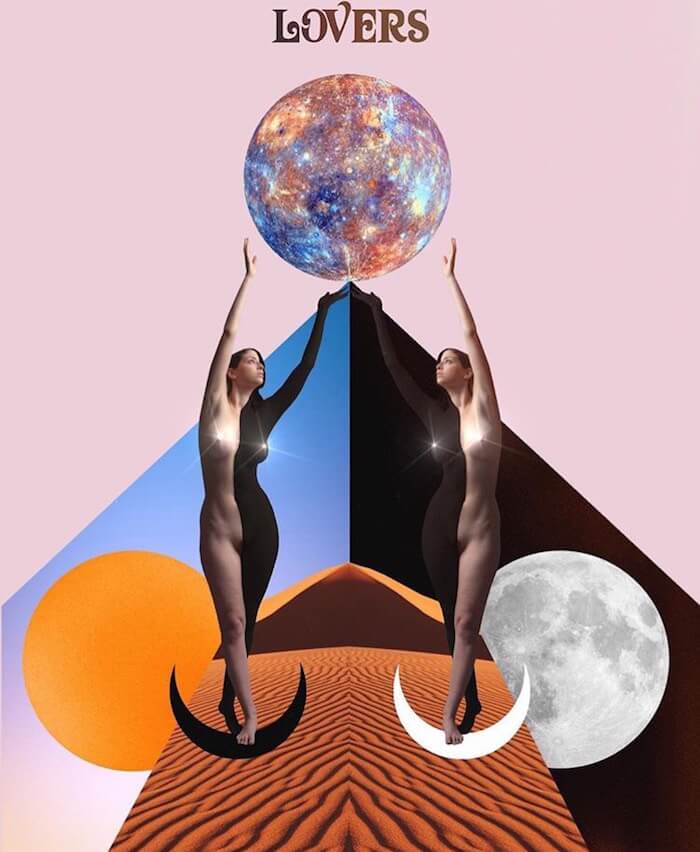 >>>
:: Queen of Pentacles :: Queen of Pentacles is the master of the home and body. An independent woman, she knows what she likes and moves through the material world with the grace of an angelic ballerina. Queen of Wands is known to be the most sexual queen in the deck, but Queen of Pentacles knows pleasure like no one else. Part earth angel, part water nymph, she creates the primordial mud that those Dead Sea masks get their magic from.
>>>
:: Knight of Cups :: Knight of Cups will go down on you first without being asked. Inviting this kind of energy into your bedroom, the person who will massage and caress you slowly, who dreams of drinking you like you're water in the desert, is clutch in truly sinking into pleasure. Find you a man (or woman or non-binary) who can give it to you good.
>>>
:: Page of Wands :: Page of Wands is bursting with potential energy, often creative and sexual. She's ready and willing to try new toys and discover what she likes. She's the teen who just discovered her clitoris and hasn't been told there is something wrong with the amazing feeling that swims through her body when she touches it. She just got her period and is ready to finger paint with her blood. She will make out behind the bleachers and let herself love completely. She writes love songs and sings them without the slightest bit of embarrassment.
>>>
:: Ace of Cups :: Ace of Cups is a pure gift of water, love, communication, and intuition. I often see it as an invitation to masturbate with more loving intention. To swim in your waters and to practice accepting the water gifts from elsewhere.
>>>
:: 10 of Cups :: 10 of Cups is a literal orgasm. It could be something that feels as good as an orgasm, a self pleasure practice that's out of this world, or a partner that takes you to the places of rainforest waterfalls and fireworks.
Alessandra is an intuitive healing facilitator, tarot practitioner, yoga teacher, writer, poet, comedienne and performer based in New York. She will be teaching her Tarot Immersive later this month and currently teaches yoga at Three Jewels, focusing her attention on energetic sensitivity and the pelvic floor. Explore her offerings at Boneseed, and follow her on Instagram.