THE ARIES WAXING QUARTER MOON WANTS YOU TO NAIL YOUR VISION
With a pack of Capricorn planets by her side, the Aries Waxing Quarter Moon wants you to get fierce, take charge, and turn your crystal visions into smokin' hot reality, says Jennifer Racioppi …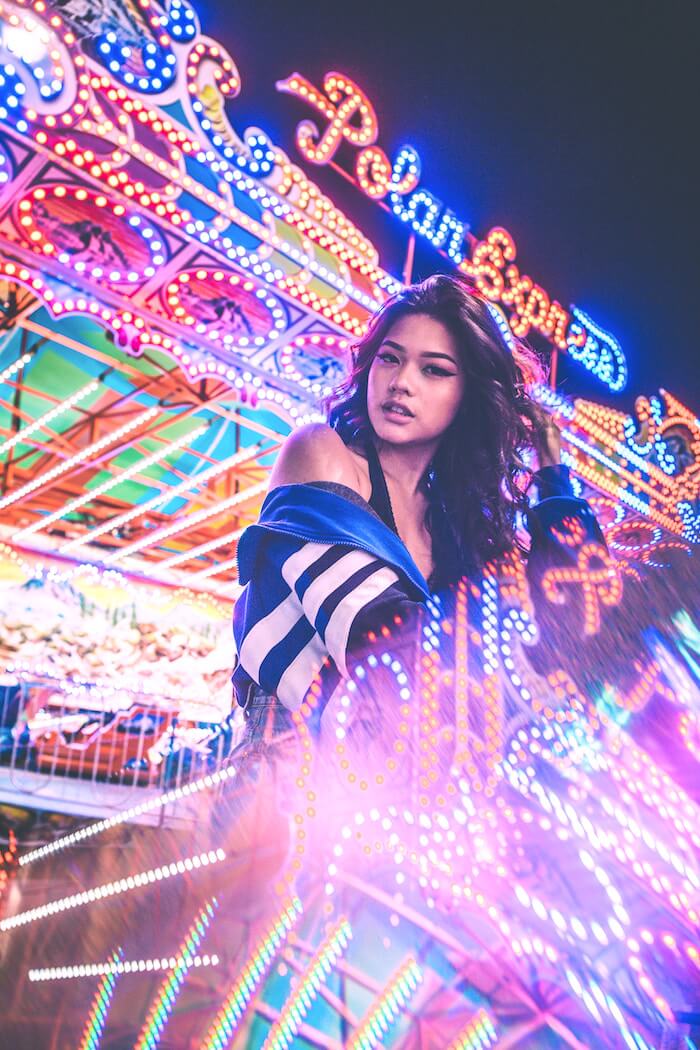 Waxing Quarter Moon :: December 26 2017 :: 4:20am EST :: 4 degrees Aries
As the Aries Moon squares the Capricorn Sun, now's the time to take charge of your life and move in the direction of your dreams … 
Cosmically speaking, we've been through so much over the last few weeks! Since the 18th's Sagittarius New Moon, Saturn entered Capricorn, Mercury stationed direct, AND we experienced the Solstice.
We find ourselves amidst profound transformation, and with so much emphasis now in Capricorn, determination becomes a predominant theme. 
With Mercury still in his retrograde shadow until January 10th, it's essential to decompress from the recent retrograde journey. And with Aries' ruling planet, Mars, making a sweet trine to Neptune in Pisces, we are supported in accessing our dreams and channeling our intuition, which makes this even decompression even more possible. Yes!
As we reach the halfway point between the last New Moon and January 1st's Full Moon in Cancer, this is a crucial time to check in with our intentions and see how we are processing the changes upon us. 
>>>
:: THE SUN ::
With the Capricorn Sun snuggled up next to taskmaster Saturn, Venus, and Pluto, we have a stellium (4 planets in the same sign) that emphasizes pragmatism and structure.
Earthy Capricorn asks us to get down to business. Since we are in the last week of the year, a time when we're meant to dial back and not ramp up, direct your work ethic towards developing your goals for 2018. After all, it's not just a new year; it's a new Saturn cycle too.
:: THE MOON ::
With the Moon in cardinal fire sign Aries, you may feel like you have energy fit to burst– so channel it wisely. Take yourself to an exercise class or the gym. Put music on in your home and dance it out.
If anger rises to the surface give yourself space to express it–pound a pillow and rage behind a closed door if you need to. With Aries' ruling planet, Mars, making a beautiful connection to Neptune in Pisces, there's a significant amount of healing in the ethers. Tap into this. Then take the reins and step into leadership.
The Moon in Aries encourages you to assert your truth boldly, lay down boundaries, and initiate new beginnings. 
:: THE SQUARE ::
A cardinal square between an Aries Moon and Capricorn Sun accentuates a battle between passion (Aries) and pragmatism (Capricorn). This creative and ambitious square offers you a lot of energy and potential to take charge of your life (and your future) –so lean into it.
Both Aries and Capricorn embody massive leadership potential, so lead from within, and assert where you wish to take your life. We're moving through a potent portal rich with the potential to claim our 2018 visions. So let this cardinal-get-it-done-energy motivate you to nail your vision for the next year!
:: THE MESSAGE ::
Allow this Waxing Quarter Moon to support you to process where you've been and where you are going. Let the Aries influence encourage you to move your body and release that which you no longer need. Decompress the lessons, and integrate the wisdom gained. Shake off the stress of 2017.
Then take charge. This Waxing Quarter Moon grants you full permission to become the leader of your own life. 
For more Moon wisdom or to book a coaching session with Jennifer visit Jenniferracioppi.com. And to learn more about how to work with each Moon phase, check out Moon Club, our community of lunar-loving cosmic change makers!