YOUR TOTAL GUIDE TO SATURN IN CAPRICORN
With taskmaster planet Saturn in Capricorn for the next 3 years, it's time to align with your mission, commit to the climb, and get ready to werk, say Numi astro babes Danielle Paige, Rebecca Farrar, Jennifer Racioppi, and Bess Matassa …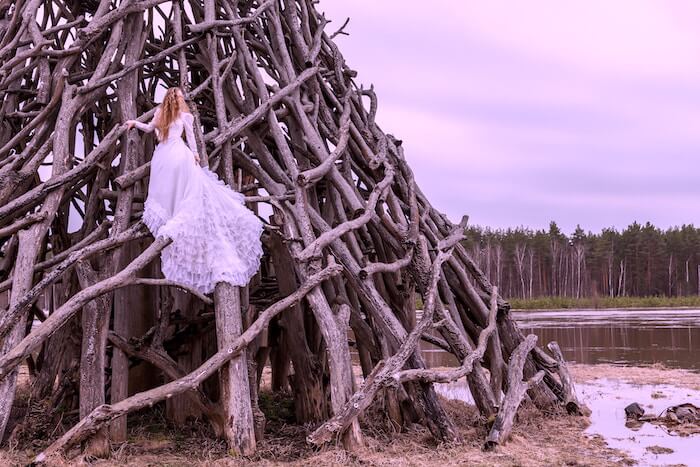 Saturn enters Capricorn :: December 19 2017 :: 11:49pm ET
Saturn enters Aquarius :: March 21 2020 :: 11:58pm ET
Danielle Paige 
"Feel it in your bones …" 
This energy means business—and as Saturn moves into Capricorn for the first time in 30 YEARS, you could literally be feeling it in your bones!
With the planet of responsibility, discipline, and structure shifting into its home sign, we're doubling down on themes of sorting through, taking serious stock, restructuring, and rebuilding when it comes to the areas of our lives that could use a little grounding.
Both Saturn and Capricorn are connected to chronos, a.k.a time here on earth, so this is no time for quick fixes. As you slowly create new structures from the ground up, you'll learn and mature. This energy is connected to karma and your deep lineage, so there can be some ancestral restructuring going on as well, even if it's not obvious at first.
Look to see where Capricorn is in your chart to see which area of your life will be "under construction" and truly commit to building a solid foundation there. And look to where your natal Saturn is placed in your birth chart for the keys to your karmic responsibility in this lifetime (pro tip: this is one of my favorite planets to help clients understand their purpose!) **New to your birth chart? Create one HERE.
Saturn also rules your bones, teeth, and skin. It represents the shell of who we are. Saturn in Capricorn is a time to look at your body in a different way and learn to appreciate it for the ancient wisdom it carries, rather than comparing it to everyone else. This is how it goes with every Saturn transit—we learn to value the aging process and to understand that we only get better with time!
To find out more about how Saturn through Capricorn is directly influencing your personal cycles you can get a reading with Danielle here, follow her on Instagram, or join her women's Facebook group!
>>>
Jennifer Racioppi 
"Prepare for the Fempire …" 
Since late December 2014, Saturn in Sagittarius has been asking us to clarify our vision, our values, and our mission. Now it's time to build upon what we've learned, as the hard work, ambition, and drive of Capricorn seem sexier than ever—especially for any women busy build a Fempire.
Saturn can be tough medicine, but always brings massive gifts if we humble ourselves enough to take it. It's less about brute force, and more about that aligned, prudent action that comes from the genuine, grounded guidance that we hopefully learned during Saturn's transit through Sag (a.k.a. soul goals).
Ask yourself the hard questions first. Am I aligned with my truth? Am I doing this for the right reasons? Am I abusing privilege and power to accomplish my goals? Am I truly taking a stand for others or am I simply self-serving? Newsflash: self-serving ambition won't fly over the next three years.
With Saturn joining Pluto (lord of the underworld) in Capricorn, we can expect the distorted underpinnings of power to be further exposed. No doubt we'll experience a reinvention of the way we view hierarchy. May the patriarchy fall! May we find our truth from within! May we learn to honor and respect all of our cohabitants on this planet.
Here's to soul-driven ambition, discipline, grit, tenacity, and resilience, and the goodness and grace to release our egos as we walk through this next chapter of history together on planet Earth.
For more Moon wisdom or to book a coaching session with Jennifer visit Jenniferracioppi.com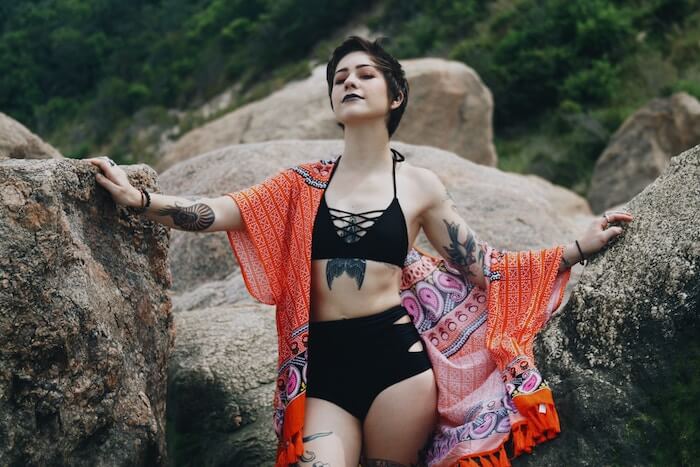 Rebecca Farrar 
"What legacy do you want to leave?" 
Saturn's move into Capricorn signifies a reality check for the collective around what legacy we will leave for the next generation. And as we build towards Saturn's meet-up with Pluto in 2020, we may be faced with the realities of what we have destroyed … mainly our planet.
While Saturn does have a reputation of being a bit of a killjoy, this is more about the willingness to collapse the structures that no longer work (both the Berlin Wall's construction and destruction occurred when Saturn was in Capricorn).
Though it may involve some uncomfortable dismantling of outmoded power structures, Saturn's movement into Capricorn reminds us to elevate the elders who have earned their seats. To take responsibility. To build new structures. And to make commitments for the future that will serve Earth and all her inhabitants.
For more cosmic musings, check out the "Wild Witch of the West" on Instagram and Facebook. 
>>>
Bess Matassa
"Luxurious labor & hard-won haute couture …" 
Pour the after-dinner liqueurs and settle into the supple, leathery sensation of hard-earned fireside chats, après-skiers. This year, the cosmos has truly saved the best for last …
In its home-base sign of Capricorn, Saturn unveils the laborious luxe of rough-hewn diamonds, fine wine grapes, and truffle butter, that are all the more decadent and delicious because of their sensuous struggle. Ruled by the Tarot's Devil card, she connects us not only to the limits and boundaries of having a body, but also to the luscious sensations that we can feel deep down in our bones.
So lay out your silk dressing gown and lace up your steel-toed boots. The things worth having are worth fighting tooth and gel-tipped nail for. 
Saturn in Capricorn Mantra: If it's worth it, you better work it.
Theme Song: "And now we're standing face to face/Isn't the world a crazy place?/Just when I thought our chance had passed/You go and save the best for last—Vanessa Williams, Save the Best for Last.
Style: Basic Instinct's Sharon Stone meets Old Hollywood Marlene Dietrich on an alpine train. Impeccable tailoring, sharp stilettos, high-waisted mini skirts, silk scarves, slicked-back hair, snow white turtlenecks, and statement jewelry.
Flavors: Haute gastronomy and icy sweetness. Think high-end tasting menus, hard-earned honey, Kobe beef, crème brûlée, snow cones, saffron, and truffles.
Want more juicy cosmic insights and sensory explorations? Arrange an astrology reading or private event with Bess here and follow her on Instagram.