THE LEO WANING QUARTER MOON WANTS YOU TO GET RADICALLY REAL
Before we can harness the full possibilities of the upcoming New Moon, the Leo Waning Quarter Moon asks us to clean out our closets, and get real to get radical, says Jennifer Racioppi  …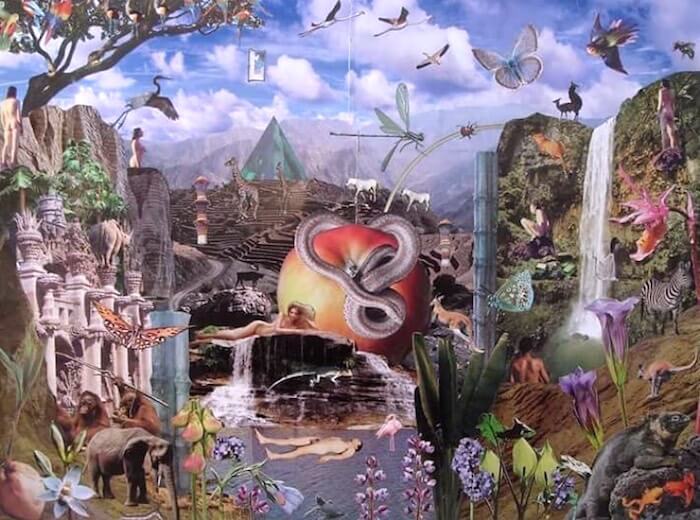 Waning Quarter Moon :: November 10 2017 :: 3:36pm EST ::  18 degrees Leo 
Between now and the 18th's Scorpio New Moon, innovative breakthroughs abound!
One day after this Waning Quarter Moon, disciplinarian Saturn forms a perfect trine to revolutionary Uranus. As these two planets meet up for the third and final time over this past year, real, serious change becomes possible.
This juicy aspect is then followed up on the 13th by Venus, the ruler of love and beauty, colliding with good luck Jupiter in Scorpio, initiating a new cycle around love and money.
So power up and work productively with this cycle of growth as you prep for the 18th's radically change-making New Moon …
>>>
:: The Sun ::
With the Sun moving through penetrating Scorpio, now's the time to explore what's holding you back. Scorpio supports taking an in-depth look within.
As the Sun squares both the North and South Nodes, it's essential to stay humble. Take a look at how you are showing up in the world to see how (and what) you can shift. Drop your defenses and get real.
:: The Moon :: 
The Moon in playful Leo asks you to find the levity and joy that surrounds you. This Waning Quarter Moon conjoins the North Node of fate and destiny, revealing that your emotional world holds the key to your most fulfilling future. So go there, take a look within, and then elevate.
News flash: you are cosmically supported to do just that! Don't argue with the Universe. Stay humble and flexible.
:: The Square ::
As the Moon moves through this square, you may need to embrace struggle as a path to change. Given that the Sun is in a t-square with the nodes of fate, this might not necessarily feel easy. If you stick with it and get the lessons you need to receive, you'll be ready to open up to more significant gifts on the New Moon, and even more immediately when Saturn and Uranus trine on the 11th, and Venus and Jupiter conjunct on the 13th.
:: The Message ::
Fiery Leo in a square to Scorpio signals a time to surrender that which you no longer need. As you step into the next frontier of your success, consider what stands between you and your desired outcome, and what needs to be shed.
Doing so ensures that you'll be confidently primed to step into the next phase of growth on the New Moon, when radical change awaits you!
For more Moon wisdom or to book a coaching session with Jennifer visit Jenniferracioppi.com. And to learn more about how to work with each Moon phase, check out Moon Club, our community of lunar-loving cosmic change makers!