EDUCATING SYRIAN YOUTH, RETURNING WITH TRUTH
As the reign of terror wages on, poet-activist Lisa Luxx says she can no longer be silent. Join her journey to Lebanon to educate Syrian youth, and help pave the way towards new worlds …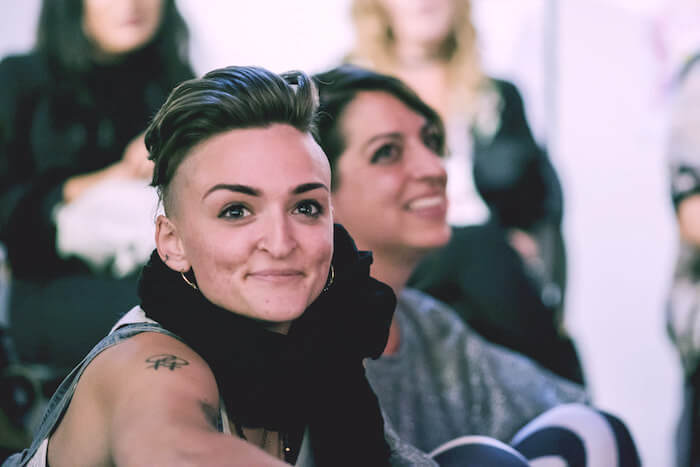 From the cradle of civilisation sprung everything you know. The context of every story you've been told. And for the past six years the cradle which birthed the youngest part of us, has been turning into a black hole. I'm talking about Syria. The seed from which society was grown.
Where a peace march for liberation has ended in a reign of terror. Violence so extreme, you wouldn't think it could be contained in 2017. A darkness so thick, we could all fall into it.
In 2011, a peaceful uprising against an oppressive government began. The government responded with bullets. Since then, a country built on tolerance and cultural differences has become divided into many violent factions, each funded by a different foreign government with their own wicked intentions: Russia, Saudi, the US, and the rest are sat around Syria like it's a chess board.
Citizens have, for a while, been cut off from basic human resources like food and water. Activists have risen, and been tortured. Those who have escaped, have lost everything they had and everyone they knew. The whole situation split into so many pieces, there is no longer a clear solution. And there are children from Syria, now, who know nothing but this. For it is the only 'normal' they have witnessed.
So complicated. So 'far away.' It is easy to turn our heads, run a rose water bath, and get lost in our comfort. But I believe the spiritual purpose of the Internet is to usher in global awareness. I believe we were born in these times because it is our generations' responsibility to honour this. I also believe that safety is our most valuable asset (an asset because it can be taken away at any moment).
So every day, when I think about Syria, I having been asking myself: how can I share the wealth of my safety?
A couple of years ago, I was nominated for a Peace Poetry Award, and at the ceremony a Syrian refugee named Sleman spoke of his escape: "though my body is now here, my soul is still in Syria." Every cell in my body became an eye, opening. A remembering awoken in my own DNA.
For I too am Syrian, on my birth father's side. I was born and raised in England in an adopted family; happy, safe, comfortable. But I feel the shelling and screams of Aleppo, Homs, and my patrilineal homeland, Damascus, in my bones. And I hear the silence of the West.
So in December I will travel to Syria's neighbouring country, Lebanon, to volunteer with refugee children and teenagers in Shatila. I will be teaching English and the arts. It's not that I believe education can solve a problem like Syria. I don't. It won't. But I know that language and creativity can pave roads to new worlds.
Writer and translator Lina Mounzer asks if using writing to make sense of war "is the desire to know or the desire to be known?" It seems to me it is both. To translate your story through language and arts is to know your experience is seen, your truth valid, and that your heart has been heard.
Our governments here won't lead the way. So why can't we— the wise witches of the West— put our power into making those roads manifest?
While I am in Lebanon, I'll be collecting the stories that wish to be told, and translating them into poetry that I can share back home. Behind the headlines are 23 million truths. It's those voices I hope to give a platform to.
I believe that only when our eyes are open, can we begin to let the light in. That change will only come from direct action. That when faced with a black hole, we must hold hands. That together, our strength will dwarf that which we withstand.
Lisa will be volunteering in Lebanon with the support of a Gofundme campaign. Please support her and donate HERE. You can also follow Lisa's journey on Facebook, Instagram and Twitter.