THE CANCER WANING QUARTER MOON WANTS YOU TO TAKE A STAND
The 2017 Cancer Waning Quarter Moon asks us to tap into our intuition, activate our inner warrior, and fight for our right to come back home to ourselves, says Jennifer Racioppi …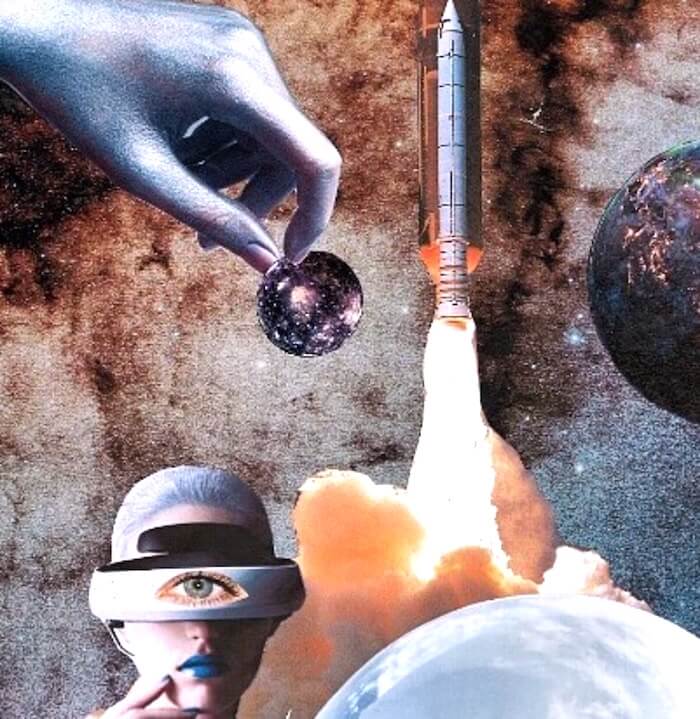 Waning Quarter Moon :: October 12 2017 :: 8:25am EST :: 19 degrees Cancer 
As the Moon makes her way back towards new again, the waning period is a time to let go, release what's no longer working, and tap into your subconscious spiritual needs.
This particular Cancer Waning Quarter Moon occurs just days after Jupiter, the most massive planet in the solar system, moves from Libra into Scorpio, where he'll stay until November 2018.
Jupiter in Scorpio assists with psychological and subconscious excavations, while Cancer is the sign ruling our subconscious emotional body. This is a week to allow yourself to feel all the feels. And then to use this Waning Quarter Moon to listen to your intuitive voice, and stand up for yourself and your heart's desires!
>>>
:: The Moon ::
With the Moon in sensitive Cancer, now's the time to come home to yourself, make peace with your emotions, and build internal security.
However, as the Moon opposes Pluto in Capricorn and squares the Sun in Libra, this process might feel tinged with anxiety. How to work with this energy? Read on …
:: The Sun ::
As the Sun sextiles the North Node in Leo, you are being supported to rise into the highest calling of your life. NBD, right?! With the Sun squaring both the Moon and Pluto, the path doesn't feel straightforward. It might even feel contentious …
The solution? Remember that this is all cardinal energy, which initiates action, so don't be shy! Despite the Sun being in peaceful Libra, it's essential that you act right now in alignment with your own needs, and not of those of others.
:: The Square ::
The Sun/Moon square is helping you get clear about what needs to be released before the October 19 Libra New Moon.
Because of the Cardinal T-Square in the sky (involving the 3 cardinal signs of Libra, Capricorn, and Cancer) we can look to the 4th "missing" sign for answers: Aries encourages active movement and courageous leadership, so use these qualities to support you as you work with this contentious energy.
:: The Message ::
To deliver on the promise of this Cancer Waning Quarter Moon to come home to yourself, you must activate the Aries within. Call forth your inner warrior. Use this exercise of powering up to release any tension in your body.
Don't be afraid to take a stand. On this Cardinal Waning Quarter Moon, you must!
For more Moon wisdom or to book a coaching session with Jennifer visit Jenniferracioppi.com. And to learn more about how to work with each Moon phase, check out Moon Club, our community of lunar-loving cosmic change makers!