LIBRA SEASON 2017: A DANCE WITH DUALITY
Libra season 2017 invites us to embrace duality, and seek our highest aspirations in sacred partnership with the Cosmos herself. By Bess Matassa. Main image: DVF AW17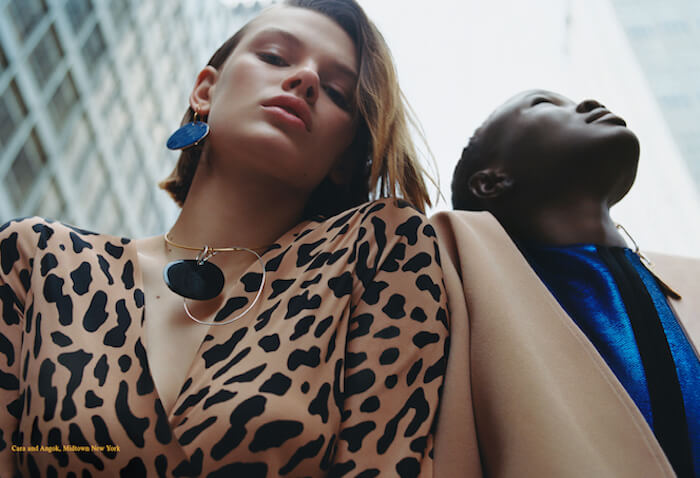 Sharpen your topiary shears and curry comb your unicorn manes, cosmic queens. Libra Season rides in regally to take back the castle, dressed in silky white satin and brandishing the sword of bejeweled justice. The zodiac's aspirational aesthete infuses the everyday with a higher love, and shows us all how it could be when we commit to chasing the ephemeral trail of the most dazzlingly distant stars.
But as we stand on this yearly seasonal precipice between day and night, it's time to learn how to appreciate the darkness and the light, and to grapple with the contradictions and complications of colliding with opposition. When we truly commit to communion, we risk collapsing the great divide between what's ours and what we disavow, and sacrificing some of our crystal visions to allow others, and ourselves, to be exactly as we are.
So slip into both your lace and your leather, and saddle up your mythical creatures for the race towards the rainbow. In this precariously precious place between the confectionary clouds and the hard packed earth, we can catch the light just so.
When we commit to living this daydream together, we are brighter and more blindingly beautiful then we could ever imagine.
>>>
The keyword: Relating.
The song lyrics: Love lift us up where we belong/Where the eagles cry/On a mountain high/Far from the world below/Up where the clear winds blow – Joe Cocker, "Up Where We Belong"
Check out Bess' Libra Season Playlist, complete with dynamic duos, romantic mashups, and vocal encounters.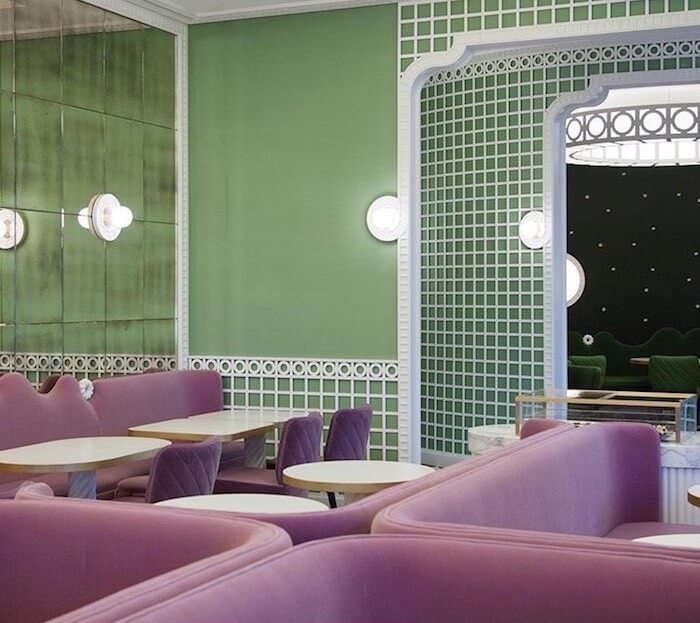 The color palette: impressionistic hues and Malibu tones. Sophisticated pinks and soft grays, refined aquas and violets, whip cream whites, and camera-ready sunsets.
The style: modern monarchy meets Parisian salon. Windswept scarves, button-down blousons, bell sleeves, ruffled blazers, tights & ballet flats, casual culottes, and finely-detailed florals.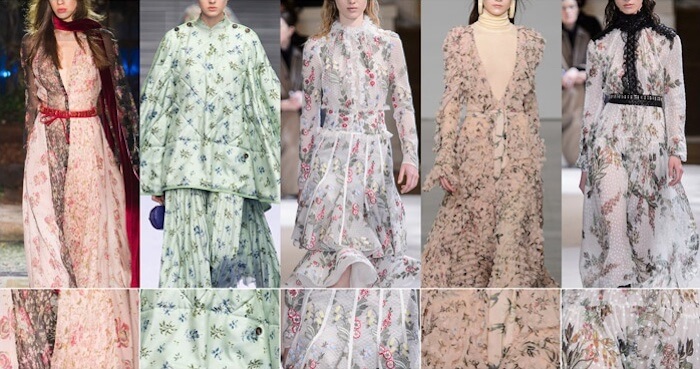 The scents and flavors: perfect pairings, curated bouquets, and epicurean presentations. Black and white cookies, macarons and madeleines, honey and lemon, carefully cultivated orchids, edible blooms, and small plates.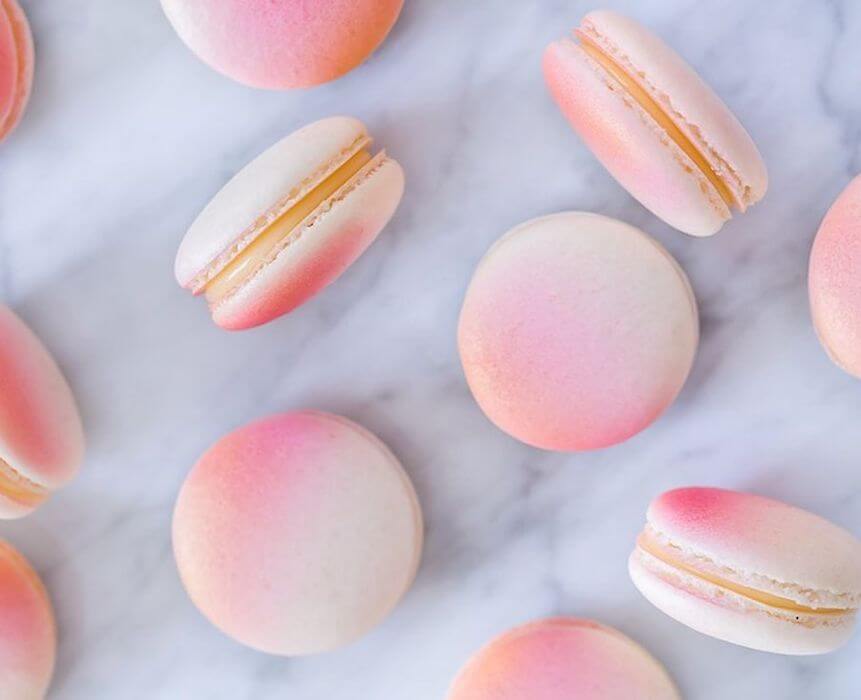 The healing: cultured evenings and high-minded musings. Wine and food pairing menus, gallery expeditions, figure drawing classes, jazz ensembles, and ballroom dancing.
>>>
Sensuous Invitation of the Month: Classic Combos for Your Venus Sign
Ruled by Venus, Libra takes the vibration of the love goddess into the realms of "higher," cerebral love.
In our chart, she reveals our fairytale romance with the world, where we can uncover the sheer pleasure of aesthetic inspiration, and how we can harness relationship to evolve past our strict notions of personal taste.
Ignite the energy with a dynamic duo to feed your inner and outer partners.
Venus in Aries
Libra season invites you to delight in the stripped down sensation of fresh relationship perspectives and courageous compromise. Classic Combo: Jeans & a Tee Shirt. Celebrate an on-the-go combo that feeds your minimalista aesthetic.
Venus in Taurus
Libra season invites you to complement your sensory pleasure seeking with some more cerebral imaginings. Classic Combo: Bed & Breakfast. The ultimate partnership of feasting and dreaming.
Venus in Gemini
Libra season invites you to revel in your desire for narrative and start crafting the next step in your own love story. Classic Combo: Movies & Popcorn. Innocent snack explosions meet larger-than-life tales.
Venus in Cancer
Libra season invites you to mix your desire for emotional safety with some exploratory wanderings into wilder dreamscapes. Classic Combo: Surf & Turf. Ride the tide while knowing that you can always drift back to solid ground.
Venus in Leo
Libra season invites you to blend your monogrammed hearts with the strength to go the distance for love, even when it challenges your egocentric craving for pure adoration. Classic Combo: Sugar & Spice. A beauty bar combo that lets both sides taste sweet.
Venus in Virgo
Libra season invites you to action your ideals in the wide world with a trust in the self-sufficient sensation of lasting commitment. Classic Combo: Bread & Butter. Power up with a simple meal that's both hard-earned harvest and creamy indulgence.
Venus in Libra
Libra season invites you to explore the gap between fantasy and reality without losing one ounce of your romantic lust for future ideals. Classic Combo: War & Peace. Mix your notorious urge for compromise with some necessary embattlement.
Venus in Scorpio
Libra season invites you to infuse your penchant for probing intimate darkness with some softer expectations for a brand new romantic daybreak. Classic Combo: Night & Day. Wander out after midnight but don't miss out on the glory of sunrise.
Venus in Sagittarius
Libra season invites you to pair your footless adventuring with the crystal clarity of a purposeful love mission. Classic Combo: Roadtrips & Playlists. Top-down riding meets careful curation.
Venus in Capricorn
Libra season invites you to celebrate a flavor of amorous striving that's infused with the pure and simple beauties of partnership in the present. Classic Combo: Manis & Pedis. The durational labors of nail art mix with the pampered treat of buffing your hard-working extremities.
Venus in Aquarius
Libra season invites you to balance your urge for panned out, cerebral relating, with some close-at-hand celebrations of the person who stands before you. Classic Combo: Thunder & Lightening. Distant weather patterns meet close snuggling during the storm.
Venus in Pisces
Libra season invites you to let your boundaryless urge to merge be informed with a clear sense of the line between yourself and a lover. Classic Combo: Pina Coladas & Getting Caught in the Rain. Blended beverages meet the clarity of rain water and the sun that shines on you both, together and apart, in the aftermath.
Bess is available for private readings and astro-themed events. Connect with her at Mojaverising.com