HEALTHCARE VS. THE WELLNESS INDUSTRY
What's worse, a broken healthcare system or the elitist wellness industry? One thing is clear—it's time for a healthcare revolution, says Ruby Warrington …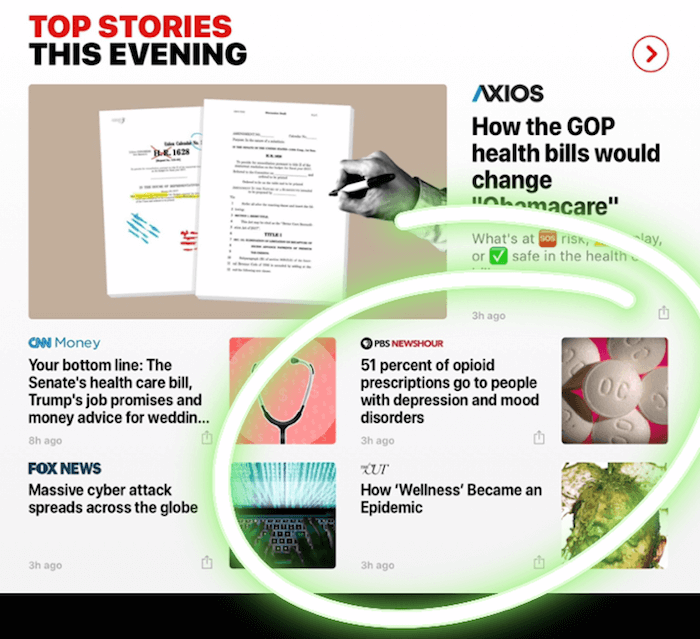 Seeing these two articles next to each other in my news feed this week really struck a nerve. The wellness industry comes up for yet more criticism and ridicule in a lengthy article in New York magazine … while mainstream America continues to medicate itself to death over conditions that can very often be treated successfully with diet and lifestyle changes.
As reported by PBS Newshour, over 50% of opioid prescriptions go to people with depression and mood disorders—prescriptions which have contributed to the incidence of death from opioid overdose having quadrupled in the USA since 1999. Of the 33,000 who died from opioid overdose in 2015, nearly half involved an opioid prescription.
"We're handing them out like candy," says an MD in the PBS piece. Candy, or rather poor diet in general, being another leading contributor to chronic conditions in this country. Heart disease still kills more Americans than any other illness (1 in every 4 deaths). Worldwide, 350 million people now live with diabetes—with 1 in 10 healthcare dollars spent on managing the disease.
All particularly resonant RIGHT NOW, as this was also the week that the American Health Care Act was predicted to raise healthcare premiums for the most at risk populations—in the name of reducing taxes for the wealthiest few.
With this in mind, I can see why it still feels cool to take Amanda Chantal bacon to task for peddling extortionately-priced miracle wellness "dusts." But beyond the OMG-she's-peddling-snake-oil witch hunts, Amanda and wellness industry pioneers like her are actually the forerunners in what basically HAS to be a healthcare revolution.
After all, if those increased health insurance premiums are only going to cover yet more prescriptions, isn't the real "solution" to work on providing alternative "wellness" options to America's most vulnerable?
Yes, $65 is a lot of money for powdered mushrooms that may or may not make your hair shiner. The fact the Goop Summit in LA last month appeared to be attended exclusively by white women with expensive blonde highlights and time on their hands to get high on vitamin drips also leaves a nasty taste (kinda like Stevia).
These people are not necessarily "at risk" of developing the chronic conditions that keep millions of low-income Americans enslaved to a healthcare system that does not serve them. (Although, let's also not forget that "depression and mood disorders" tend to be pretty indiscriminate when it comes to the size of your bank balance.)
But rather than waste more time, cynicism, and column inches decrying the "haves" for making choices that, frankly, a lot of us might make if we had the resources—the time is surely NOW to dedicate more of our precious life force energy to figuring out ways to make the conversation about wellness more accessible to all.
After all, if being "well" is all our birthright, then isn't it also all our responsibility to contribute to the wellbeing of the collective? (Yes this includes you, cynical lifestyle editors.)
If you want to get inspired, check out what Numinous contributor Eddie Stern is doing bringing the tools of yoga and meditation to schools. Or my friend Jessica Murnane, on a one-woman mission to get America eating at least one plant-based meal a day.
And The David Lynch Foundation, who have taught transcendental meditation (proven to help with PTSD, for example) to hundreds of thousands of veterans, at risk kids, and women survivors of domestic abuse and sexual assault. (The part that gets overlooked when they're "accused" of ripping off rich white people by charging those who can afford it for tuition.)
But you don't have to be a celebrity or have a million-dollar fund-raising operation to do your part.
On a peer-to-peer level, one reason Alexandra Roxo and I started Moon Club was to make the sisterly emotional support and self-healing tools we had found at moon circles and workshops in NYC and LA available to everybody, regardless of location.
Meanwhile, a lot of our members are also awakening to their own innate desire to work as healers within their local communities, and are using the group to support them as they build their own businesses and side projects to bring this work to life. So beautiful to witness!
Bottom line? Taking responsibility for your own wellbeing, and modeling the positive effects of whatever choices this means you end up making to your own family, friends and colleagues is really where it's at. To quote Rha Goddess from Monday's post on spiritpreneurs: "To tip the world, it will take all of us." Same goes for healing the world, too.