A SENSORY EXPLORATION OF PISCES SEASON
Pisces season 2017 invites in the energies of Universal love. Time for a group hug with the cosmos, say Cara George & Bess Matassa of Mojave Rising…  Main Image: Sue Lyn Ting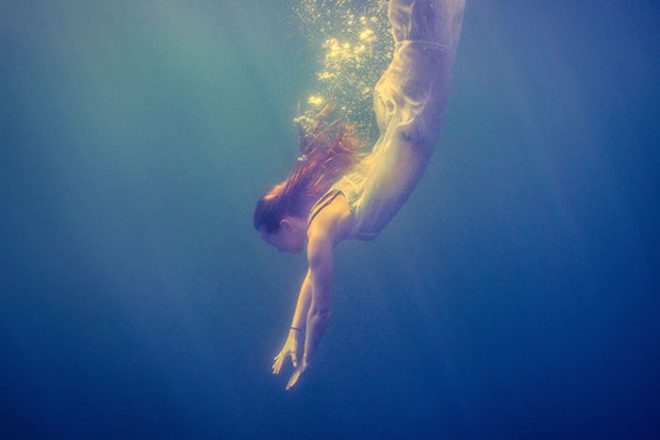 Pisces season beckons to us from far beyond the edge of the infinite ocean. The zodiac's ombréd siren expands the definition of "romance" by dissolving our heart's boundaries completely, and initiating us into a radical form of love through total allowing.
As we surrender to our sparkling status as deliciously tiny specks amidst a vast carpet of stars, we cannot help but believe in the mysterious majesty that exists just beneath the seemingly mundane.
What would it mean to trust into the subtlest sensations of the unseen world? How can you render yourself fully permeable, and tenderized, and oh-so-soft without fearing the loss of your own story or ego? Melt. Dissolve. Drift away. Come undone completely. Because you already exist absolutely everywhere.
The keyword: Romance.
The song lyrics: "We'll put out to sea and we'll perfect our chemistry/And by and by we'll defy a little bit of gravity/We'll get there fast and then we'll take it slow/Way down in Kokomo"—The Beach Boys, "Kokomo"
Check out our Pisces Season Playlist, complete with yacht rock, tropicalia, and expansive 80s dreaming.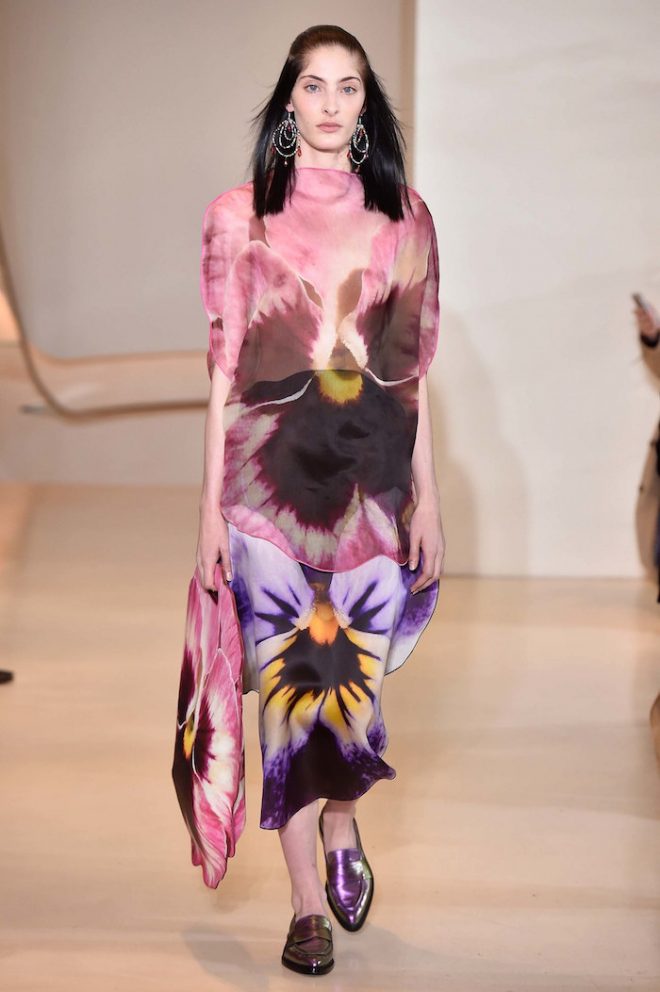 The color palette: Iridescent, soft-focused, and translucently transcendent. Blush, violet, and turquoise ombré, white sparkles, and watercolor conch shell creams.
The style: The Little Mermaid in Malibu. Nude bodysuits, halter tops, raffia bags, balayage, dewy skin, beachcomber jeans, and waterproof plastic jellies.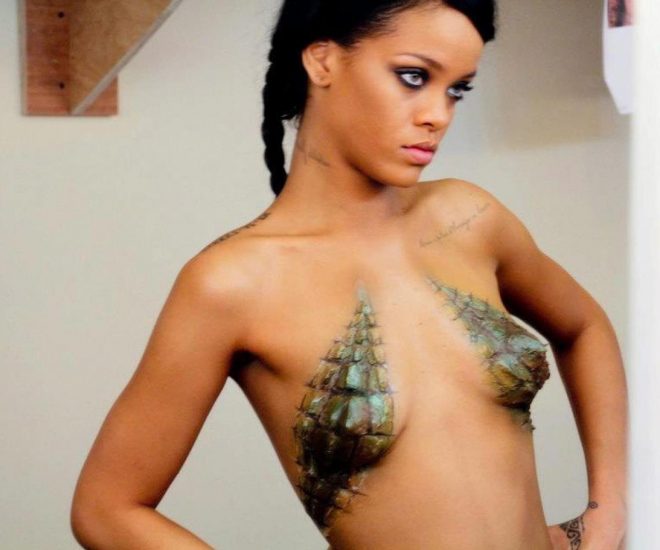 The scents and flavors: Ephemeral, fusionary, and deeply mystical. Cucumber-infused water, foamy desserts, wet mossy "chypre" perfumes, patchouli, and the evanescence of incense.
The healing: Boundaryless and dazzlingly macrocosmic. Sound baths, sensory deprivation tanks, and wanders through crowded cities or at the foot of mountains where you can feel deliriously small.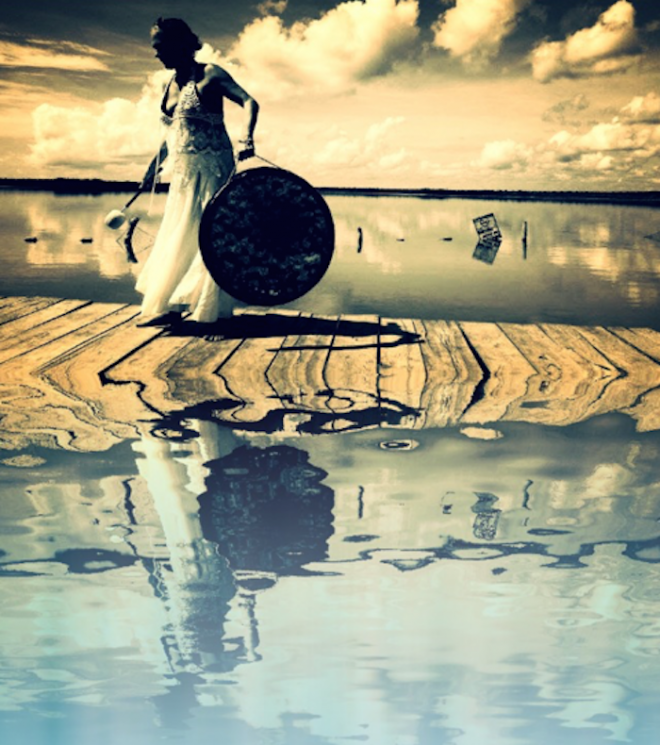 ###
Work the Pisces season vibes in your life, with our Sensuous Invitation of the Month: Expansive Excursions
Aries
Pisces season invites you to let "allowing" become a new form of inspired action as you realign your willpower with the world as it is. Excursion: Intrepidly explore the icy wilds without having to steer the boat on an Alaskan cruise ship.
Taurus
Pisces season invites you to move beyond the material into the subtle sensations of the invisible realm. Excursion: Explore spiritual habitats with an epic buddhist temple pilgrimage on Japan's Island of Shikoku.
Gemini
Pisces season invites you to delight in emotional possibilities as you tenderly expose your heart in one-million ways. Excursion: Celebrate the full-range of feeling on Rio De Janeiro's smoking hot beaches and scintillating streets.
Cancer
Pisces season invites you to feel it ALL without taking anything too personally. Excursion: Channel the intense memories and history of the Southwest's Four Corners Monument while letting the desert vistas give you a panned-out perspective.
Leo
Pisces season invites you to trust in your fullest glow, even when it's not reflected by the world.
Excursion: Lose yourself to Tokyo's mega-city crowds, and discover the shining expansion found in accepting your status as a speck.
Virgo
Pisces season invites you to let it loose and revel in the madness without imposing a method. Excursion: Come undone amidst the creative chaos, crumbling vitality, and raucous revelry of Naples.
Libra
Pisces season invites you to soften judgement and assessment, and simply let it all be. Excursion: Relax with salty waves and SoCal strangeness in Venice Beach.
Scorpio
Pisces season invites you to discover a lighter form of emotional fusion, where intimacy doesn't always have to equal full-throttle intensity. Excursion: Delight in Paris' classic romance, impressionist art, and pastel macaroons.
Sagittarius
Pisces season invites you to have complete faith in whatever feels right, right now, without having to seek and sift through alternative philosophies. Excursion: Trust into the solid religious and political foundations of Turkey, which still sits at the gateway between geographies and cultures.
Capricorn
Pisces season invites you to dissolve structures completely and toss out the notion that your worth must be laboriously built. Excursion: Sail away into Tahiti's turquoise lagoons and shifting, black sand beaches.
Aquarius
Pisces season invites you to infuse your penchant for out-there thinking with a strong dose of "irrational" feeling. Excursion: Immerse yourself in New Orleans' wickedly weird mashup of darkness, light, voodoo magic, haunting humidity, and overgrown swamps.
Pisces
Pisces season invites you to "check in" rather than check out, as you explore how to swap evasive escapism for emotional presence. Excursion: Ground down and sink your teeth in with flamenco stomping, meaty red wine, and dramatic acts of endurance in the autonomous region of Andalusia, Spain.
Want more juicy cosmic insights and sensory explorations? Arrange an astrology reading or private event with Mojave Rising here or follow them on Instagram.