HOLY F*CK: LIVE AT THE MOTHERSHIP FESTIVAL
Ahead of her appearance at the MOTHERSHIP festival in Joshua Tree, Alexandra Roxo chats to founder Laura Wise about feminism, kundalini, and kink…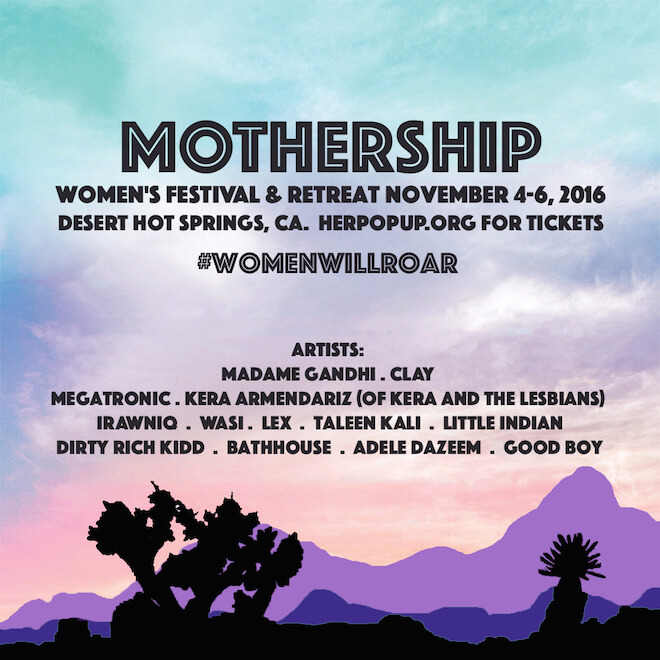 High vibe festivals are everywhere. From Wanderlust to Symbiosis to Spirit Weavers—there's a festival for ever breed of seeker. Or is there? MOTHERSHIP—happening November 4-6th in Desert Hot Springs, CA—is unique in that it's feminist AND queer AND spiritual. You can do yoga , celebrate sacred adornments, and then go to a Kink workshop. Amazing, right?
I sat down with the founder (who is also an activist and therapist) Laura Wise to get the deets.
ALEXANDRA ROXO: What can we really expect at a festival like MOTHERSHIP?
LAURA WISE: Women are so typically the caretakers. It is engrained in us to be sweet/kind/giving and that is why self-care is so important. Mothership is full of healing elements and ways to explore your spiritual side. Sierra Dowd is running a "Circle of Release" exercise in which participants can work to release negative aspects of their lives. We have reiki healers, chakra aligning yoga, punk rock yoga, meditation, nature hikes, stargazing (there will actually be a meteor shower during this time!) and lot's more…
AR: How did the idea for Mothership emerge?
LW: MOTHERSHIP is the event I've always wanted to attend. After visiting some pretty magical festivals and gatherings and learning that the pool of women's festivals is teeny-tiny and nearly extinct, I knew that this was a need I wanted to meet. Women thrive when we unite and work together. We learn from each other and we empower one another. I knew that if I created something fun—with a side of empowerment—there would be an audience for that. This is the era of a fresher, more inclusionary feminism, and I really want to have a hand in building that.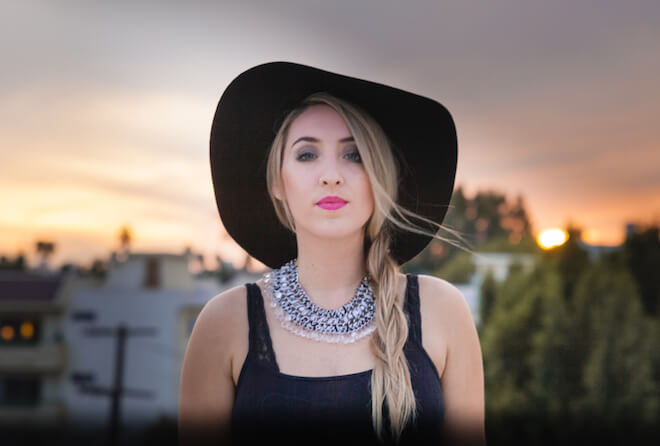 AR: How is it different from other female-focussed festivals or retreats?
LW: One thing I knew was crucial in the creation of MOTHERSHIP was that it was trans and gender-queer inclusive. If you take a look back at the history of women's festivals—the most established being the Michigan Womyn's Festival which ended several years ago—there was a clash in new and old thinking. They didn't allow trans women to attend and the younger generation wasn't okay with that. We wanted to correct that and update the idea of a women's festival.
AR: What kinda gal is your typical attendee?
LW: She doesn't exist! The MOTHERSHIP crowd is  diverse and forward-thinking. But our participants all have an appreciation for idea exchange, art and letting loose. We have a lot of interesting, smart women involved and the thing I'm most excited about is seeing all of these great minds culminate & celebrate!
AR: What are your wildest hopes for the weekend?
LW: My personal goal is that everyone leaves with a little less shame and self-doubt, and a little more personal pride. I hope that MOTHERSHIP can serve as a reminder to us all to celebrate & empower the women around us. I hope that the gal who thought the event sounded fun, and didn't know much about feminism, leaves saying "yeah I'm a feminist and I have every right to be proud of that."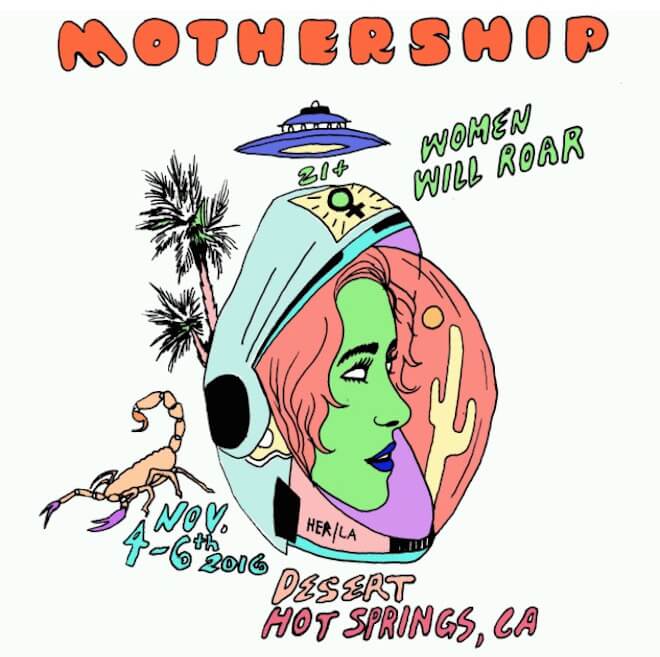 AR: Any must-see workshops?
LW: Gosh I really want to brag about everyone involved, I am stunned at the level of awesome-ness!  We have a lot of unique workshops happening, including a self-adornment area with tons of free costumes, accessories and body paint/glitter etc. paired with a Self-Love Photographer, to help you get just the right photo to document your experience. There's also an intro to kink and BDSM sex workshop, which I know a lot of people are curious about. Late-night we will be having a silent disco…and then there's the musical lineup—which is also pretty epic!
PLUS our very own Numi Alexandra Roxo will be speaking on Saturday night at the HER Talk: Women's Sexuality in the Media panel. Get your tickets at this link—Numinous readers get 10% off with the code "MOON"!