STRONG EYE ASTROLOGY OCTOBER 31—NOVEMBER 6
A weekly horoscope for your sign, direct from the third eye of Sandra Sitron—a.k.a. Strong Eye Astrology…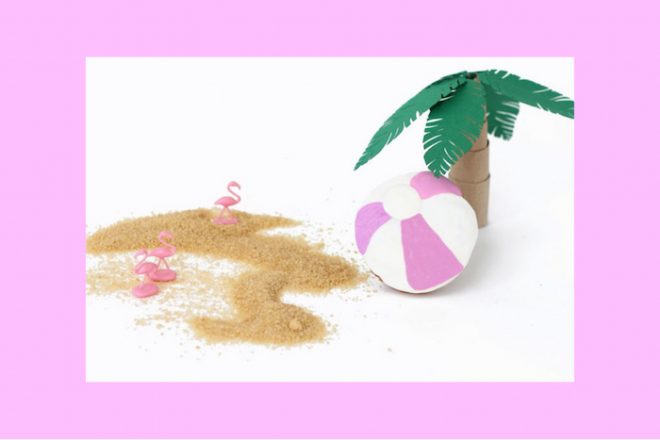 Scorpio :: Scorpio Rising
Watching a beachball blow across the sand. You have an opportunity this week to uplift yourself. Follow your heart. Don't despair. Don't overthink. Don't get caught up in the stress of daily details. Lift yourself up. Do it consciously. As you put yourself in a consciously higher mindset, you will find that the momentum does the rest. This week is a reprieve. Use the energy to heal yourself. Turn your attention toward fun and creativity. Remember that you are here to play and enjoy.
Sagittarius :: Sagittarius Rising
The tadpole waits. You are in a holding pen. Waiting for your next big move. But at the moment there is stillness. Take this time s a chance to go deep into your old stories and forgotten emotions. Find stillness within yourself as you prepare for transformation. Remember the little child version of you who needs just a tad more love. Time doesn't really exist, so go ahead and smother your inner child with love and attention. Give her everything she missed. This is how you heal on deep levels.
Capricorn :: Capricorn Rising
A fire in the field. You're starting a movement. It's rich and it's ripe and the time is now. Feel the surging in your heart. The ideas that are whirling around you are pointing you in the right direction. The ideas that you have can catch on like wildfire. Focus on the support that you need from your community. Believe that you can be supported. Believe that your ideas are good enough. Start a fire.
Aquarius :: Aquarius Rising
Hand marks in the soil. Put your hands in the ground and prepare for handstand. Prepare to connect with the earth that supports you. Prepare to support yourself in a new way and reach a new height. Right now is a time for you to feel really grounded. And as you open up in this way, you will find that it has a positive effect on your career. This week, focus on stability. Remember that it does come from within. It comes from your sense of self-worth. Look yourself in the mirror and remind yourself that you are worth it. You are worth getting paid what you deserve. You are worth the achievements that you value. Know this. And then use that sturdy base to reach for great heights.
Pisces :: Pisces Rising
Balancing on the edge of the diving board. If you're feeling antsy it's because you're primed to make some changes. Ready yourself for new inspirations to come your way. Your work right now is to connect with what's really important to you. Have you ever defined your top five values? Find a list of values and delineate the ones that you hold closest to your heart. Make these values your north star. Moving forward, you'll want to keep these priorities in mind while making decisions.
Aries :: Aries Rising
A trail cuts through the meadow. Find your quiet center. This is the peaceful state of being that reveals itself when you get very still. This point of attention will lead you through a maze of thoughts and fears. It will lead you to the truth of your being. Carve out space for yourself to get very still. See what comes up. All the answers that you seek are already within you.
Taurus :: Taurus Rising
Picking petals off a daisy. The urge to merge is rising up. Anything that comes up around relationships right now is a reminder to love yourself. Relationships are a mirror. Make sure the reflection shows your self-love. So whisper sweet-nothings in your own ear. Build yourself up. So much support and inspiration comes from your friends this week. Ask them to remind you how wonderful you are.
Gemini :: Gemini Rising
The earthworm cruises through underground tunnels. Find your stride. You are poised to heighten your productivity this week. Let your intuition inform you of what you need to do to propel your career forward. Meanwhile, make sure that you lay the groundwork of an efficient and productive schedule. Get your eating and sleeping schedules on track. Say yes to self-care.
Cancer :: Cancer Rising
The Moon is made of cheese. Lay your emotions out on the table. Feel into your heart center and remember what drives you, what brings you joy, what sparks your creativity. Remember what you are doing all of this for! But don't forget that this ride called life is supposed to be fun. So make a light joke out of your deepest desires to succeed. Have fun with your dreams. Be playful.
Leo :: Leo Rising
Dipping a chalice into a well. You are seeking an emotional base of security. Pay extra attention to your root chakra this week. Know that what feels vital, is vital. Don't deny your emotional needs. Allow yourself to feel all of your feelings. Hold space. This is an excellent time to peel back the layers of your psyche. If your intuition pulls you to examine an old emotion more closely or to reach out to a friend or healer for support, follow it.
Virgo :: Virgo Rising
Prismatic colors across the sky. Read love poems out loud, with or without an audience. Let the words lift your spirits. Lean into inspiration. You have the potential to open up and become just a little bit more vulnerable. Slow down to take this opportunity. Do sweet things for yourself. Get out of the news cycle and let go of ideas that are causing you stress. Protect the boundaries of your mind by focusing on positive thoughts and words. Speak these positive words out loud, regularly.
Libra :: Libra Rising
The alligator's mouth. Rows of sharp teeth are like the bullet points of your plan for security. Get detailed. The alligator reminds you to get low to the ground and feel financially stable. The symbol says- you are tough. You can't be shaken easily. Take stock of your strengths. Get focused on your plans for abundance. Organize yourself. You are ready to tenaciously push through and manifest the stability that you crave.