STRONG EYE ASTROLOGY OCTOBER 24—OCTOBER 30
A weekly horoscope for your sign, direct from the third eye of Sandra Sitron—a.k.a. Strong Eye Astrology…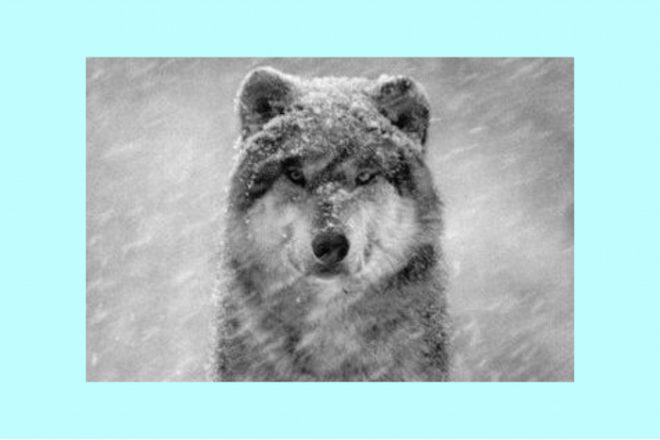 Scorpio :: Scorpio Rising
A flurry of snowflakes blocking your sight. Fresh, new, bright snow obliterates your view. You can't see. Time stops. There is a spaciousness. A vulnerability. Allow the feeling of helplessness that comes with not knowing. Allow yourself to pause. Then press on. Move forward even though you can't see. Use your intuition to guide you. If your vision is blocked, tune into your inner sight. What would you like to see? How would you like to feel? Turn these wishes into statements of intention. Using powerful intentions, craft your year ahead, even if you aren't clear on things now. In the space of not knowing, you can still be the powerful creator that you are.
Sagittarius :: Sagittarius Rising
You dream of an arrow being launched. Vivid dreams. You're coming into your time of action, but not quite yet. As of now, you are still in a state of waiting. Your current work is in the sphere of intangibles— dreams, subconscious, intuition, spirituality. You're creating your life out of the primordial mud of your subconscious. Go deep into your memories. Every time you feel challenged this week, root down into yourself and scan your history for clues about what is really going on. This is not surface level stuff. Nothing is as it seems. Tip-toe quietly into the corners of your psyche. Launch arrows of inquiry into your depths and see what truth is ready to be flushed out of the undergrowth.
Capricorn :: Capricorn Rising
Reading an ancient scroll. Gathering wisdom from antiquity. What you need most right now is to be supported in your ideas. To feel connected. Circulate. Find the groups and belief-systems that reflect your back to you who you are. You are seeking unity. It's not serving you to go it alone. There is wisdom out there for you. There are people who have already figured out what you are working on. Find them. This will help you solidify your direction, your dreams, and your aspirations.
Aquarius :: Aquarius Rising
A tower of legos. Are you ready to step into the spotlight that was designed just for you? It is there. It is yours. Build yourself up, up, up, so that you can step fully into the light that shines at the top of your chart. The top of the chart is the career sector and that is where your focus is. You are starting fresh, with new goals and desires in this department. Put your focus on courage, contribution and receiving. Courage- take yourself out of your comfort zone. Contribution- stretch yourself to assist and collaborate. Receive- the grace of allowing others to help you. Push yourself all week to activate each of these three building blocks.
Pisces :: Pisces Rising
Lichen on rocky cliffs. Have you fully explored your surroundings? Have you looked into every nook and cranny, every craggy cliff of your environment? This is not a time for standing still. This is a time to climb. Explore. Investigate. You need some new philosophies and you need them now. But you have to go looking for them! This is not the time for complacency. This is not the time to fester in an old status quo. Find your higher truth. Breathe the fresh mountain air of your philosophical ascension. Do away with any belief system that is stale and tired. You are the authority on your own life and the ability to triumph comes from within you. Delineate your path up the mountain.
Aries :: Aries Rising
A geyser. They are all fine. They don't need you to do it for them. Let it go. Just let it wash away. This moment is your chance to release the emotions that you have been carrying for other people. Where have you been taking all of the emotional responsibility? Can you release it? Can you trust that other people can take care of themselves? There may be logical reasons why they can't do it, but it's probably not your job to help them. It's probably not your work. If you really aren't sure, ask yourself, "Is this my work?" If it is, you'll know immediately. And if not, let it go.
Taurus :: Taurus Rising
A tiny plant sprouting above the soil. So new. So delicate. So fragile. Your fragility is your greatest power at the moment. It's the power of vulnerability. Open your heart and lean in. Press into the void. The void is "trust." Trust is a void because it because it's an unknown. It's not a sure thing. There is nothing sure about relationship. There is nothing predetermined. There is no stasis. All at once, we want relationship to be sure and stable and static. The only way to have all of these things in relationship is to have trust. But to get to trust, you have to get really, really vulnerable. Now is your time to open yourself up. Allow yourself to be a fragile sprout.
Gemini :: Gemini Rising
A Rubik's cube. You only have to learn some algorithms to solve this puzzle. You need a set of rules to follow. Your current focus is on putting together working structures for your life. Your psychology, physiology, productivity and environment are all coming under the microscope for you now. Take some time this week to redefine how you want to orient yourself. What can you do take better care of your body? What can you do to harness your attitude and your mindset? Are you determining your schedule or is it determining you? How is your environment affecting you? This week offers you a chance to solve some of these questions and set new habits in motion.
Cancer :: Cancer Rising
Eating lasagne. Nourishment. Food symbols usually allude to nurturance. There's something more to this symbol— at the same time elaborate and homespun. Nourish your basic right to joy. Joy is regular. It's everyday. It should be expected and commonplace. But we don't always allow much space for it. We can put it off, under the guise that it's too decadent. Sometimes we even tell ourselves that we can't celebrate because we aren't done yet. We haven't made it all the way to "success." This is your chance to infuse your life with joy and celebration. Fill your life with fun. Nourish yourself with the gift of happiness. There is always more room for the basic emotion of joy.
Leo :: Leo Rising
Snorkeling through coral reefs. Home. Safety. Security. Your family. These arenas are where you creating new patterns and new expectations. You are deep in the sea of your emotions, deep in a coral cave. A home. A nest. Make it the nest of your dreams. Whether they are challenging or easy, let your emotions guide you to a deeper understanding of what you need from your home and your family right now. Be guided to a deeper emotional truth. You are ready for it.
Virgo :: Virgo Rising
A game of darts. Precision. Determination. Focus. Your mind is alight with a swirl of ideas. Some are invigorating, Some are overwhelming. You need to get clear. Do all of the self-care things that you can think of to slow down your thoughts. There is no precision in chaos. Right now you are looking for a clear and focused path to follow. Meditation is a good way to quiet down your thinking. The reason you need a high level of clarity right now is that you are trying to solve a problem. Calmly gather information that will help you with your decision. Set yourself up well so that you can aim true when the time is right.
Libra :: Libra Rising
Mining. Mining deep in the caves of your psyche to find your inner gold. The truth of your worth. The geniuses that devised the Astrological chart placed self-worth and financial worth in the same house. This is where your focus is this week. Take the cue to dig deep into your money stories and find some answers. Your relationship with money is a direct reflection of your historical love for yourself. You will find the root of any issues you have with money in the moments of your past when you felt unloved or ignored. Dig into these memories and release old hurts. Find your new truth. Plant seeds of prosperity in these ancient cavities of pain. Make your mantra, "I am worthy."