STRONG EYE ASTROLOGY OCTOBER 17—OCTOBER 23
A weekly horoscope for your sign, direct from the third eye of Sandra Sitron—a.k.a. Strong Eye Astrology…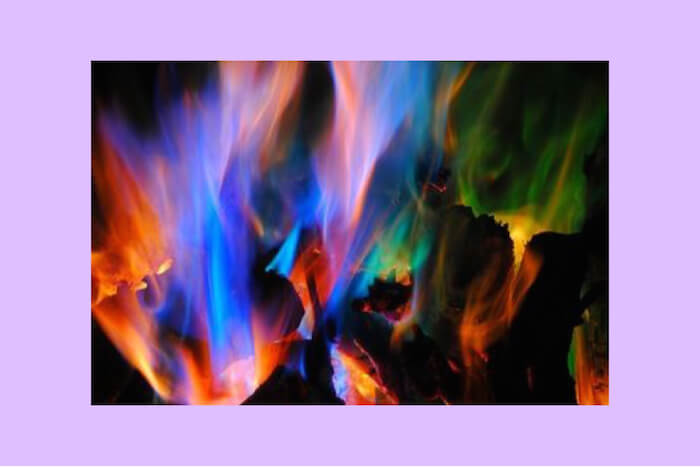 Libra :: Libra Rising
A hearth fire burns brightly. The hearth fire represents the fire that burns deep inside of you. Your inner fire is your inner security. Your key word this week is Satisfied. Be deeply satisfied with yourself. Let this feeling resonate from deep inside of yourself. There may be a conflict this week that arises close to home. Something that can transform you inner world, your home or family. If so, respond from a feeling place of deep satisfaction and security. React with benevolence and grace. There is no room for pettiness. Be stable and secure. Be a leader.
Scorpio :: Scorpio Rising
A snake moving quickly across a field. A snake can be a symbol of healing powers or opportunities. Increased energy is manifesting for you. This week may bring an argument with someone in your inner circle. You may need to let go of ideas that are no longer serving you. Your greatest need right now is for Lightness. Meaning, allow yourself to take things lightly. Be flexible. Be able to move quickly to the next idea. Through this approach, you will find yourself feeling energized, rather than stuck. Allow yourself to transform and create new connections this week. Take the high road in any argument. Look for a broader perspective. Look for an opportunity that was not obvious before. Let conflict help you transform and heal your mind.
Sagittarius :: Sagittarius Rising
A zebra drinking water. Your uniqueness is your value. Your power is inherent. You don't have to do anything or be anything or prove anything. You are full. You are enough. These are the whispers that the wind brings to you this week. There may be a conflict that shakes your finances or your sense of well being. If so, simply draw from your inner well of security. You are safe and strong. The zebra reminds you of unique solutions that allow you to survive in a harsh landscape. Your task right now is to remember your inherent worth. Encourage yourself to feel safe. You are.
Capricorn :: Capricorn Rising
Fireworks. You are fired up. Stay alert. This week reminds you that you have made progress and you need to celebrate. And, yet, you must still keep yourself on task. The explosions keep coming and you must keep responding. You must trust yourself that you are ready for the next step. You must stay focused and keep looking up. Keep looking at your goal. Don't let anything turn your eyes away.
Aquarius :: Aquarius Rising
White-water rafting. Dissolve your assumptions. Put yourself in the flow of the river and go along for the ride. It might seem dangerous to let yourself go this way, but you are perfectly safe. The river represents non-reality. Your subconscious, your dreams, your spirituality. You must go along with the flow and allow yourself to trust. Let the river melt any ideas that you have that are too fixed. It's time to open up to full faith.
Pisces :: Pisces Rising
Many sewing needles looped with thread. You are ready for a breakthrough. You may make new connections this week. These new ideas come from unexpected sources. There could be some conflict in your friend group or greater community. Try to see the big picture. The sewing needles are reminding you to piece together a philosophy that is inclusive. Now is not the time to be stuck in an antiquated idea.
Aries :: Aries Rising
A sunflower at full height. You are stepping into your full light. Trust that the career path you are forging is clear. Focus on your goals. Be careful not to be too impulsive if a career conflict arises. Stay the course. The growth that you are seeking is slow and cumulative. You are a sunflower growing tall and you don't need to get caught up in every storm. Do you best to stay balanced and strong.
Taurus :: Taurus Rising
A hand-carved chess set. Let yourself start to see a few steps ahead. To do this you have to learn how to play the game and you have strategize. This week some of your philosophies may be called into question. If that happens, you may feel as if you don't have the security that you need. You do, and your plan will give you comfort. Stick to your strategy. Don't rush your next move. Stay calm and focused on your desired result.
Gemini :: Gemini Rising
Deep in the forest. The feeling that you need to keep coming back to this week is love. Be loving. Any emotional struggle that you have will be supported by remembering this focus. You may be pressured to let go of control this week. The Universe may be asking you to surrender. Keep filling your heart up with love and let that light lead you out of the forest.
Cancer :: Cancer Rising
A speckled sting-ray. You have everything in place. Stay on course and keep moving forward. If fear arises this week, especially around relationships, the sting-ray symbol can remind you not to be afraid. Sometimes fear is warranted, and sometimes it is habitual. Be very clear about which you are experiencing. Misplaced fear can block your growth and hinder your path. The sting-ray wants you to keep moving forward. Keep making yourself vulnerable with the people who are closest to you. Open your heart up to trust, if it is safe.
Leo :: Leo Rising
Batting cages. Keep hitting the ball one after another. Keep practicing. This symbol shows you the current benefit of healthy habits and practice. You may be feeling a little all over the place this week. Just keep stepping up to the plate. Keep your eye on the ball. Keep swinging. You need to define what makes you feel physically balanced. There may be a conflict this week that disrupts your rhythm, use it as an opportunity to define your healthiest habits and get yourself on track.
Virgo :: Virgo Rising
A symphony. There are many instruments in the symphony. This symbol reminds you that your unique voice is a very important part of the whole. The world needs your voice. The world needs you to express yourself. Without you, the symphony is incomplete. So be courageous and put yourself out there. Stay true to what you love. You may need to reinvigorate your sense of joy this week, so look around and see what parts of your life have shifted out of balance. You may need to make more time for joyful hobbies. Believe in yourself and believe in the importance of expressing yourself. Let your special spirit shine through.