HEALING FROM ABUSE WITH TRUTH AND YOGA
"To me, yoga is about deep, honest listening and truth-telling," says Nina Endrst…who shares her story of healing from abuse for the first time.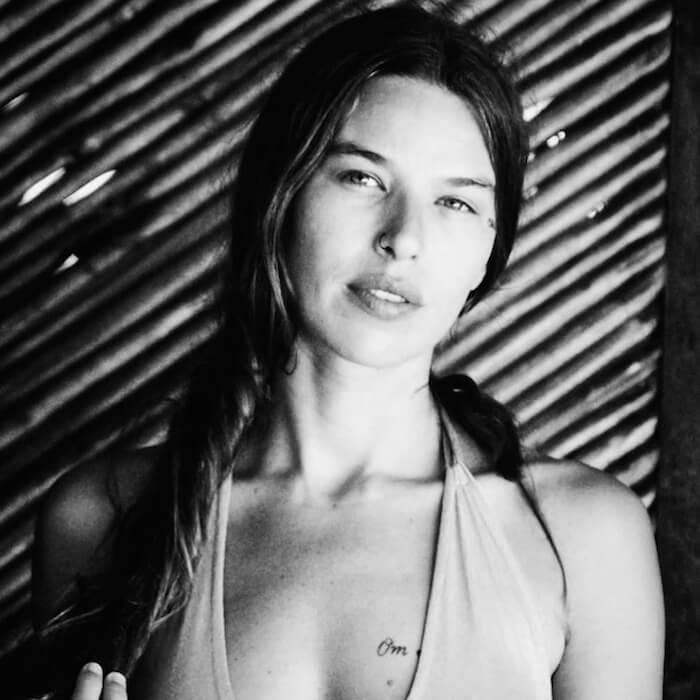 I'm pretty fucking scared right now. I've never written about what I'm about to share, let alone shared these experiences with the world. It takes courage to be vulnerable and stand where we truly are, exposed. But it's time to tell the Truth.
And the Truth is, I'm healing. Aren't we all?
When I was nine years old, I was sexually abused by my babysitter's son. I felt broken. Deeply ashamed and frightened. And for a long time, like many others, I remained silent, in fear. It took months for me muster the courage to even tell my parents—who were in the middle of a messy divorce at the time. Then I saw a Nick News segment on sexual abuse. Shit! What happened was really fucking bad, I thought.
And I felt even more guilty, the lump in my throat growing. I wanted to run as far and fast as humanly possible, but I was paralyzed. After what seemed like hours, I walked to my room, locked the door, and cried until I had nothing left. I was struggling with so many questions intertwined with intense emotions. Why did he do this to me? Why do they do this to us? I realized I had to talk.
I don't remember much after that day, but I remember his parents called me a liar. After that, I just wanted stop talking about it, to forget it and go outside and play and try to reclaim everything I felt had been taken from me. So we back-tracked. Charges were never brought against him and I was once again, silent.
It took years to realize that this was not only the root of the profound anger and anxiety I have experienced in my adult life, but also would also prove to be the root of my subsequently developing Crohn's disease. I can see now how my body and soul went into survival mode—how all the anger, sadness, and confusion went straight to my belly and rotted there, for years.
***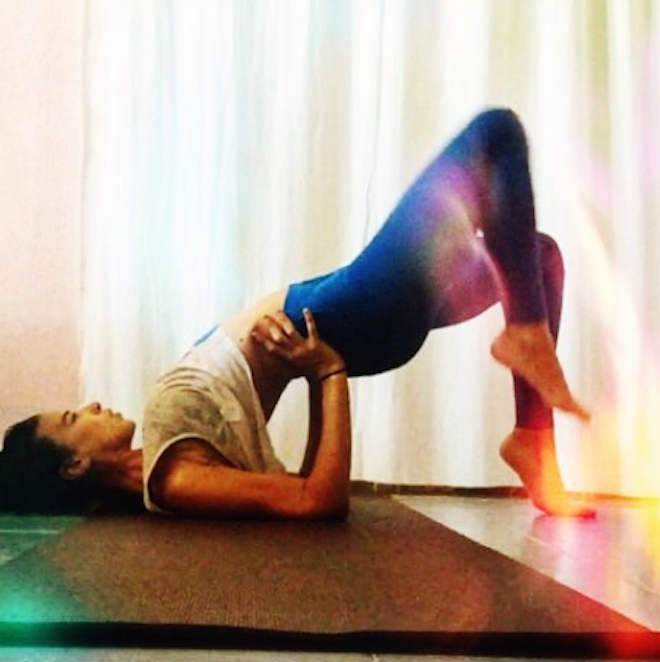 But in the beginning, I was a resilient kid and simply went on living my life. I had loving parents and an incredibly special group of friends (most of whom are still in my life) but deep down I remained a little girl, suffering in silence. I presented myself as tough and a little rough around the edges, when in fact I was incredibly sensitive and lost. When I got dressed in the morning, it was as if I put on an extra layer—a suit of armor to "protect myself."
By 13, my hormones spun this carefully constructed regime out of control. My temper was explosive, and I made it my business to give my parents hell, regularly. It had all become too much to handle. One night, I took handfuls of pills and hoped that would be that. Thank god, it wasn't. But the truth was, my soul knew I needed help and was screaming for it.
At 19 I had my first panic attack, on a plane. Everything, I'd spent my teenage years avoiding came rushing to the surface. My heart was racing, breath stuck in my chest, my belly as hard as a rock. Anybody who struggles with anxiety will know this feeling all too well.
Only, from the outside, my life looked pretty damn great by this point. I was attending college, I had amazing friends, and managed to maintain almost straight A's alongside a busy social life. I was fucking happy! So where the hell was this coming from?
The Truth is, I had been avoiding my pain for so long, I didn't even recognize that I had been living a lie.
***
At 21, I was diagnosed with Crohn's (a chronic intestinal disease). I believe this was a direct result of the emotional and physical stress compacting in my stomach over the previous decade. I had tried to survive it. I had made it my mission to ignore the pain—to suppress it, push it down, deep into my belly. But here it had seeped into my cells, my tissues, my spirit.
No one knew the Truth about what had happened to me. My dearest friends only knew bits and pieces. I'm not sure I even knew the whole story, back then. Sometimes we have to make choices, and I had chosen over and over again not to acknowledge the shadows, leaving a patchwork of half-truths.
At 29 (my Saturn return) everything changed. I had a flare-up and became very ill, ultimately meaning I had to take medical leave from my job in fashion. I found myself facing some harsh realities that I couldn't ignore any longer.
At this point, I'd been practicing yoga on and off for years, but it was in this moment that I started to live my yoga. To begin healing my body and spirit, by fully living my Truth. I left my job, signed up for yoga teacher training and took a huge leap of faith—inviting my heart to crack wide open.
The Truth is I gave myself ample time and space to be alone during that year. To cry uncontrollably. To talk, to listen, and to forgive. This is because, to me, yoga is and always will be so much more than back-bending and headstands. It is about deep, honest listening and truth-telling.
Through my practice, I learned that the way to the healing light is found when we sit quietly in darkness.
***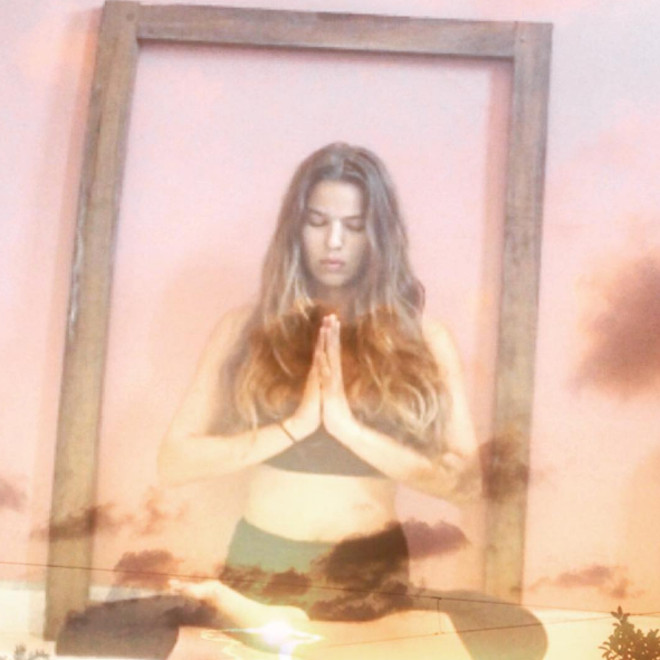 At age 31, I wake up every single day, grateful for my mind, body and spirit. The smile on my face is not permanent but it certainly is genuine. My mental and physical health are better than ever, as are my relationships with everyone—from my loved ones, to strangers I encounter on the street.
My story is that our stories do not define us. But I do believe everything we experience on our path—bright and shiny or painful as hell—is to lead us to where we are meant to be.
The Truth may not be easy to say, or to hear, but my god is it the only way to heal.
Nina Endrst is a yoga teacher based between Tulum and NYC. She creates a safe and nurturing environment for students to explore themselves honestly. Her vinyasa sequences are thoughtfully designed to strengthen and soften the mind, body, and spirit. She lives her yoga and is inspired by traveling to places outside her comfort zone both physically and emotionally. You can discover more about Nina and her work at Ninaendrstyoga.com, and connect with her on Instagram and Facebook.