COSMIC CALLING: ASTROLOGY FOR ENTREPRENEURS
When it comes to astrology for entrepreneurs, it's about knowing your cosmic career signature—and following a few hard and fast rules, says Rebecca Gordon…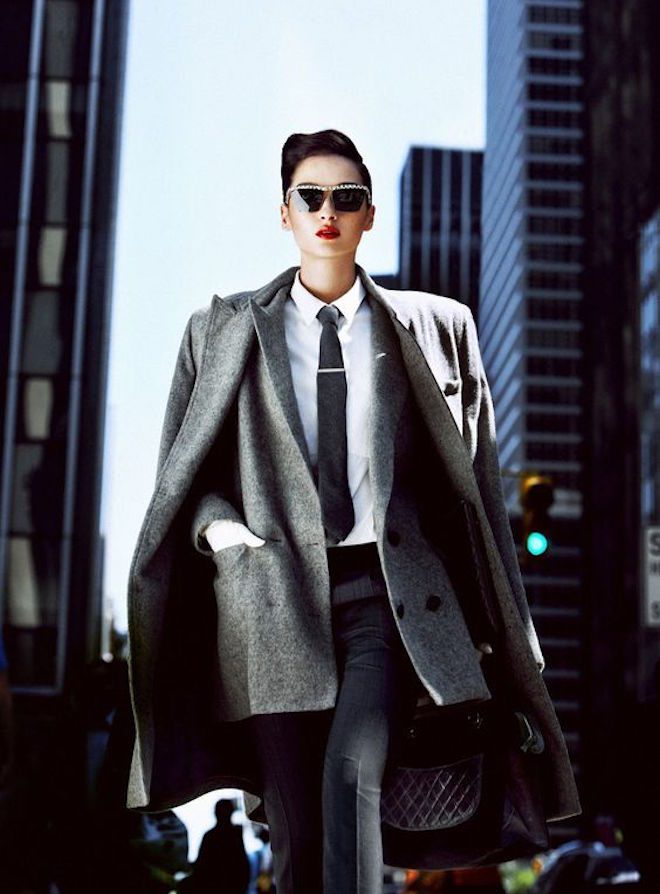 I grew up learning astrology with my step-mother, and I simply could not get enough. As soon as I opened my first book on the subject, I knew that this was going to change my life in a profound way. Here was a timeless and symbolic language that seemed to describe all the happenings in our lives.
Astrology occupies such a sacred space, the space where the cosmos meets the soul and inner-psyche. I simply could not think of anything better to do with my life than to decode the wonderfully poetic language of our skies and use it to help others align with their own life-path.
Since launching my subsequent career as an astrologer, I have consulted many people on astrology for entrepreneurs—and my strategy has always been to simply apply what I know about astrology to running a business.
This could be as simple as scheduling meetings at the most ideal cosmic alignments, and using lunar cycles, planetary returns and so much more to inform business practices. But on a deeper level, it's about letting the clues in somebody's birth chart to help unearth their "calling."
For when you are aligned with your natal chart, your own path, and the natural cycles, a feeling of great support and synchronicity pervades. We all have a specific role here on earth and something unique that we are here to share, and life is as much about the journey to discover this. Your path to your calling is truly what makes you who you are. Value each "misstep" as nothing but a teaching, all of which are vital parts of your unique journey.
:: DISCOVERING YOUR COSMIC CAREER SIGNATURE ::
How can we know the type of career best suited to us? The first indicator I look for is temperament, as seen through the balance of elements in the chart: fire, earth, air and water. Each element rules a different kind of function in work and life, and each unique combination of elements and signs has its most ideal work habitat and daily practice.
The other thing it's important to note are the modes which are: cardinal, fixed and mutable. These tell me your strengths and weaknesses as an entrepreneur and your most ideal platform on any team. It's really about knowing ourselves and finding a way to express what we do best.
Some people have a balance of all of these elements and modes, though most of us do not. So I am a firm believer in hiring out in the places where you are lacking. For example, if you have no air, you may need to hire a big picture strategist or consult with.
>>>
:: THE CAREER HOUSES ::
There are three houses (sectors of your birth chart) that deal with ideas around work. These are the "Earth houses," which deal with the practicalities of life, and are sectors two, six, and ten. Each of these houses deals with a different aspect of your work day; cash flow, daily practices, and your vocational calling.
Each of the 3 houses speaks to another aspect of career. The 2nd house is synonymous with the concept of "your farmland—your crops." It represents the inherited skills, attributes, talents and also the attitudes around them and the ways which we may derive self-worth.
Your 2nd house will reveal attitudes around money as well as inherited and karmic wealth stories. If any entrepreneur wants to integrate astrology into their business plan, the first thing is to understand your own 2nd house and how it works.
The other house that deals with running a business is the 6th house. This house deals more with what sort of business atmosphere and work-flow suites you best. The 6th house also relates to the style in which you will deliver your service and what kind of service this may be.
The 10th house, in my opinion, is the most important because this deals with the concept of your 'true calling' or your 'vocation'. Not everyone has their 2nd house (income) aligned with 10th house (vocation) though they can be congruent.
The 10th speaks about where you will find your dignity in the world and this is a key to happiness at work. I feel the 10th house must be awoken somehow for anyone to feel like they are on their true path. Think of the base of the chart (the IC) as your root system and ancestral stories and the top of the chart (the 10th house) as the fruit you bear—what you may emerge into when you follow your calling.
:: THE CAREER PLANETS ::
There is not one planet that rules career. Though I often look at the ruler of the 10thhouse, as well as the "conversations" that planet is in (how I refer to the different aspects it is making) and where it is positioned. Also, and planets in the 10th house speak volumes about your career interests. This and the ruler of the 10th will usually tell me a pretty in-depth story about your calling.
:: CHOOSING A TIME TO LAUNCH ::
Choosing a launch date for a business, product or service can be make or break, and it's something I put a great deal of time and energy into. First there are a series of questions I ask because the chart of your business (calculated using the time, date and location of the launch) must speak to the mission statement and goals of the business.
What is a stellar chart for an online coaching business may not work at all for someone opening a restaurant! I also consider the entrepreneur's natal chart, to make sure the timing also works for them.
There are also a couple of hard and fast rules when it comes to astrology for entrepreneurs:
– Stay away from Mercury Retrograde for your launch.
– Try to also have Mars, Jupiter and Saturn direct, if possible.
– Friendly aspects to Saturn show stability so I like to have some of those
– Jupiter and Pluto alignments with the luminaries (sun and moon) can bring wealth and abundance
– I try to make sure the important planets for your business type are in a sign they function highly in.
– Launch on a friendly New Moon, ideally one that's near the top of the chart.
– Stay away from launching on Full Moons and especially not on a Lunar Eclipse. Full Moons and Lunar Eclipses are times of endings and culminations, not beginnings.
– I look for the Moon to be applying to a positive aspect, for example a conjunction to Jupiter or trine to Venus.
I have seen my clients launch under all kinds of personal transits, though Saturn and Jupiter are the two main 'business planets'—as Saturn rules consolidation and stability, and Jupiter expansion. Both equally important.
Sometimes a Saturn transit gives someone the discipline they need to actually concretize something. Another person may need a Jupiter transit to give them the vision and confidence to let go of all of the preparation and studying and finally set sail.
BEST ASPECTS FOR CAREER TRANSITIONS…
I have also seen people change career paths suddenly under a Uranus transit or transform their life direction under a Pluto transit. One client I had a years ago had Pluto crossing her 10th house, and she left the cosmetic counter at MAC and went to study Chinese medicine. Now she's a full time doctor and loves it. Pluto rules over medicine and research, so we used astrology to successfully time her transition.
BEST ASPECTS FOR LAUNCHING A WEB-BASED BUSINESS…
For launching a website or online business, I look for a strong Mercury because "communication" is the main focus here. Also I may emphasize the 3rd and 9th houses (axis of communication), although the details of the chart will depend on what sort of website it is.
BEST ASPECTS FOR A MARKETING CAMPAIGN…
If the marketing campaign is oriented to bring in revenue or sell items, I'd arrange the chart to have a healthy 2nd or 8th house depending on the revenue stream. Maybe both. Also I would like strong aspects to the 11th if there will be affiliate partners.
BEST ASPECTS FOR HIRING STAFF…
Hiring is definitely something to avoid in Mercury Retrograde as the agreed terms would change down the road anyhow. Hire when planets are occupying Earth and Air signs so judgment does not get too clouded by emotions and there will be clear communications about the role and expectations. Also hire when you are not under a Neptune transit or any challenging influence for that matter because whoever enters your life while you're under that transit, will likely be another manifestation of the lesson it brings.
BEST ASPECTS FOR HOSTING AN EVENT…
You will get a much better turn out on a Full Moon then a New Moon, generally speaking, as a Full Moon has a more celebratory feel, making people want to go play in the magic and connect to others.
If you'd like to learn more about Astrology For Entrepreneurs, click here for more info. 
 You can also find Rebecca at rebeccagordonastrology.com