STRONG EYE ASTROLOGY: AUGUST 8—14
A symbolic reading of this week's cosmic climate for your sign, direct from the third eye of Sandra Sitron—a.k.a. Strong Eye Astrology…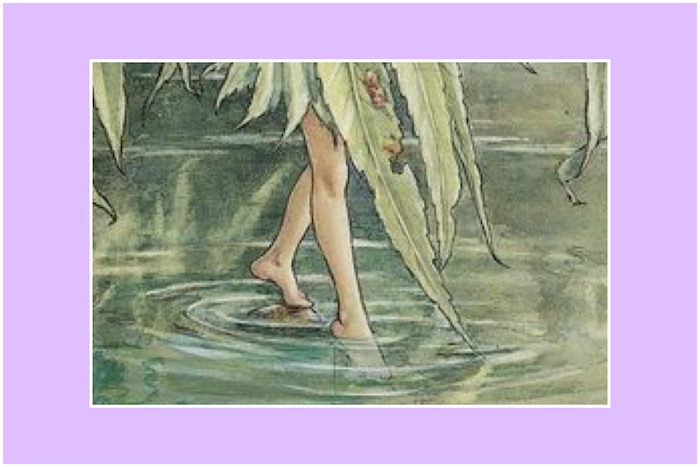 Leo :: Leo Rising
Branches of a willow tree reaching toward a pond. Stretch. Stretch yourself to get grounded. Imagine a cord of light reaching from your root chakra into the center of the Earth. Put your bare feet on the ground. Early in the week you have access to an easy stability that helps you accomplish practical goals. The more grounded you feel, the easier this will be. This is an excellent time to boost your sense of self-worth. Part of your purpose at this time is to achieve a feeling of security, and moreover, to believe that you are worthy of feeling secure. It turns out that in order to share your creative fire (which is what you are learning how to do right now), you need to feel confident and financially stable. You are pushing yourself to reconcile these ideas. At the weekend, stretch yourself to think out-of-the-box. Reach for the higher perspective. If you want to dissolve into a dreamy and otherworldly experience with a loved one, then curb the part of your mind that is critical. Critique is necessary for improvement, but it can also kill the mood. Instead of criticism, choose discernment. Be very aware of whatever situation you are in, and if you decide you feel safe, allow yourself to dissolve into spiritual oneness.
Virgo :: Virgo Rising
Crystals. In magical circles, crystals are thought of as helpful friends that have a specific job to do. They do their job well. They offer support to those who ask politely. Early in the week, set yourself to your favorite task. Don't back down. Roll up your sleeves and get to work. You will have plenty of energy and focus available. You can either imagine yourself to be like a crystal (focused and reliable,) or you can actually enlist the help of some crystal friends if that is your thing. This is your time to work with the energy of the Earth to get things done. Be active and practical. But ask for help. At the weekend you will need to really dig in to understanding where your emotional support comes from. You will want to know more about what being a partner to someone means. How can you love fully without losing yourself in another person? This is a good question to put to the crystal committee.
Libra :: Libra Rising
A hamster twitching his ears. Hamster medicine asks you to get in tune with your spiritual purpose and to call in your tribe. The clue that the hamsters ears are twitching as it listens closely shows us that you need to listen to your intuition. Be alert and be present. Especially early in the week pay attention to your emotions and what they are telling you. Your emotions and intuition are giving you strong messages. By the weekend you will then need to work on communication. Can you communicate your emotions? Can you tell the world what your soul needs? Doing so will help get you off the hamster wheel and help you break free.
Scorpio :: Scorpio Rising
Rays of light streaming through a cloud. Reaching for enlightenment. Reach past the ego and toward the big picture. Less interest in what serves your own purposes and more interest in the greater good. Early in the week, you get lots of easy energy from other people, so get out there and share your ideas with the group. Some of the pressure is off and maybe it is even time to elevate away from the past and focus on the future (finally). At the weekend you do need to get clear about your security on this earthly plane. Figure out what makes you feel good in your body. Rays of light streaming through clouds is heavenly sight. Your work this week is to transcend the mundane, while keeping your feet firmly on the ground.
Sagittarius :: Sagittarius Rising
A pyramid gleaming in hot sun. A pyramid is so solid. You are creating an edifice. A strong structure of beliefs that will support you for a long time. This is about your career and how you shine out in the world. You have lots of harmonious support early in the week to work on your career goals. It's a good time to plan and build. At the weekend you need to check in with your emotions as well and make sure that your emotional foundation is strong. Are you making choices that are in alignment with your identity? Take advantage of higher energy levels that will help you push through any creative blocks. Think of everything you do right now as laying another brick in the pyramid— building yourself up to reach the apex.
Capricorn :: Capricorn Rising
The color blue. A deep, saturated azure. Among other things, blue symbolizes wisdom. This is time for you to reach for the highest truths, philosophies, spiritualities and ethics that are available to you. As a Capricorn, you move through the world with all eyes upon you. You can't get away with anything! You are called upon to be responsible. Early this week reach for wisdom. Imbue your actions with meaning. Figure out what you believe in. At the weekend, something may feel emotionally off. If so, it is a time for more meditation. Search for spiritual meaning as well as philosophical meaning. Allow yourself to be inspired.
Aquarius :: Aquarius Rising
Swinging gently on a hammock. Cradle your heart. Swing gently on the hammock and feel as if you are held. You need to feel very safe, so that you can explore the depths of your emotions and move through to the next level. Cocoon yourself so that you can emerge the butterfly. As an Aquarius, your instinct might be to skip the deep emotions, you can be good at detaching when you want to be. But the Universe wants you to sit with these feelings so that you can gain more understanding and then transcend. At the weekend your social groups require more attention, so it is especially important that you spend some time understanding your emotional needs beforehand. The more you understand yourself, the more stable you will feel moving forward.
Pisces :: Pisces Rising
Catching raindrops on your tongue. Open yourself up to inspiration. Open yourself as much as you can. This week is all about partnership. To be in partnership you need to be willing to be open when you would rather be closed. To be in partnership you need to share your heart. To be in partnership you need to allow yourself to lean back. This week you find stability from sharing your heart. At the weekend, the theme continues, although you may realize that you need to fan the flame of your inner fire in order to share your light with someone else. So mind your boundaries! And allow yourself to receive the nourishing rainwater of inspiration.
Aries :: Aries Rising
A field of red flowers. It's time to pay attention to nature's beautiful details. Find something outside of yourself to be amazed by. Slow down and look closely. You need to pay attention to the machine that is your body and make sure that it is well oiled. Focus on details of your life. How you interact with technology, your diet, your activity levels. Focus on your productivity at work. Do this so that you can operate on a higher level. You really have the energy to make things happen now, as losing as you keep yourself in good health. By the weekend, your attention will shift to less mundane, earthly interests, so fine-tune things while you have the attention span for it. At the weekend you will be reaching for more expansive thinking.
Taurus :: Taurus Rising
Sifting through dirt. Are you panning for gold? If you can combine your creative energy with your fortitude and resilience, you will be rewarded. To use the energy best, you'll need to become a swirl of activity and connect with your higher philosophies. Connect with your creative dreams. Act. Do. Circulate. Most of all, don't be afraid to shine. Expect recognition. This is the pathway to sustainability. This is how you use the current energies to build your empire. At the end of the week, your journey becomes more emotional and less action oriented. Use the weekend as a time to connect with your deepest desires. Then it will be time for you to allow yourself to slow down and receive.
Gemini :: Gemini Rising
Splashing in puddles. Splash, play and nurture your inner child. It's time to regress a little bit, just so that you can remember what it's like to have fun and be taken care of. You may need to remember this so that you can take care of someone else as well. A deep emotional exchange is recommended during the week and by the weekend you will be working on setting up some compromises in your relationships. Find a way to make the peace. And don't forget to play and have fun too!
Cancer :: Cancer Rising
A snail in it's shell. You need to find balance between going inward to restore, and being out in the world. There is a lot of planetary energy moving into your house of communication, so you will want to be emotionally ready to talk and learn at a quick pace. Use this week as a chance to say the things you need to say. Anything that has to do with learning and teaching is also recommended now. Circulate and be social. By the weekend you will be devoting your time to getting all the details of your life in order, so you won't have as much time for friends. Really use this social time well. Learning from the people around you will help you learn about yourself and your philosophies.
To book a private reading with Sandra email: sandrasitron@gmail.com or visit: Strongeyeastrology.com