TRIMARAN BOTANICALS: SKINCARE BLESSED BY A SHAMAN
Mimi Young, founder of Shamanic skincare line Trimaran Botanicals, shares her journey and her process…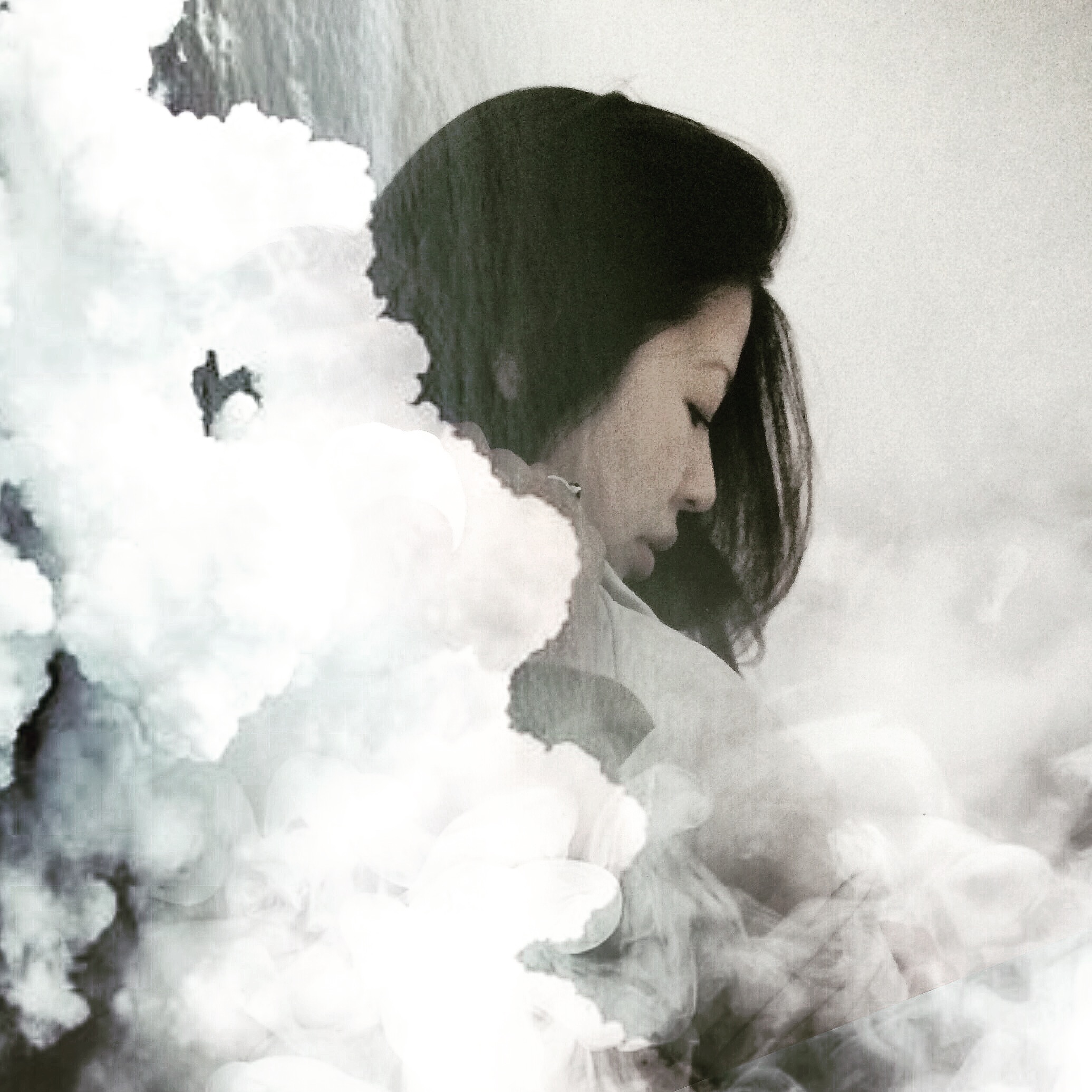 Occasionally, a brand appears on the horizon that just vibrates authenticity – and Trimaran Botanicals, a skincare line out of Vancouver, is one such offering.
Created by modern shamanic practitioner Mimi Young, it's no surprise to learn that each and every product is interwoven with the energetic imprint of the spirit realm – to create a line that nurtures the beauty of the user, inside and out.
It's been an honor to collaborate with Mimi on this piece, in which she discusses her connection to the spirits ("No different than a friend texting you – those little communications just happen…") her products, and her process…
The Numinous: How did you originally connect with your plant spirits?
Mimi Young: It happened by accident, really. For almost two decades I had been psychically smelling plants – smelling fragrances of plants (and other substances) that are not physically in my surroundings, and it took me a long while to realize that this was the spirits calling to me for recognition, to be heard.
I then realized I had the gift of communicating with these spirits when I was in Mexico. There was a tropical house plant where were staying – the leaves resembled a peace lily, although to this day I am not certain what species it was. I was in the bathroom, and I quite clearly heard the voice of the plant, "It would be so nice to experience this Mexican sunshine!"
So right away, I picked her up and put her on the deck, and it was crazy because then I kept hearing, "Thank you, thank you." When I returned home, one of my house plants – a peace lily that had not flowered for years – was blooming with radiance. I interpret that as a beautiful token of gratitude from the spirit.
I can hear plants, animals, and crystals – and, as mentioned, experience clairscent-based communication from those realms; I perceive scents beyond the limitations of physical space and time. This morning I was talking to fern, dragon, the wolves… I wasn't asking for this, I just held the space and it happened.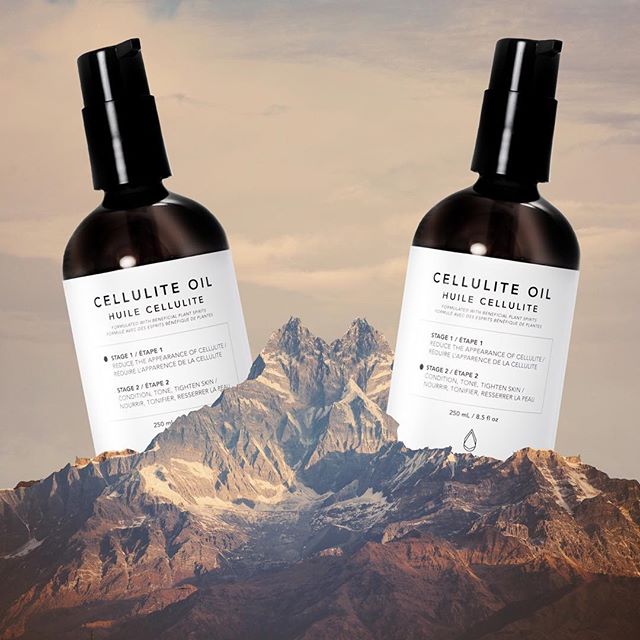 TN: And when did the idea for Trimaran Botanicals come up?
MY: Pun intended, it happened "organically"! I was searching for a product to assist with reducing cellulite after having a child, and so I made myself a body oil. To add to its benefits, I blessed it to ensure not only its physical efficaciousness but its emotional and spiritual effects as well.
The Numinous: How do you create your products now? What's the process?
MY: I work with the spirits. I am physically the only human being when I am making the products, but I truly see it as a collaborative effort.
As a shamanic practitioner, I live my human life but the door to the spiritual realm, and to the plants, is always open. And the plant spirits (or animal, or crystals) will come to me and tell me things throughout the day. No different than a friend texting you – those little communications just happen. I mean it's spectacular and beautiful, but it's so much a part of my everyday that it's normal for me now. A great example is that the plants just told me the other day to add to our current AURA COLLECTION, explained to me the functions of each new product, and even the ingredients I should be using!
In terms of filling orders, my process is both orderly and intuitive:
– I examine each order as if it's a medical chart, as I allow myself to tune in to that customer's order.
– I ask my plants what this person might need, be it an item from the line or a custom order.
– I always hold the product in my hand and bless it with that person's name so it becomes "for" that person, but also adding that it's also "for anyone else that might receive this product," in case it ends up being passed forward – as a gift, in sharing, etc.
– I will also add to my blessing a mantra, an invitation for something like security, groundedness, self-compassion, etc. Sometimes I even write it down on my founder's card to be placed in the shipment.
– Before it's shipped, the order is placed in a nook in my studio – a space set up for my assembled inventory, surrounded with crystals and plants – to be charged with more intention, solfeggio music, sacred plants diffused in the air.
– Once it's been charged, I pack it and anoint the package with sacred sage, asking that the order be delivered swiftly and without damage. So even the shipping process is energetically blessed. And I kid you not, all my orders end up being delivered far faster than expected!

TN: Do you take the same care sourcing your suppliers?
MY: I have multiple suppliers. My requirements are their integrity as artisanal suppliers of the finest pure, wildcrafted, organic, botanical ingredients such as cold-pressed plant oils and first-distillation, solvent-free essential oils, but I the energy with the people themselves also has to feel right. All of my suppliers believe what I believe – I can quickly pass on any messages from my plant spirit to them, and it's like everyday coffee break conversation!
I didn't set out looking for shamanic suppliers, it just turned out that I attracted a network of suppliers who work the way I do: they speak with the plants, they too fulfill my orders with loving intention and anoint my shipments with sage for protection. They understand my process and share the same values. As such, my raw ingredients are always handled with love, and have not been sitting in a stale, cold, business as usual factory/storage space.
TN: How long have you been practicing shamanism – and what was your initiation into the tradition?
MY: Becoming a shaman isn't like choosing to become one and taking a course (although I understand that there are courses out there), it is a spiritual inheritance, and it is through my work with a seasoned shamanic practitioner that I have honed my abilities to connect in an ongoing way with the spirit realm. What I have learned cannot be learned in the Western definition of learning, it's been through spiritual experience and touch.
My shamanic practitioner did give me the formal tools and language for me to remove my "self" from my "ego," however. In doing so, my ability to honor my "unknowing" and to ask for guidance from the spirit world has given me the ability to go deeper into my journeys and collaborations with spirits, and to bring back into the physical world a deepened intuition, and heightened senses.
Ultimately, my "knowledge" come from the messages I receive in my journeying, and with the plants – being a shaman means listening first.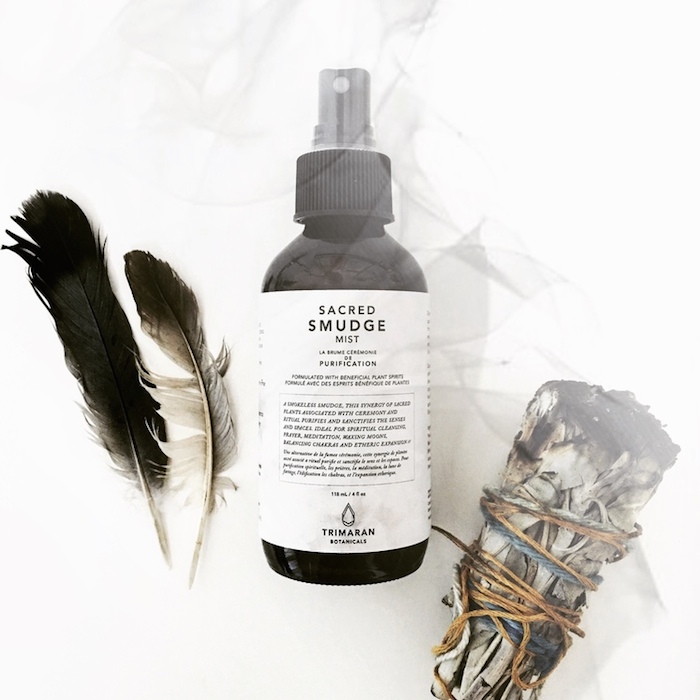 TN: What will women gain by approaching beauty from a shamanic perspective?
MY: My hope is that the experience of using Trimaran Botanicals will bring a person's inner beauty to the surface, as that is the purpose of the brand: alignment of deep inner beauty with the outer.
I also hope that Trimaran Botanicals is something that people can use to continue their own practice of connecting with themselves, of coming home to themselves, and of acknowledging that the plant world is interconnected with ours, so that they can truly connect with the outside world from a "whole" and holistic place.
TN: What's your definition of beauty for the now age?
MY: I often question why we need to define beauty. For example, the lightness we experience when we are one with nature cannot be experienced through a facial or fitting into a pair of skinny jeans.
That said, beauty to me speaks of internal balance. It's being happy with yourself, where you fit in the world, and where you fit in your own skin. When we can nurture this and cradle ourselves, is when I think we can begin to understand that we are really, truly beautiful.
Discover more about Trimaran Botanicals on Instagram or shop the brand at Trimaranbotanicals.com