MESSAGE FOR THE VIRGO NEW MOON ECLIPSE: HAVE FAITH!
This weekend's Virgo New Moon eclipse is an invitation to go big, or go home. Just have a little faith, says Chani Nicholas…Photography: Dana Trippe. Model: Rachel Barnes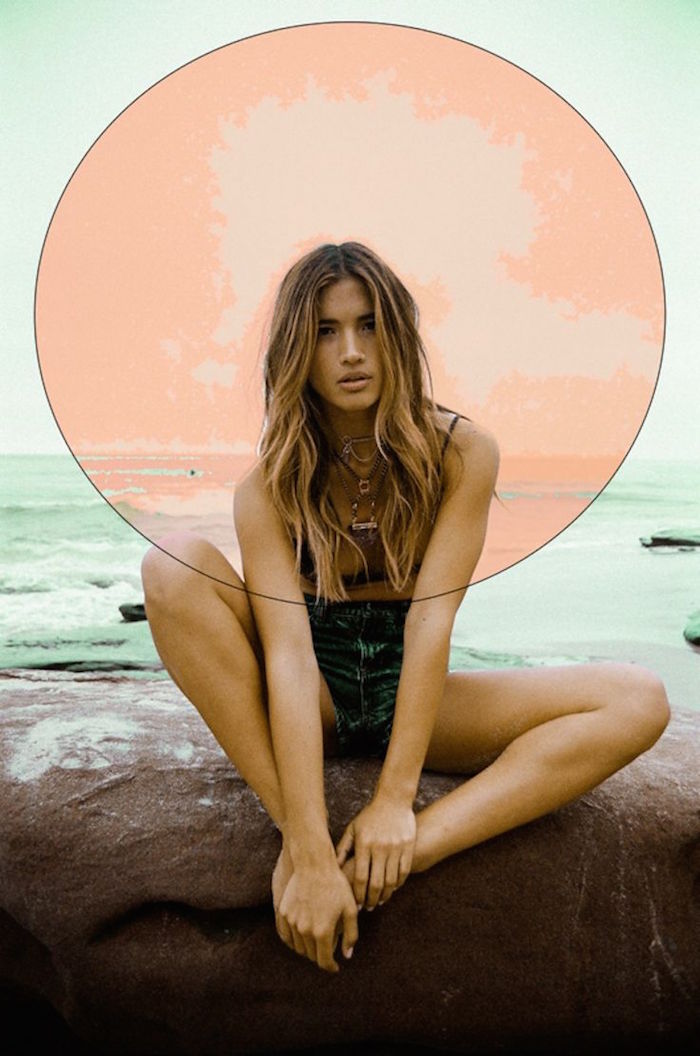 It's that time again. Eclipse season.
Things speed up. Choices come rapid fire. Life alters, and we either keep up or get left behind. Eclipses tend to bring themes of major openings and closings. Portals of opportunity beckon us towards them. Things get cut short. Endings draw near without warning. Experiences are stark. Stakes are high.
The Virgo New Moon eclipse on Saturday, September 12th at 11:54 PM PST at 20 degrees of Virgo is a solar one. During a solar eclipse, the light of the Sun is diminished, obscured and confiscated (though not for those of us that will be experiencing it during night time). Life depends upon the light of the Sun. We depend on the light of the Sun. When that light appears to be threatened, so too are we.
We realize there are things we have no control over. Like the planets. Like our lives.
This eclipse is in Virgo. Virgo wants to know the specifics, the design and the down-and-dirty details of the situation. Virgo over thinks, over stresses, and over analyzes. There is no one that I would trust more with any kind of job that required a sincere and honest effort than a Virgo. This sign is unparalleled for its ability to work diligently at a task.
The Virgo New Moon eclipse also occurs near the North Node of the Moon – the point in the zodiac representing what we strive towards and want to accumulate. As such, we could say that this eclipse is propelling us forward, opening us up to our appetites, asking or taunting us to push our boundaries and find our edge, while possibly calling us to fulfill some aspect of our destiny.
Minutes before the eclipse, there will be a New Moon in Virgo. Every New Moon marks a new beginning, energetically opening up the sign it occurs in, as well as any major planet that has recently entered that sign.
And Jupiter has just landed in Virgo. Jupiter's influence expands what it touches, creates opportunity, makes magnanimity its monogram, flaunts blind faith as a virtue and enlarges whatever it touches. Jupiter's year long stay in Virgo is asking us to spend some time considering how we deal with the organizational aspects of our lives, how to work in efficient ways, and what details to expand upon. But more importantly Jupiter is hard at work developing the house in our chart that it is transiting in a critical, thoughtful, discerned fashion. Jupiter was last in Virgo 12 years ago – what area of your life was expanding, and opening up, back then?
With this eclipse of the new Moon, Virgos the world over are getting extra bouts of growth-inducing game thrown their way. And all of us are being asked to pay special attention to the part of our chart that contains Virgo (you can do your birth chart for free here). These are the areas of our life to focus on at the eclipse, to be tended to, worked on, explored, opened up, expanded, brought into form and made into something.
Because Juno, Guardian of Women and Goddess of Marriage, is sitting next to the Virgo New Moon eclipse, we can also ask ourselves if we are willing to commit, to marry ourselves, to the most pressing issues this area of our charts holds for us. Because this eclipse is sitting with Jupiter the benefic, we can be certain that whatever the effects, they will be BIG. Because this eclipse is making a friendly sextile to Saturn, we can know that our efforts to stabilize and make real are being aided. Because this eclipse is making a trine to Pluto we are invited to go deep and be real, to get ready to embrace our power and use it for good.
But. And. Finally.
Mercury, the planet that governs both the Virgo New Moon eclipse and Jupiter's stay in Virgo, is slowing down to station retrograde on September 17. This might muck things up a bit, or at the very least make for an extra strange eclipse season. One that urges us to take well-assessed risks, but one that can't guarantee the outcome. One that wants us to have faith in what we know, but might not show us all the information. One that asks us to serve the design of our lives, while it conceals an important part of the blue print.
This eclipse calls for critical faith.
Read the full, unedited version of Chani's message for the Virgo New Moon eclipse at the link. You can also purchase her Eclipse Season Survival Guide here.
What area of your life do you want to open up with the cosmic energy of this New Moon eclipse? Share in the comments below, and connect with us on Instagram, Facebook and Twitter!